A LETTER FROM THE PRESIDENT
---
GREETINGS FELLOW ARTISTS AND ART LOVERS!!
Spring has Sprung!!!
Dust off your camera lenses and stock up on canvasses! The days are longer and bright. There is so much to see and capture through your eye and creativity. There will be many upcoming opportunities to "show your stuff"! Check out the rest of the newsletter for a few of them.
Also, a quick reminder that the 2018 "Capture the Town" contest deadline is April 24th.  All the entry, judging and reception information can be found here: www.claytonvisualarts.org.  The weather is warming up, so get out there with your camera and send us the Best of Clayton!
As always, if you are not already a member of Clayton Visual Arts I encourage you to join and help us with our mission! – "Bringing Art to Clayton"
–Princess Hester
Growing Creativity, Art in the Garden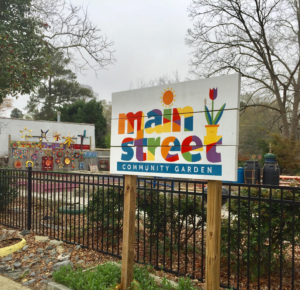 Artists of all levels–whether budding or in full bloom–are encouraged to come out to Main Street's Community Garden and sketch, paint, photograph, etc. from 9am to Noon on Saturday April 21st. This is just for fun–no competition, no pressure. This is your perfect opportunity to be part of the art community and play with your art supplies. Bring your own easel, chair, art supplies, sunblock, hat, etc. Chefella's Coffee is right across the street!
Everyone is welcome and encouraged to come out on Friday, April 27th, for a special Last Friday gathering. All participating artists can show off their creative efforts from the preceding Saturday's paint-out.
Town of Wendell's Spring into the Arts Walk
Wendell is seeking artists to paint en plein air on Saturday, May 12th.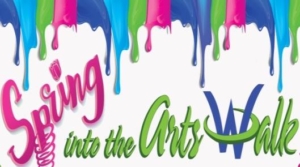 Awards and a silent auction of the paintings will take place on the following Friday. Artists receive half of the bid price. Learn more here.
Michael T Morrison artwork
Michael Morrison's artwork is on display at Smithfield-Selma Chamber of Commerce through the end of May. The Chamber/Visitor's Center is located at 1115 Outlet Center Dr, Smithfield, NC and is open Monday through Friday 8-5 pm. Visit Michael's website.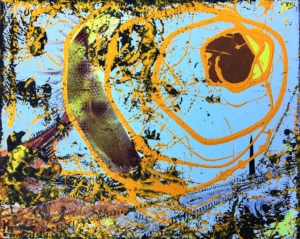 View Susan Peters' mixed media paintings at Skylines
Susan Peters has several of her playful and abstract art creations on display and for sale at Skylines Cafe. Skylines is located at 8878 US 70 Business Hwy West, Suite 100, Clayton. Visit Susan's website.
Deborah Coates Digital Photography
Coates has her photography on display from her recent trip to Venice, Italy.
Follow Deborah's Facebook artist page, Visual Praise Studio.
Donleycott at Clayton Steakhouse
See Catherine Donleycott's artwork at Clayton Steakhouse. Follow Catherine on Instagram.
Cathy Mendola's unique fiber and bead artwork is at Revival throughout April.
Revival 1869 is located at 222 East Main Street, Clayton NC. Follow Cathy and read her blogs on her Art Elements Facebook page.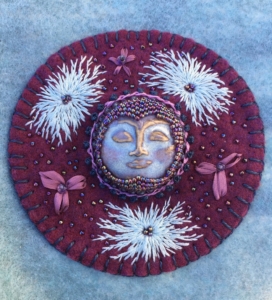 Revival 1869 is located at 222 East Main Street, Clayton NC.
Amy Beshgetoorian is one of four watercolor artists featured in 311 Gallery's Exhibit: Watercolor Heaven
The April Exhibit features watercolor artists Rick Bennett, Janie Johnson, and Patricia Williams. Visit Amy's website: amytbesh.com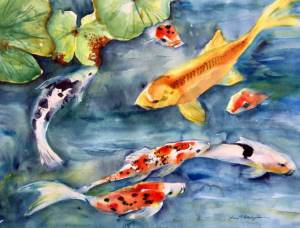 38th Annual Moore County Fine Arts Festival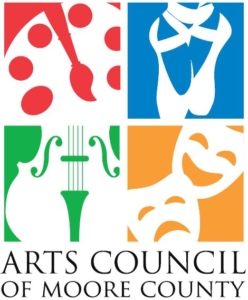 Artists may enter 2 pieces of art (2D or 3D). Artists deliver their artwork in July, with reception and awards in August. In addition to the usual awards, this event features a LOT of purchase awards. Artists register upon delivery to the Campbell House Gallery in Southern Pines. Find the application and guidelines here.
Enter 311 Gallery's Flowers & Gardens Juried Show
Artists may enter up to two pieces, in 2D or 3D. Entry deadline is May18, 2018. Selected artwork will be part of the July exhibit at 311 Gallery. This art gallery is located at 311 W Martin St, Raleigh, in the heart of Raleigh's Warehouse District. Entries are through CaFE;  www.callforentry.org;search for 311 Gallery.
Town of Cary's 5th Annual En Plein Air Auction & Gala
Artists may apply to be part of this year's en plein air competition in Cary. Deadline to apply is April 21st, (unless spots fill before that date). Artists may begin as early as 7:30am at any location of their choosing. Artwork must be turned in by 6pm and must be framed, ready to hang. Artwork will be on display in various Cary businesses until June 1st, at which time there will be a silent auction and gala at the Cary Arts Center. Artists receive 70% of the auction price. For more information click here.
Enter Fuquay-Varina's en plein air Paint-Off
Artists have two dates to paint: Friday May 4th and Saturday May 5th. A live auction is held Saturday evening. Juried entrants are each assigned a location. Artists receive half the winning bid price.  Click here to learn more and to apply. (Deadline has passed, but they may still let you in!)