A LETTER FROM THE PRESIDENT
---
GREETINGS FELLOW ARTISTS AND ART LOVERS!!
What wonderful stories were told in our latest themed show! Please visit The Clayton Center before the end of the year to see all of the entries and winners! The new year is fast approaching and we are looking forward to our next show which is in collaboration with The Women's Club of Clayton. Be sure to join us January 10th for the reception. Also, check back in a couple of weeks as we begin to update the 2019 calendar of art activities and events.
As always, if you are not already a member of Clayton Visual Arts, I encourage you to join and help us with our mission! – "Bringing Art to Clayton"
–Princess Hester
Register for this prestigious exhibit
The 2019 event will be held at CAM Raleigh. Deadline to apply is January 6, 2019. Learn more
HERE
.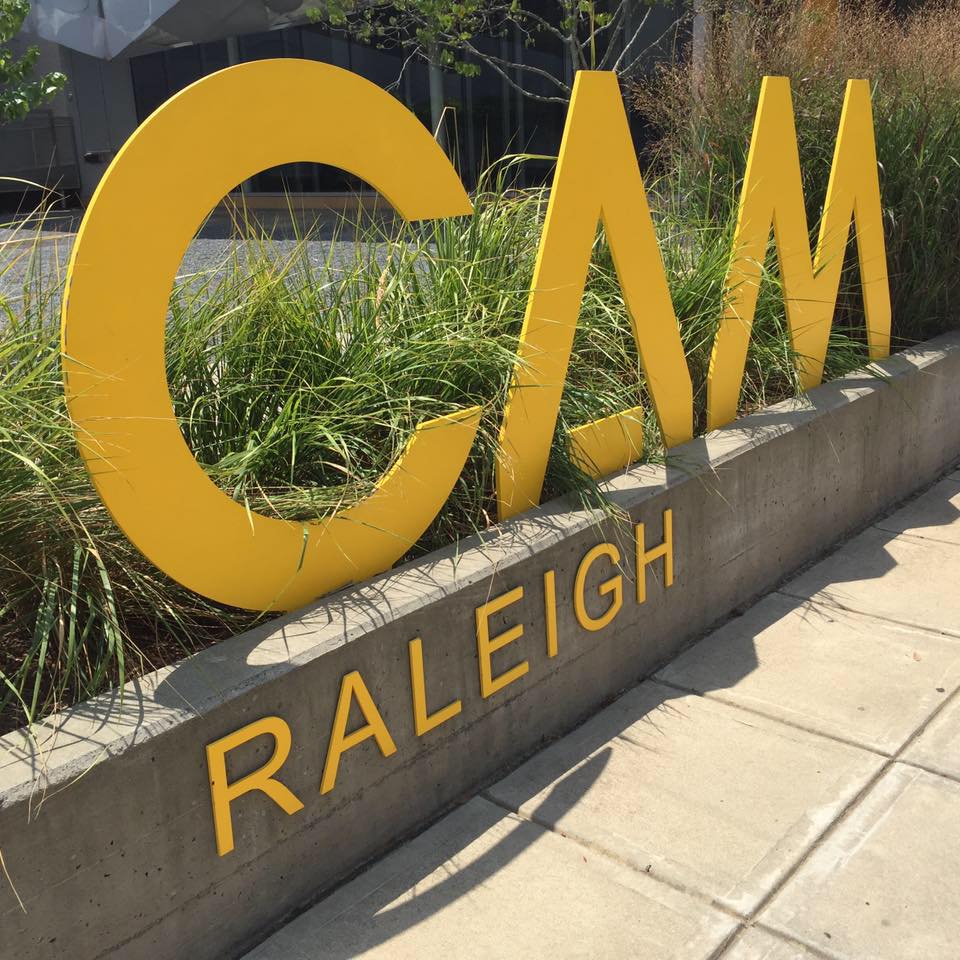 Congratulations, Medrith!
Acrylic impressionist, Medrith Nuttle has had a painting accepted to the Sampson County Arts Council Juried Show. This show will be on display at the Victor R. Small House in Clinton, NC from January 10th to February 21st.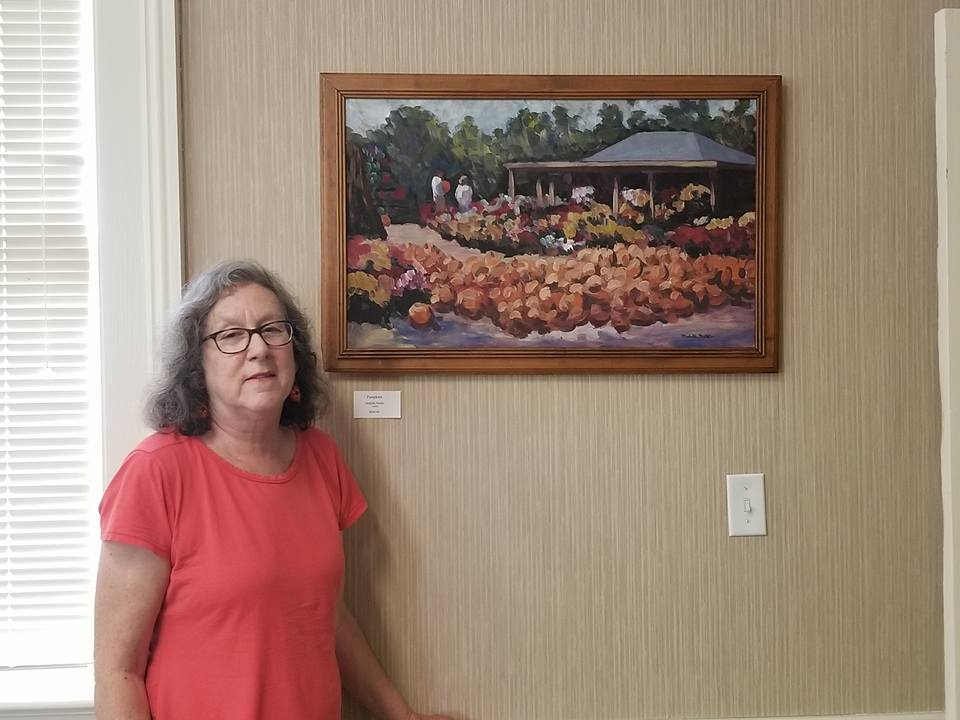 Congratulations to Wade H Williams for winning both first and second place!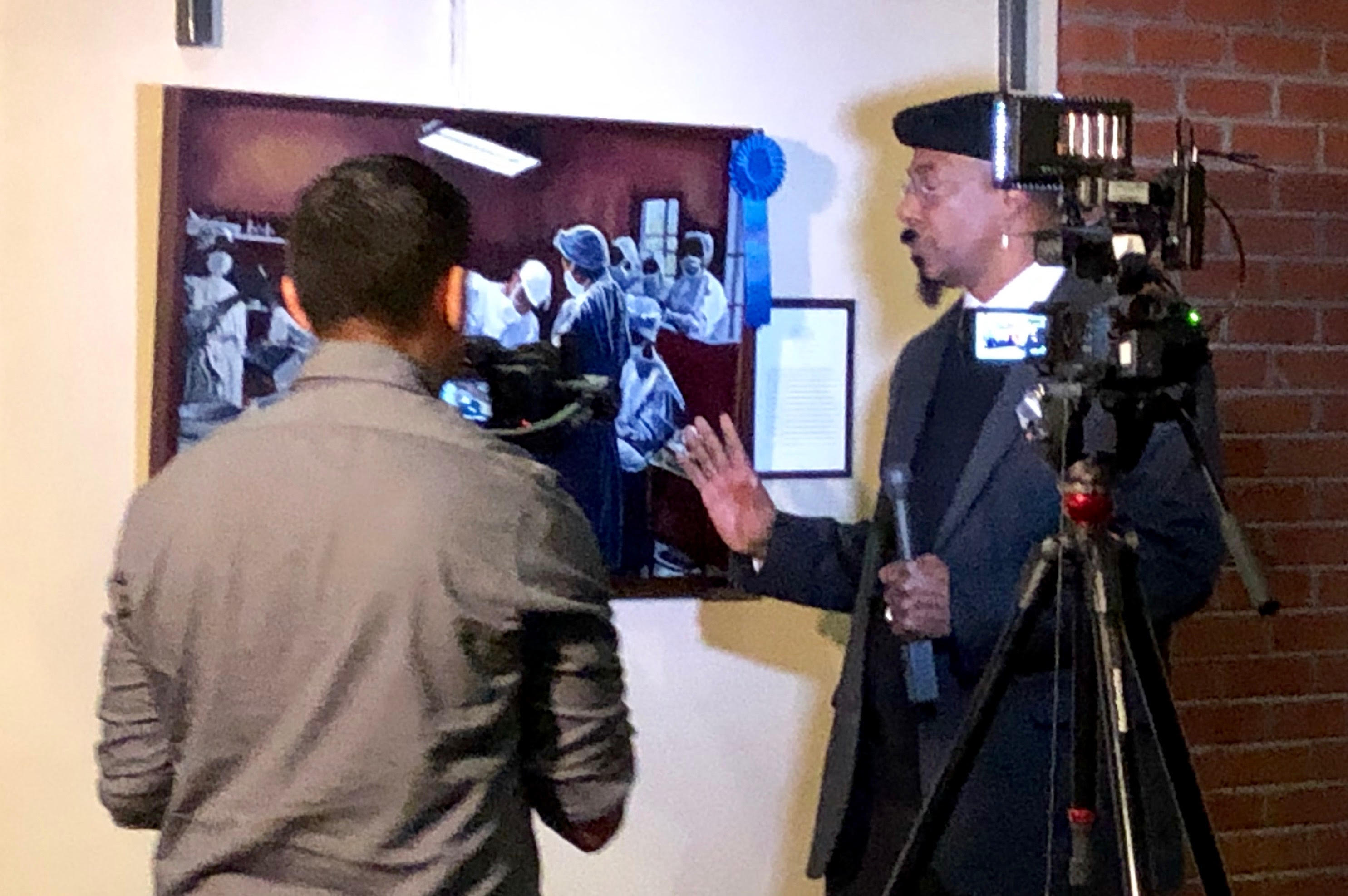 All artwork on display at The Clayton Center during December's exhibit, Stories, is accompanied by a brief narrative written by the artists. These narratives allow viewers to see a bit more of what goes on behind the artwork seen on the wall. On display are 33 works by 18 different artists. Drawing, collage, mixed-media, photography, acrylic, oil, watercolor, colored pencil are all on display. All work is for sale, and a portion of sales will benefit Backpack Buddies.  
First Place: The Operating Room by Wade H Williams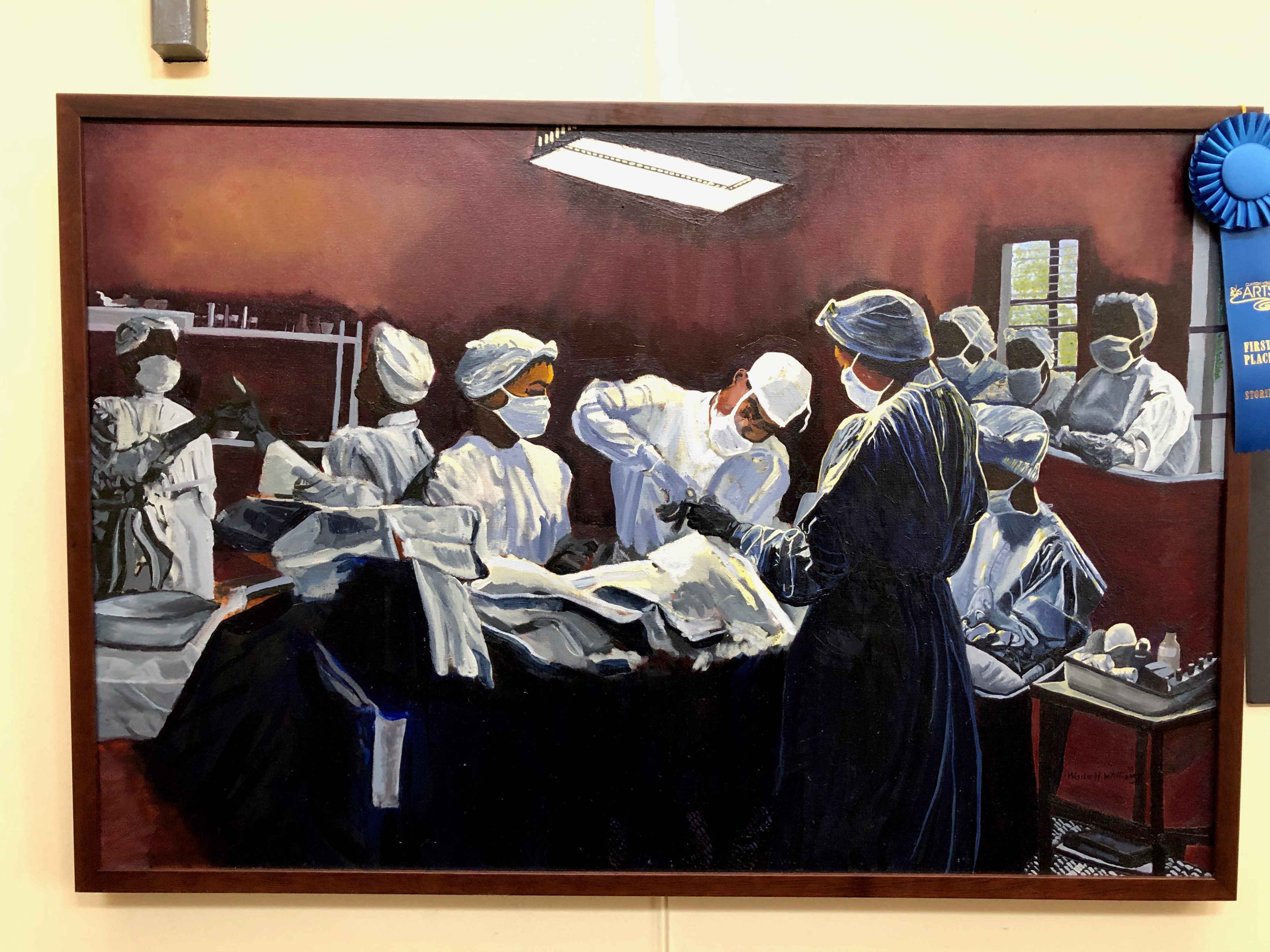 Second Place: The Dancing Man by Wade H Williams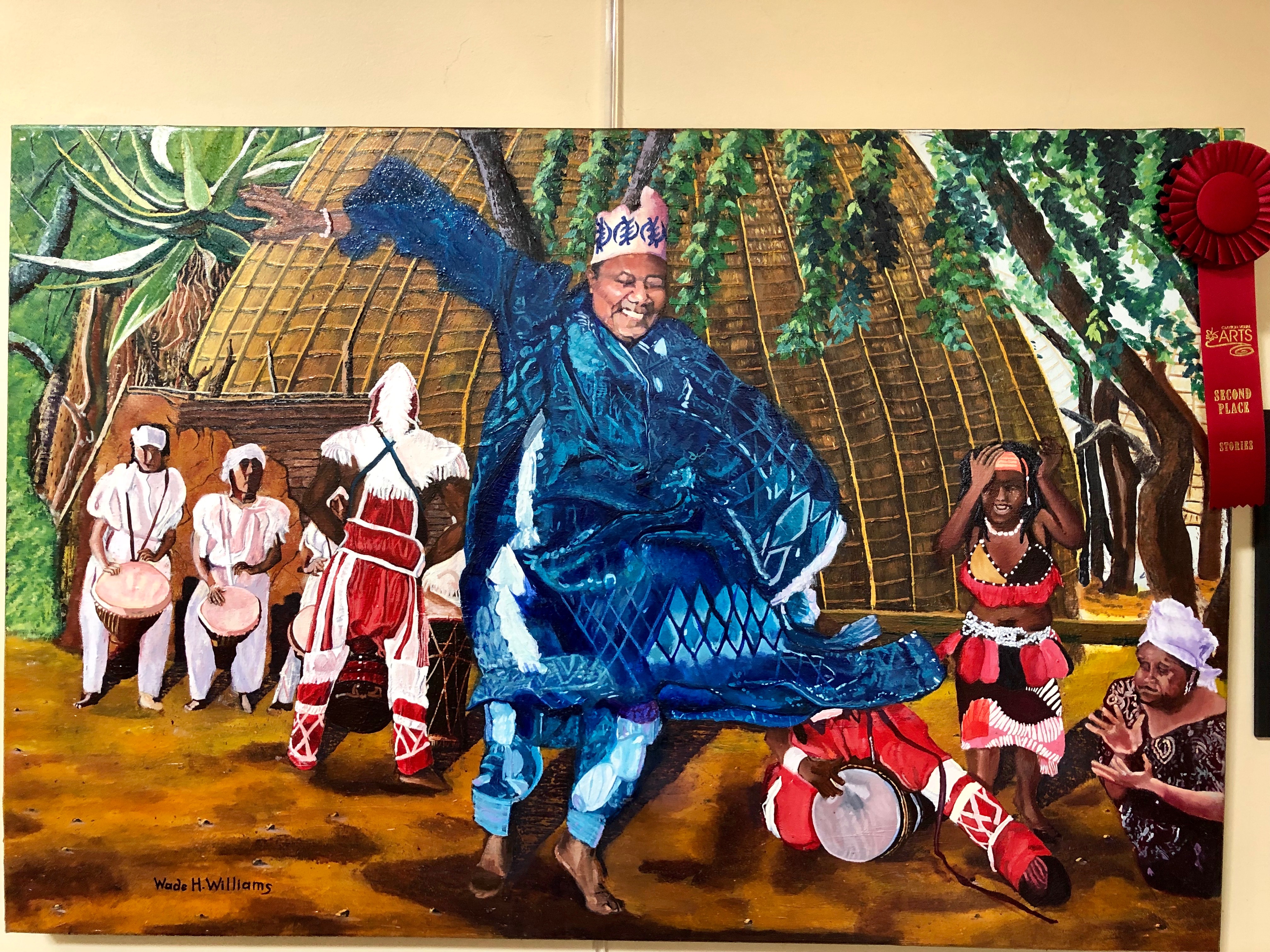 Third Place: Summer Picnic by Amy T Beshgetoorian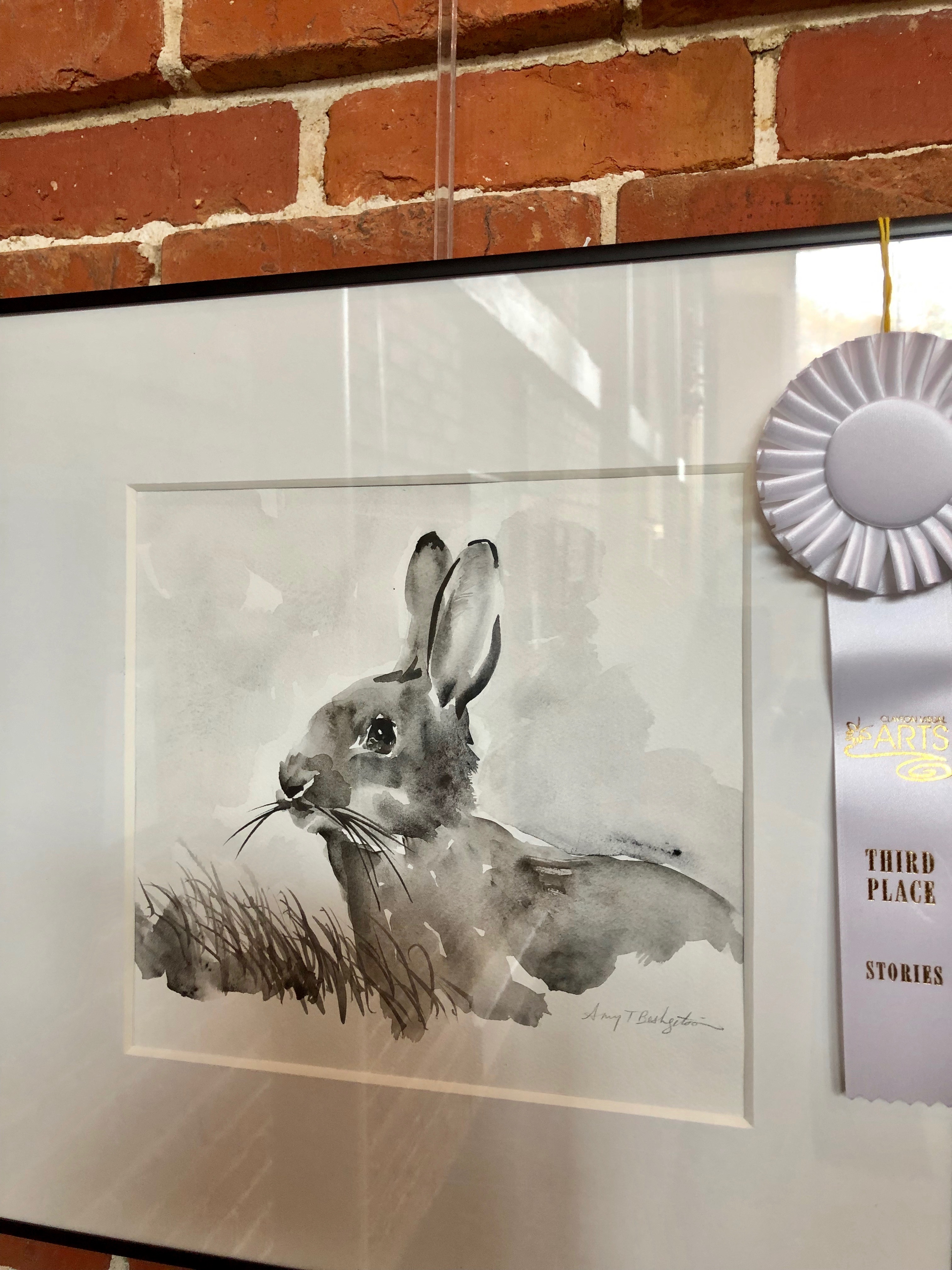 Honorable Mention: Looking for Sea Glass by Michelle Fields
Follow CVA on Facebook and Twitter Be sure to follow Clayton Visual arts on Facebook and Instagram @claytonvisualarts for updates on events and CVA artists.