Meet the Artist
August Artist
  Don Stephenson
 media: watercolor
Artist Bio:
A native of Johnston County, North Carolina, Don grew up in the Four Oaks community, graduated from Four Oaks High School, and obtained a BS in Wildlife Biology and a MS in Zoology from NC State University. He worked as a Principal Environmental Scientist with CP&L, Supervisory Fish and Wildlife Biologist with the US Fish and Wildlife Service, and biology instructor at Johnston Community College (JCC).
As a professional biologist, biology instructor and conservationist, Don was honored with many honors to include JCC Faculty Emeritus, JCC Faculty Association President, Frances Finch Hobart Award for Community Service Johnston Community Foundation, Finalist(1988) and Semi-Finalist(2001) in NC Community Colleges Teacher of the Year Award, Special Service Award Soil and Water Conservation District, and Special Service Award US Fish and Wildlife Service. He is now retired after 26 years as a biology instructor at JCC.
Don has exhibited at the Clayton Center, the CVA Arts Faire, and the CVA Poster Contest(winner in 2013), the Hocutt-Ellington Library, Clayton Steakhouse, Skylines Cafe, the Frank Creech Gallery and the 311 Gallery in Raleigh. He was awarded Honorable Mention in the 2017 Johnston County Art and Food Faire for his watercolor of "Guitar Man".
Don has been a resident of Clayton for the past 30 years, residing in Walden with his wife Francine.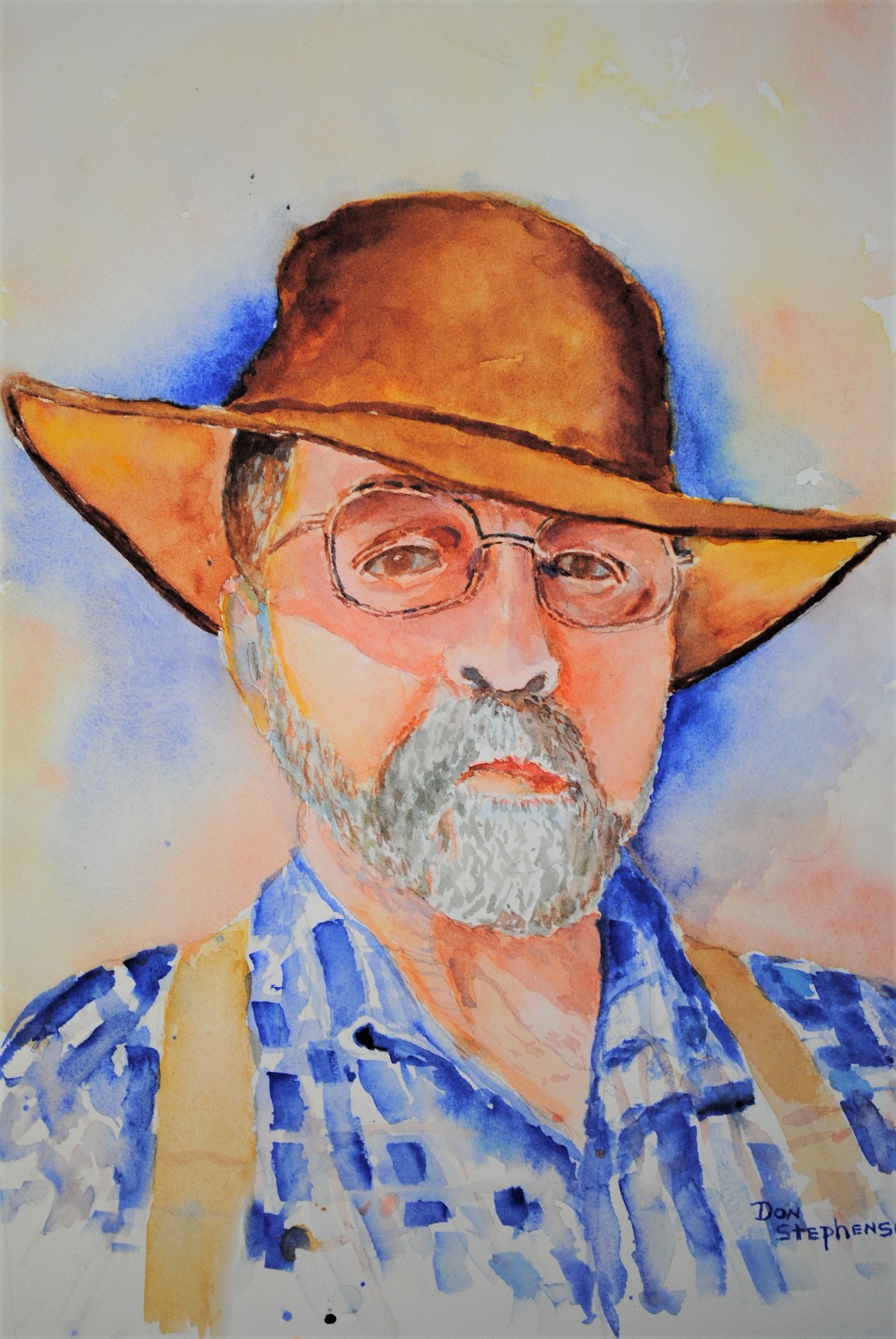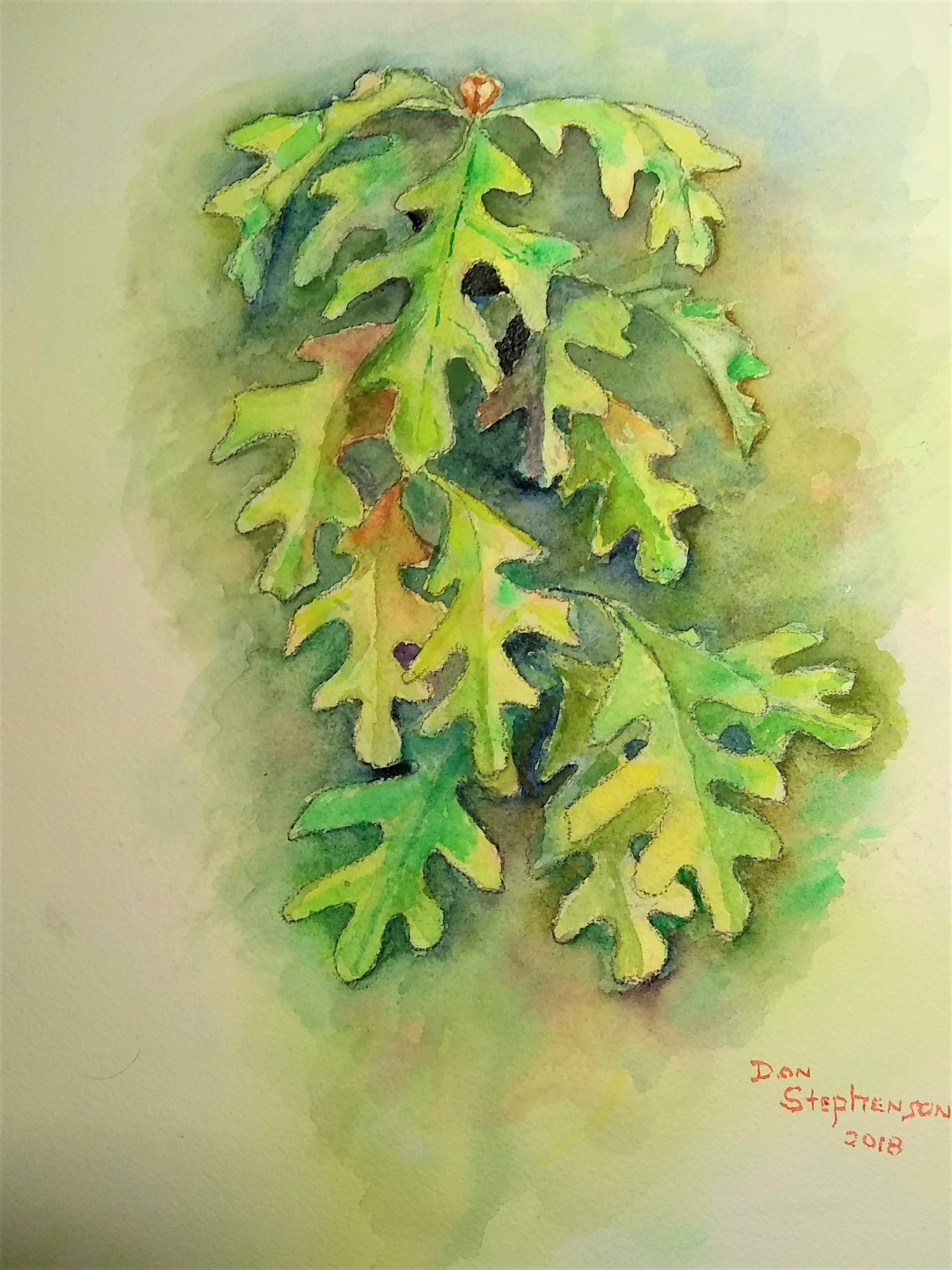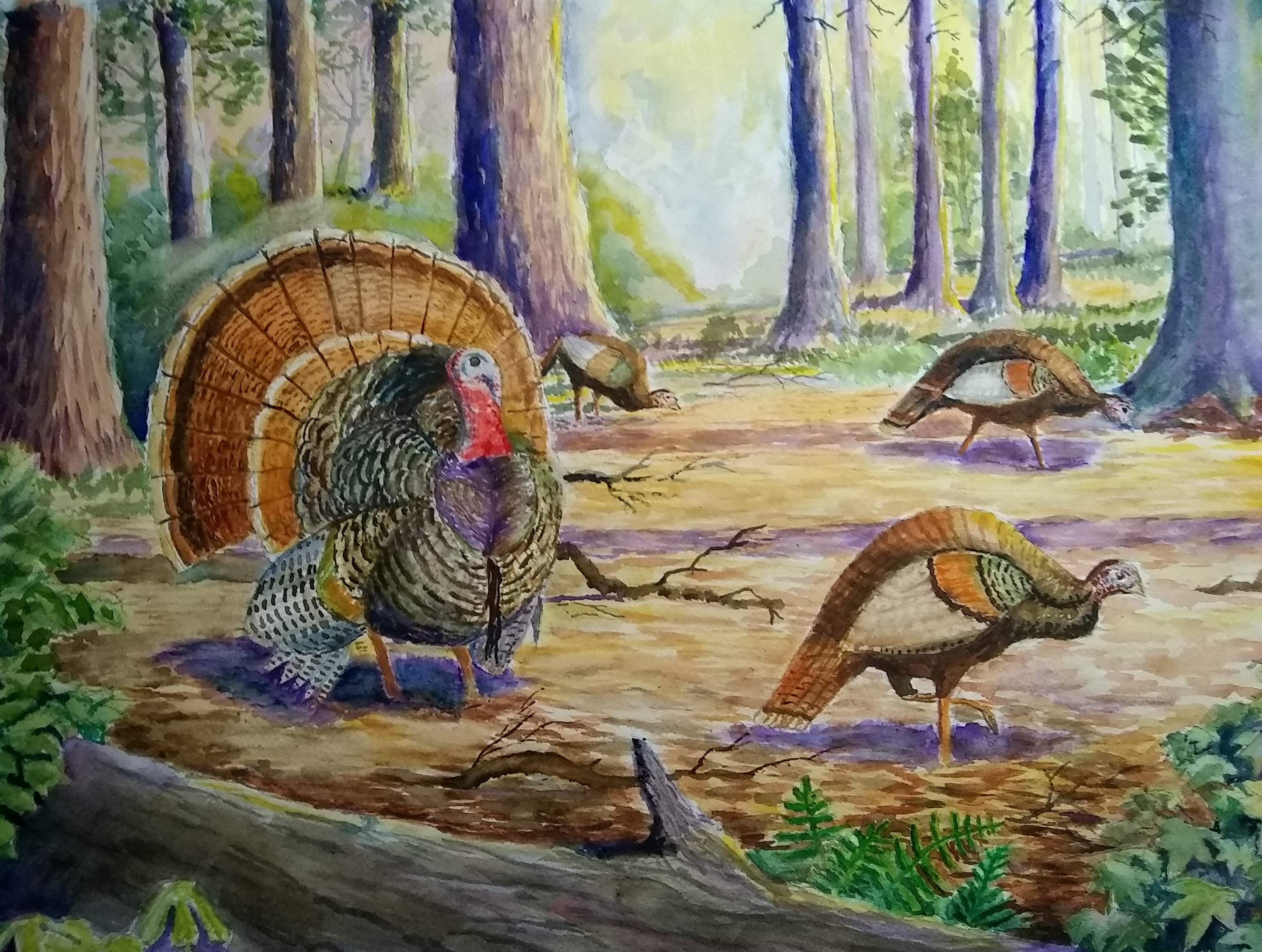 Artist's Statement:
I was first introduced to art around the age of 6 years by my older brother. In first grade, my teacher had me paint in tempera a Christmas mural of Santa Claus, sleigh, reindeer, house tops, and stars across the blackboard. Drawing was always a lot of fun and I illustrated many school projects such as short stories, book reports, 4-H projects, and collections of poetry. As an eighth grader, I became interested in taxidermy which in turn led to dabbling with oil paints to restore colors to mounted fish, beaks, feet, and wattles of birds. My first oil painting was of a mountain scene that I blatantly copied from the cover of Readers' Digest and it wasn't much. Around this time, I took one class in oil painting from Dot Hooks, an acclaimed artist in Smithfield, NC.
As an undergraduate at NC State University, I began to do a lot of oils which my sisters thought were great. While in the US Army, I tried to paint Alaskan landscapes and wildlife. Then for years there was little time to devote to my interests in painting and sketching. When I did get around to "trying", there seemed to be no time to gain any continuity and the process of "re-learning" all the techniques became discouraging.
In the late 1980's I began to keep sketchbooks handy for vacations, business trips, and some traveling. That led to art courses, a few workshops, exhibiting in juried shows, and involvement with local artists, arts' councils and associations. As retirement approached in 2009, I began art history, acrylic painting, and later watercolor classes at Johnston Community College as this was to be my past-time in retirement
My goal is to create original works that reflect my love of the natural world although I enjoy trying portraits, both human and pet, and some abstract. I paint with oils, acrylics, and watercolors, with the latter being my favorite medium. I do not strive for photographic realism although most of my work is representational. Capturing in paint my inner feelings for beauty in all its forms is my greatest objective. Most recently I have painted birds and other objects from nature. I have quit worrying about all the techniques and how others might receive my work and simply paint what I see and feel.
Email: don.stephenson44@gmail.com
Phone: 919-553-2987