A LETTER FROM THE PRESIDENT
---
GREETINGS FELLOW ARTISTS AND ART LOVERS!!
Besides being the "First" month of the year,
January became the "First" month of CVA's "Last Friday" event! Please join us the Last Friday of every month to peruse CVA Member art and studio space located inside Clayton's School of Creative Arts, 427 E. Main Street.
The 2018 "Capture the Town" contest deadline is April 24th.  All the entry, judging and reception information can be found here: www.claytonvisualarts.org.  We are also in the process of looking for Art Vendors for the Mondo Roots Festival in June. The application is available on the website.
As always, if you are not already a member of Clayton Visual Arts I encourage you to join and help us with our mission! – "Bringing Art to Clayton"
–Princess Hester
March 2nd is the deadline to enter this year's Art & Food Festival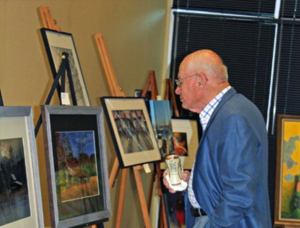 The 9th Annual Johnston County Art and Food Festival is set for Thursday, March 15th from 6:00 – 8:00pm at the Paul A. Johnston Auditorium located on the campus of Johnston Community College- Smithfield, NC.
Tickets are $40 each or 2 for $75. Artists can enter one piece of 2D or 3D artwork for each ticket purchased. This is the Johnston County Art Council's yearly fundraiser.
There is also a call for donations for the silent auction. Email info@jcartscouncil.org for more information. Go here for prospectus and entry form.
Nuttle's impressionist paintings on display at Clayton Steakhouse
View Medrith's artwork while enjoying a meal at Clayton Steakhouse. Contact Amy Beshgetoorian at amytbesh@gmail.com if you are interested in displaying your artwork at Clayton Steakhouse this year.
Deborah Coates art piece to be part of the Meredith Iris Hues Alumnae Exhibition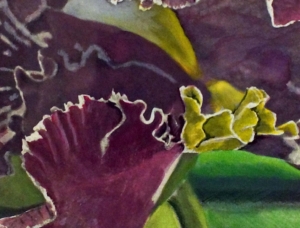 A symbol of Meredith College, this exhibit celebrates irises. The Meredith Iris Hues Alumnae Exhibition will be on display in the Weems Gallery February 29-March 11, 2018. Reception is set for February 27th, 5:30-7:30pm. Learn more here.
Cathy Mendola's fiber art to be on display at Revival 1869 in April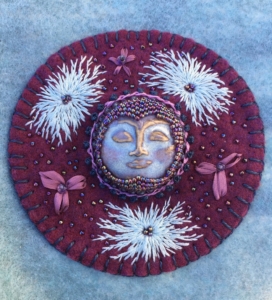 Revival 1869 is located at 222 East Main Street, Clayton NC.
Catherine Donleycott has an exhibit of her watercolor and oil paintings at the Cary Bond Park Community Center.
Exhibit runs now through February.
"A significant part of my artistic journey revolves around the study and showing of my artwork in Cary, North Carolina. Now, I have brought my paintings of North Carolina, from the mountains to the shore, back to Cary in honor of my beloved teachers Nell Chadwick and Betty Gallup, as well as to thank all the people who helped me to develop as an artist, a writer, and a community leader."
Bond Park Community Center is located at 801 High House Road, Cary, NC.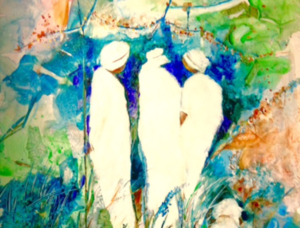 Garden of Light
Janie Prete's painting of Flip Side Restaurant, a past Paint-the-Town award winner, will be featured on tote bags for an upcoming Downtown Main Street Conference in March.