[fusion_builder_container hundred_percent="no" hundred_percent_height="no" hundred_percent_height_scroll="no" hundred_percent_height_center_content="yes" equal_height_columns="no" menu_anchor="" hide_on_mobile="small-visibility,medium-visibility,large-visibility" class="" id="" background_color="" background_image="" background_position="center center" background_repeat="no-repeat" fade="no" background_parallax="none" enable_mobile="no" parallax_speed="0.3″ video_mp4="" video_webm="" video_ogv="" video_url="" video_aspect_ratio="16:9″ video_loop="yes" video_mute="yes" video_preview_image="" border_size="" border_color="" border_style="solid" margin_top="" margin_bottom="" padding_top="" padding_right="" padding_bottom="" padding_left=""][fusion_builder_row][fusion_builder_column type="1_1″ layout="1_1″ spacing="" center_content="no" link="" target="_self" min_height="" hide_on_mobile="small-visibility,medium-visibility,large-visibility" class="" id="" background_color="" background_image="" background_position="left top" background_repeat="no-repeat" hover_type="none" border_size="0″ border_color="" border_style="solid" border_position="all" padding_top="" padding_right="" padding_bottom="" padding_left="" dimension_margin="" animation_type="" animation_direction="left" animation_speed="0.3″ animation_offset="" last="no"][fusion_text]
A LETTER FROM THE PRESIDENT
---
A Message From Bronwen Fullington, President of CVA:
Though our February Artists' Reception was pushed back a week by storms, the gathering on Thursday the 13th was well attended and lively.
I enjoyed meeting several of our members who I don't know from meetings. We are always happy to see you all, whether at monthly meetings or at social events. Stay tuned as we present more opportunities for social connection and artistic growth to our members and the community. Enjoy the budding of Spring!
Warm wishes,
Bronwen Fullington, CVA President
[/fusion_text][fusion_tabs design="classic" layout="vertical" justified="yes" backgroundcolor="" inactivecolor="" bordercolor="" icon="fa-sort" icon_position="" icon_size="" hide_on_mobile="small-visibility,medium-visibility,large-visibility" class="" id=""]
[/fusion_tab][fusion_tab title="Capture the Town 2020″ icon=""] Calling All Photographers!
CVA invites photographers to enter Capture the Town 2020, offering $1,000 in awards.
Capture the Town will feature the talents of local photographers (of all levels) as they capture images unique to Clayton, NC. This competition is only held on even-numbered years. Deadline to enter is April 27th.
Awards
1st Place: *$700
2nd Place: $150
3rd Place: $100
Honorable Mention: $50
*The winning entry is a Purchase Award and will be given to the Town of Clayton. Photographers may enter up to three framed photos. Go HERE for prospectus and entry form.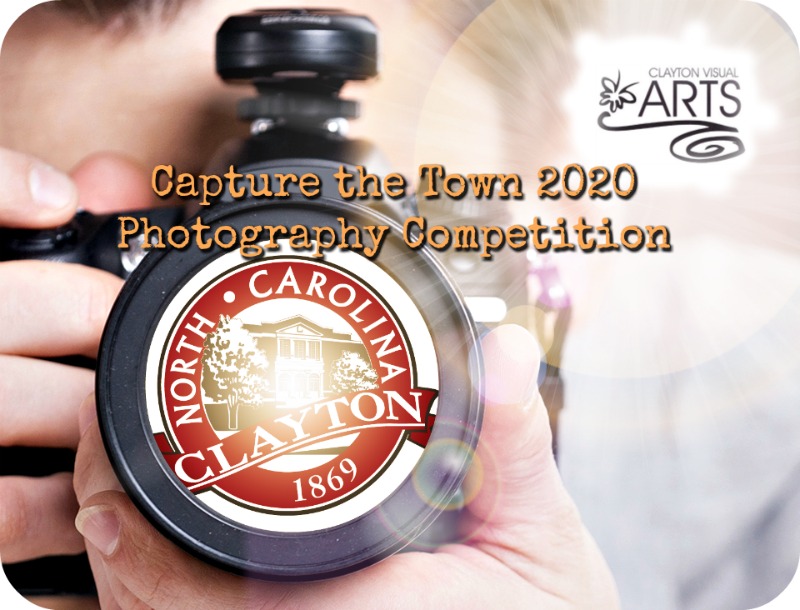 [/fusion_tab][fusion_tab title="Lyudmila Tomova workshops" icon=""] Master watercolor & acrylic workshops in Clayton
Internationally acclaimed artist, Lyudmila Tomova, is offering a full-day watercolor master class on March 5th in Clayton, as well as a full-day acrylic workshop on February 27th. Price is $130 for one class, $240 for two classes. Location is Heart 2 Hands Art Studios and Gallery, 472 E Second Street, Clayton. Go to tomovafineart.com to register.
[/fusion_tab][fusion_tab title="Art Competition of various media" icon=""] 11th Annual JoCo Art & Food Festival
Be a part of Johnston County Arts Council's annual fundraising event! Participants may enter artwork for competition or for silent auction. Competitive categories include pottery and creative writing. Event takes place Thursday, March 12 at the Johnston County Agricultural Center. Deadline to enter is February 21, 2020. Get full details and entry form HERE.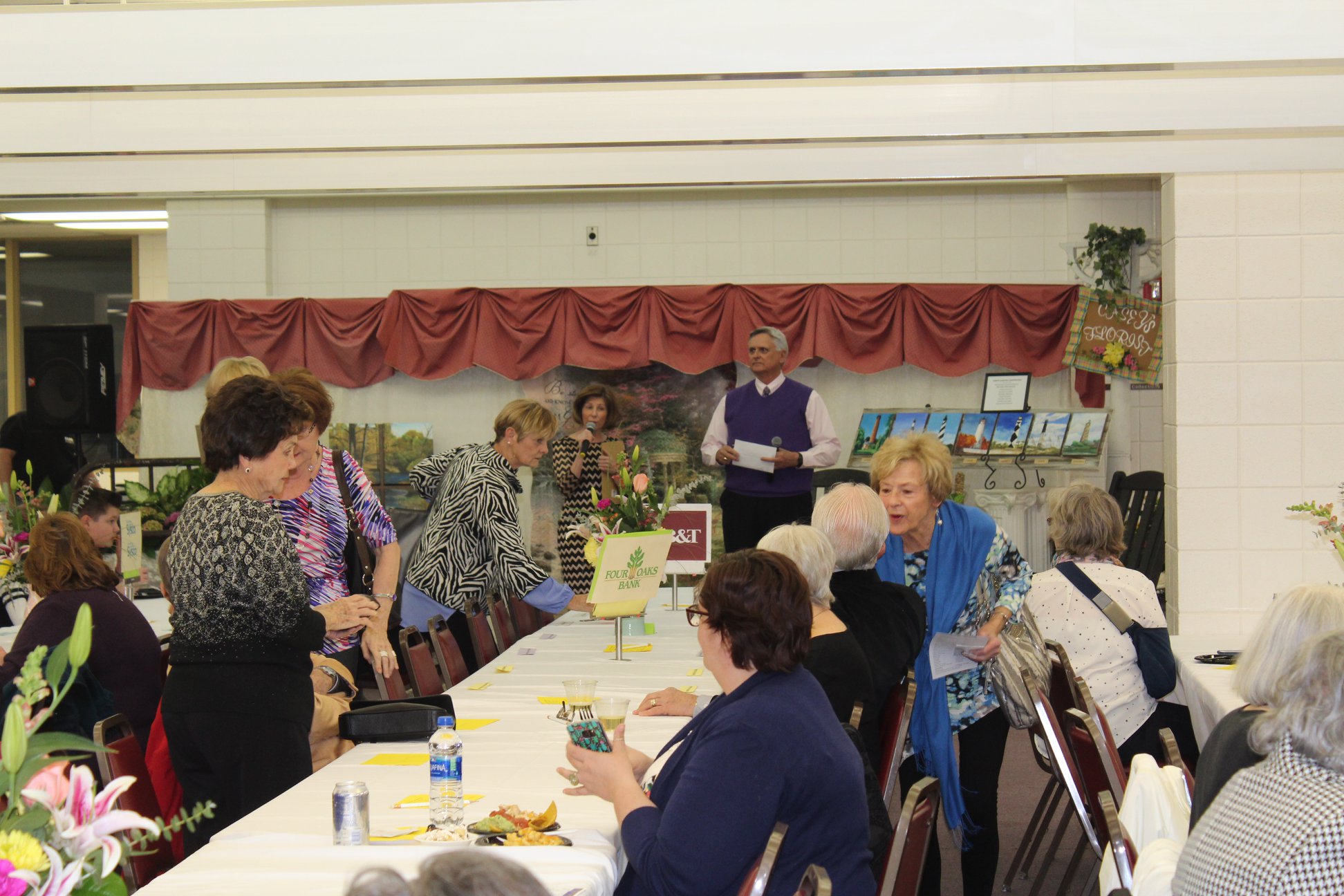 [/fusion_tab][fusion_tab title="Open House: Purple Press Art Studio" icon=""] Printmaker Susan Soper welcomes all to her Clayton Studio
Printmaker Susan Soper has relocated her studio from Artspace in Raleigh to her home in Clayton! Check out her open house invitation.
[/fusion_tab][fusion_tab title="Call for Entries: Exposed" icon=""] Exposed: Nudes in Art 2020 at Raleigh's Litmus Gallery
CALL FOR ENTRIES / Deadline March 8, 2020
Litmus Gallery & Studios is pleased to again host its popular annual "Exposed: Nudes in Art 2020" Exhibit. Throughout history, representation of the human form has been charged with tremendous energy, both positive and negative. Whether a taboo or a revelation of mastery over form and expression, crafting life-like human figures has appealed to us. We use the human nude to master skill, understand ourselves, and push social and psychological buttons. Our goal for our annual exhibit, Exposed: Nudes in Art is to discover how today's artists explore and represent the human form.
Artists are invited to submit works to this three month exhibit in any 2-D or 3-D media, of any style or genre (abstract, conceptual, highly realistic, etc.), for consideration in the Litmus Gallery annual Exposed: Nudes in Art, a competitive exhibit exploring various treatments of the nude, semi-nude, and implied nude human form in modern art.
For prospectus and entry from, visit: www.litmusgallery.com and click on Artist Opportunities / Call for Artists.
[/fusion_tab][fusion_tab title="Cary En Plein Air Event" icon=""] 7th Annual Cary Paint-Out has exciting new changes!
Attached is the Call for Artists to be apart of the 7th Annual En Plein Air Event sponsored by the Town of Cary Art Center.
THERE ARE LOTS OF NEW AND EXCITING CHANGES TO THE EVENT THIS YEAR!
We have extended the days & hours to "Paint the Town": Thursday, April 30th @ 9:00am – Saturday, May 2nd @ 6:00pm
There is a new location for art exhibition! You can now view all En Plein Art together in one place at the Cary Art Center!
We are introducing an ONLINE AUCTION that will transition to a LIVE AUCTION!
Online bidding: Fri. May 8th @ 9:00am – Sun. 24th @ 12:00am
Live bidding: Fri. May 29th @ 9:00am – Sat. 30th @ 7:30pm
The Awards Reception will be held on Saturday, May 30th 6:00pm – 8:00pm. We increased the prize money! Join us for live bidding, music & refreshments Cary Arts Center- Upper Level
Artists age 18 & up of all skill levels are welcome to participate!
We are excited and hope that you will be too!
Search for program code : 004495 to register through mycary.org (https://mycary.org/s/login/)
If you do not have a new myCary account, you may visit the Town's website, https://www.townofcary.org/recreation-enjoyment/programs-classes and follow the instructions to set up your account so that you can register for this event.
watercolor by JJ Jiang
[/fusion_tab][fusion_tab title="Professional Pain" icon=""] FineArtViews blog by Clint Watson
Professional Pain
By Clint Watson
A few months ago, an artist friend of mine, who hosts with FASO, received an email from another, newer, art website hosting company comparing themselves to FASO.
After presenting a list of features (carefully chosen to present themselves in the best possible light and FASO in the worst possible light) they presented their verdict: "FASO has 13% of the features of us."
Ouch.
My life's work was just dismissed as being only 13% of what a new startup has accomplished in a couple of years.
After being in the gallery business for 12 years, I started FASO in 2001, after a conversation with Kevin Macpherson, to solve a very real need for artists – a simple way for them to create and maintain a great website to showcase their artworks. I've devoted myself to this and related work. I've produced what I can, day in and day out, for 29 years to further beautiful art in the world, and, to do what I can to empower artists to live their dreams and inspire the world. It is not an exaggeration in any way when I claim that BoldBrush and FASO are my life's work. Much in the same way, for you, your painting and your past body of work embodies your artistic legacy.
I don't share this background to claim I'm some sort of martyr for art. To be sure, I enjoy what I do, and I have been rewarded well for it. But that doesn't change the fact that this is what I've devoted my life to doing. This thing called "BoldBrush" is my attempt to "Make a dent in the universe."
And I share it so you understand that when someone dismisses my work as irrelevant, there is some real pain that goes with that. The same pain you probably feel when your work is dismissed or criticized.
How Professionals Deal with Pain
Having been in the art business for nearly three decades, I feel I've earned the right to say I'm a professional at what I do. And I've learned one big difference between professionals and non-professionals: Professionals process the pain of criticism and complaints into positive outcomes.
Especially with the rise of social media, we live in a world where people feel free to share feedback, criticize, complain and just generally bitch about anything and everything. Most of the people doing the complaining don't stop and think of the effect they might be having on those they are directing their complaints toward.
Unscrupulous competitors will tell falsehoods or half-truths about you, or share half the story to show themselves in the best light and you in a poor light…as in the opening story.
Non-professionals have the luxury of getting upset and striking back at these people. Non-professionals have the luxury of avoiding real criticism. If you're a weekend warrior, you can choose not seek out real hard-hitting critiques of your art. But if you want to be a professional, if you want to truly master your craft, you have the duty to seek out the best critiques you can get and act on that feedback.
As I said: Professionals process the pain of criticism and complaints into positive outcomes. In fact, professionals are usually their own worst critics.
When people criticize you, the feedback falls into two categories:
1. It's not true
2. It is true
Either way, it typically stings.
After all, we put our heart and soul into these creations, and then someone comes along and basically says, "that sucks." What gives them that right? Don't they know how much time, blood, sweat and tears went into your work? Who do they think they are anyway?
These are all valid thoughts but, it's important to realize many of these thoughts stem from the primitive "fight or flight" part of our brains. And as humans, we have "two brains" – the primitive, emotional part and the logical, higher-reasoning part. And, if you are a professional, it's important to push past the pain and knee-jerk reactions, so that you can think about the criticism with the higher, logical part of your brain.
The first decision you must make is to decide if the feedback is true or not. If it's not true, you can simply dismiss it. Wasting any further time on it doesn't help you professionally, so simply move on. However, you must be honest in this assessment. You can't use this as an excuse to dismiss all criticism. You much honestly and openly look at the criticism and ask, "is there any truth in it?"
If there is truth in it, and this is where professionals diverge from non-professionals, you must decide how to logically address it to improve your craft.
So, after you've gotten past your lizard-brain's fight or flight reaction, it's time to be logical: Ask yourself, "Does it matter?"
If your aim is to be a great landscape painter and someone criticized the proportions in the deer of that one wildlife painting you tried, it doesn't matter. Just dismiss it. Yes, it might be true – you can't paint a deer. But it's also irrelevant, since you know the path you're following doesn't need for you to master a deer's anatomy.
But, if the criticism is true and it does matter (and these are the areas that hurt the most when criticized), then therein lies your opportunity. This is the type of criticism you want to act upon. If you want to be a great landscape painter and Kevin Macpherson tells you, "your sky is too blue, remember that the sky isn't always blue, rather, it always reflects the color in the land", you now have something specific to work on. You have been given the gift of a specific idea to make your paintings more dramatic and harmonious. You have actionable advice.
That's what professionals do. They don't pretend, they act.
After receiving the comparison to FASO by the startup hosting company, my lizard brain went through it's reactions "How dare they attack my life's work!", "This is a fight they really don't want!", "Wow, what a bunch of lies!", etc. I let myself float up into my neocortex and the rational, logical part of my brain. Remember, that's the part where you ask, "are they correct?"
After dismissing the things on their list that were incorrect or irrelevant, there were a handful of items that were interesting. So we took the opportunity to talk with customers about some of those ideas and how they might like to see them implemented in "the FASO way". Those conversations and design sessions have changed the ideas into something that is different and unique. And into something every artist wants on their website and that doesn't exist anywhere in total. We have developers working on those ideas now.
And that's how a professional reacts – you can stay mired in the negative reactions. Or you can realize, as we did, that our critic just presented us with the gift of specific ideas to consider. Ideas that push us to get better. If you can move to the logical side of your brain, you'll see that criticism itself can be a great gift and a great opportunity.
And you can channel that initial pain into a positive outcome.
Welcome to being a professional.
Sincerely,
Clint Watson
BoldBrush/FASO Founder and Art Fanatic
[/fusion_tab][/fusion_tabs][/fusion_builder_column][/fusion_builder_row][/fusion_builder_container]