Meet the Artist
March Artist
  Jackie Balog
 media: colored pencil, watercolor, graphite pencil, watercolor pencil
Artist Bio:
I was a Central New Jersey native who moved to the Pine Barrens of south Jersey and then to North Carolina 15 years ago. I was born and raised in Central New Jersey. As far back as I can remember, I've always had a pencil or crayon in my hands. I've been making marks on paper since early childhood, which, as I got older, eventually became things you could actually recognize. When I was ten, my mother signed me up for oil painting classes once a week after school and my love of art took off.
I was born and raised in Central Jersey. This was back when art was part of the regular curriculum in elementary and Junior High. Our family later moved to a town named Sayreville, where I attended high school, where I had a great art teacher. I wanted to be a veterinarian, but back then, in the Stone Ages, very few veterinary colleges admitted female applicants. My next choice was Art. Deciding I didn't want to be a teacher, I instead enrolled in art school. I attended Newark School of Fine and Industrial Arts, where the instructors were all working professional artists. There, I earned an Associate Degree in Illustration. After trying to get into the art field, I decided to transfer my credits to Philadelphia Museum School of Art, where in two years I earned a Bachelor of Science Degree in Art Education K-12. This school is now known as The Philadelphia University of the Arts. I taught in Edison, New Jersey as a rotating art teacher in the elementary schools. Then I spent six months as Assistant medical Illustrator at Hahnemann University Hospital in Philadelphia, Pennsylvania. I decided to go back to teaching; I took a job in Camden, NJ in  a junior high school. After a six-month stint putting in "combat duty", I got a job in Burlington County Regional High School in Columbus, New Jersey, where I taught for 32 years.
I've always had dogs and eventually bred and showed dogs up and down the East Coast. In addition, I did illustrations for dog clubs and created many portraits of dog show winners. I entered craft shows and sold artwork, became a member of the South Jersey Watercolor Society, and participated in many juried shows.
After moving to North Carolina, I won a First and Second Place award in Professional Drawing at the North Carolina State Fair, in 2013 won the Agriculture Commissioners Award. I also took second place at Cary Galleries Small Treasures Show in 2014. I have been in the Clayton Art Faire, and in the colored pencil shows at the aquariums, and at various venues around the state.
I belong to CPSA chapter 113 of Raleigh/Durham, a member of The Colored Pencil Society of America, and the Fuquay-Varina Arts Council.                                  –Jackie Balog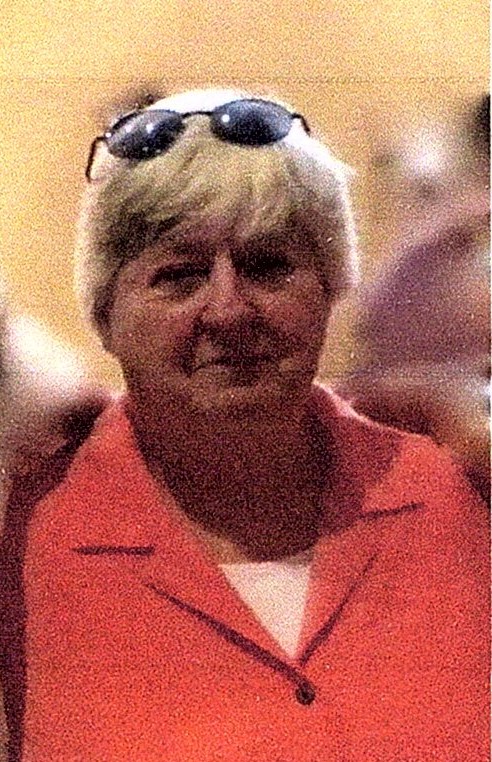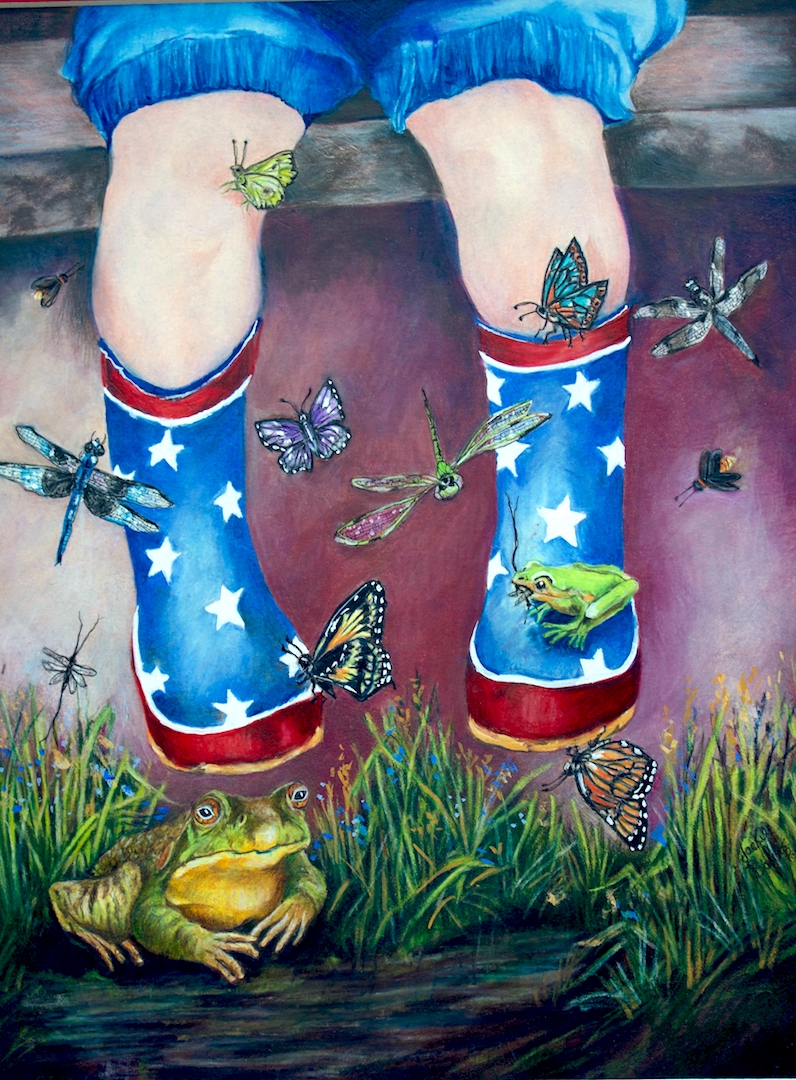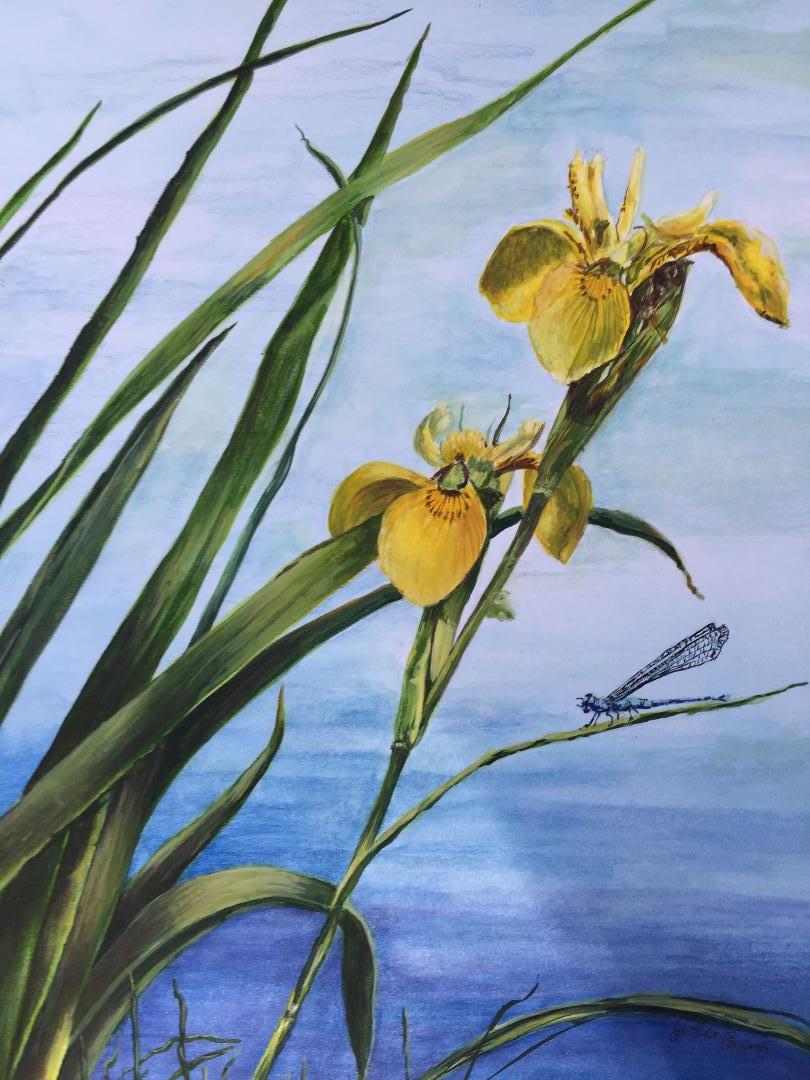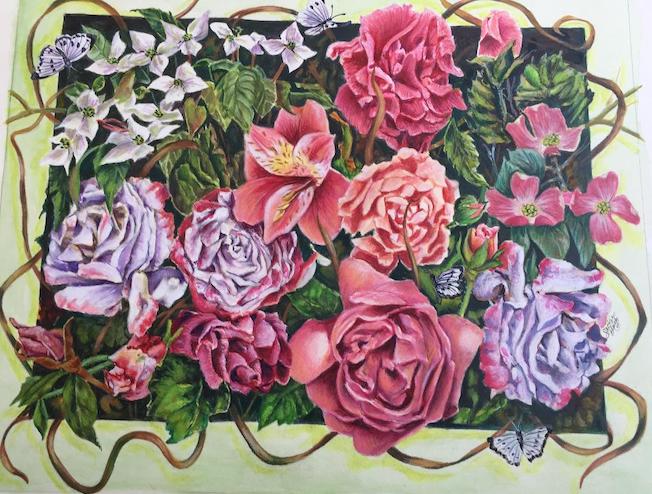 Artist's Statement:
"I work in many mediums, such as watercolor, ink, acrylics, alcohol markers, pencil (graphite), scratchboard, watercolor pencils and colored pencil. I like to mix these mediums together to achieve my final result.
I do many themes, but prefer animals and nature. I tell some type of story through the use of medium, subject matter, and composition. I aim to bring the viewer  into the composition and let them discover things that may or may not be there. The viewer may see things that let them write their own story.
I work mostly on hot press rag watercolor paper, no larger than 11″x 14″. The smaller size lets me, as I work, become part of the composition. I talk to myself while I'm working, such as, "Will this color work here?", or "Do I want to alter the values, composition, etc.?" As I used to tell my students, it's perfectly alright to question and talk to yourself, but I don't answer yourself out loud.
Art has always been my salvation. It is what gives me purpose and joy in my life. . . along with my two lovable Labs.
Pushing barriers, learning to use new media, seeing what possible combinations you can put together, and learning from your mistakes are all good things. With art, you learn something new every day, whether you know it or not.                –Jackie Balog
Website: Fine Art America, Jacqueline Balog Art
Email: jb31841@aol.com