A LETTER FROM THE PRESIDENT
---
A Message From Bronwen Fullington, President of CVA:
Happy New Year to all! We're planning an exciting year at CVA with plenty of opportunities to see art at the Clayton Center and other venues. Our goal is to give members more opportunities both to show their art and to interact with other artists and the public. Stayed tuned as coming events unfold. In the meantime, stay active and inspired.
Bronwen Fullington, CVA President
Calling All Photographers!
CVA invites photographers to enter Capture the Town 2020, offering $1,000 in awards.
Capture the Town will feature the talents of local photographers (of all levels) as they capture images unique to Clayton, NC. This competition is only held on even-numbered years. Deadline to enter is April 27th.
Awards
1st Place: *$700
2nd Place: $150
3rd Place: $100
Honorable Mention: $50
*The winning entry is a Purchase Award and will be given to the Town of Clayton. Photographers may enter up to three framed photos. Go HERE for prospectus and entry form.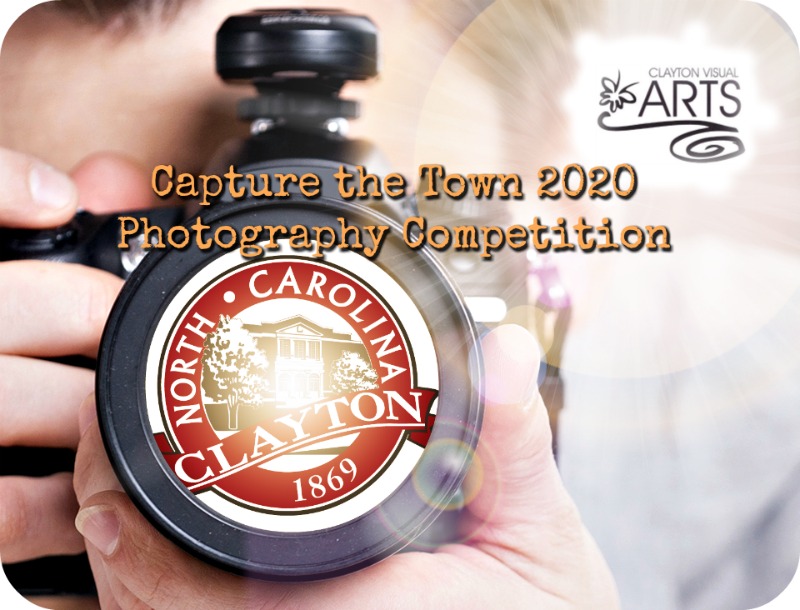 11th Annual JoCo Art & Food Festival
Be a part of Johnston County Arts Council's annual fundraising event! Participants may enter artwork for competition or for silent auction. Competitive categories include pottery and creative writing. Event takes place Thursday, March 12 at the Johnston County Agricultural Center. Deadline to enter is February 21, 2020. Get full details and entry form HERE.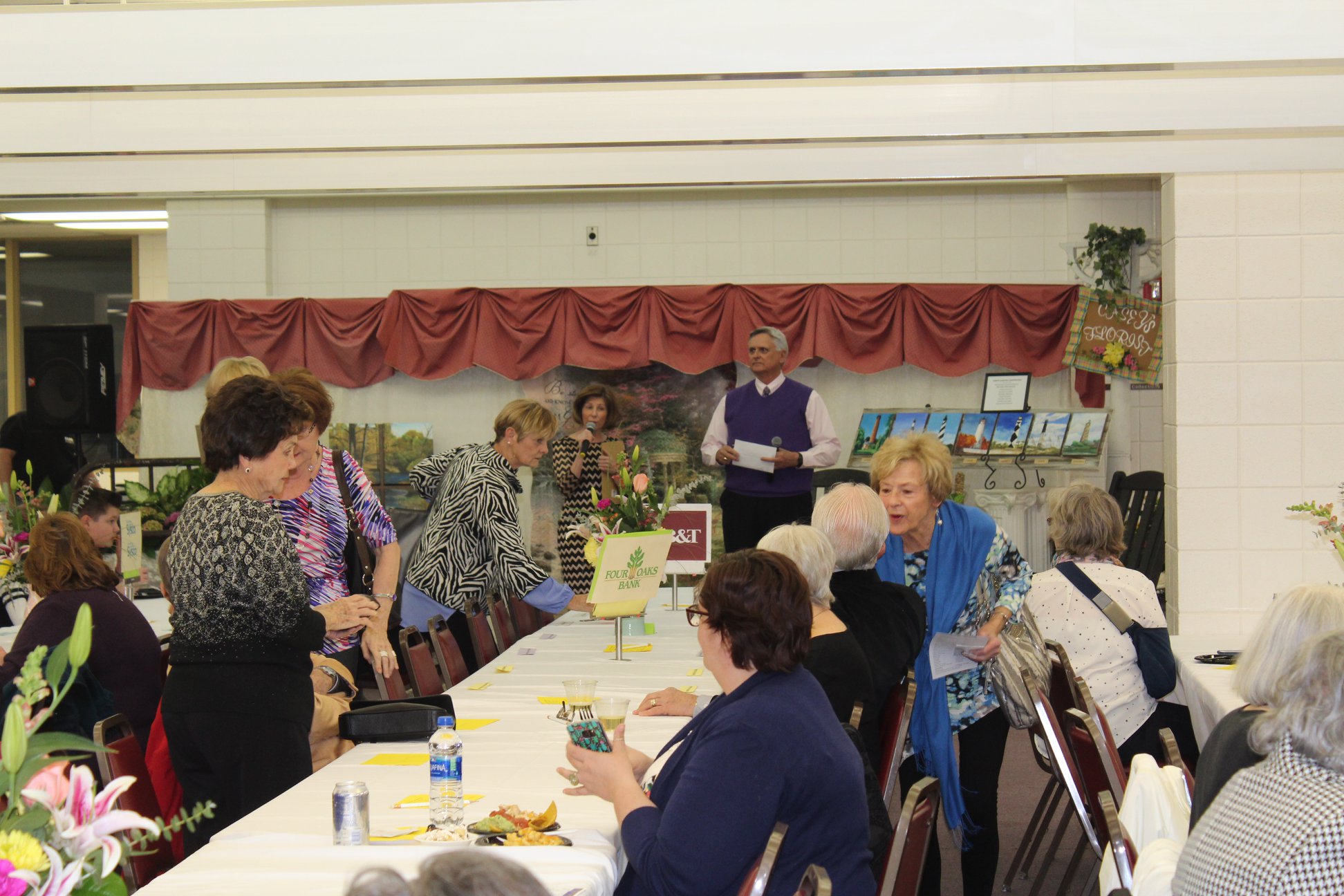 Teacher Assistance Grants awarded to 5 local art programs
Clayton Visual Arts distributed grants to five Clayton area Visual Art teachers on Thursday, January 9th, 2020, during the reception for the Student Art Exhibition at the Clayton Center. The Dorothy Demboski Teacher Assistance Grants are funded by CVA's annual Christmas in Clayton Art & Home Tour. Many thanks to Deborah Phillips Coates for chairing the grant committee and making sure all local art teachers are aware of this funding.
Clay Day: Karin Chmelo, East Clayton Elementary School
Serving 704 students in K-5th grades
Quilted Mural: Danielle Gruber, Swift Creek Middle School
Serving 190 students in grades 6-8th
Tick-Tock, Time to Dance: Tom Schappert, Riverwood Middle School
serving 70 eighth grade students (sculpture project)
5th Grade Legacy Project: Sharon Durr-Anayiotos, River Dell Elementary
Serving 210 5th graders (using copper plates)
Monoprinting With Gel Plates: Anita Locklear, Cleveland High School
Serving 250 students in grades 9-12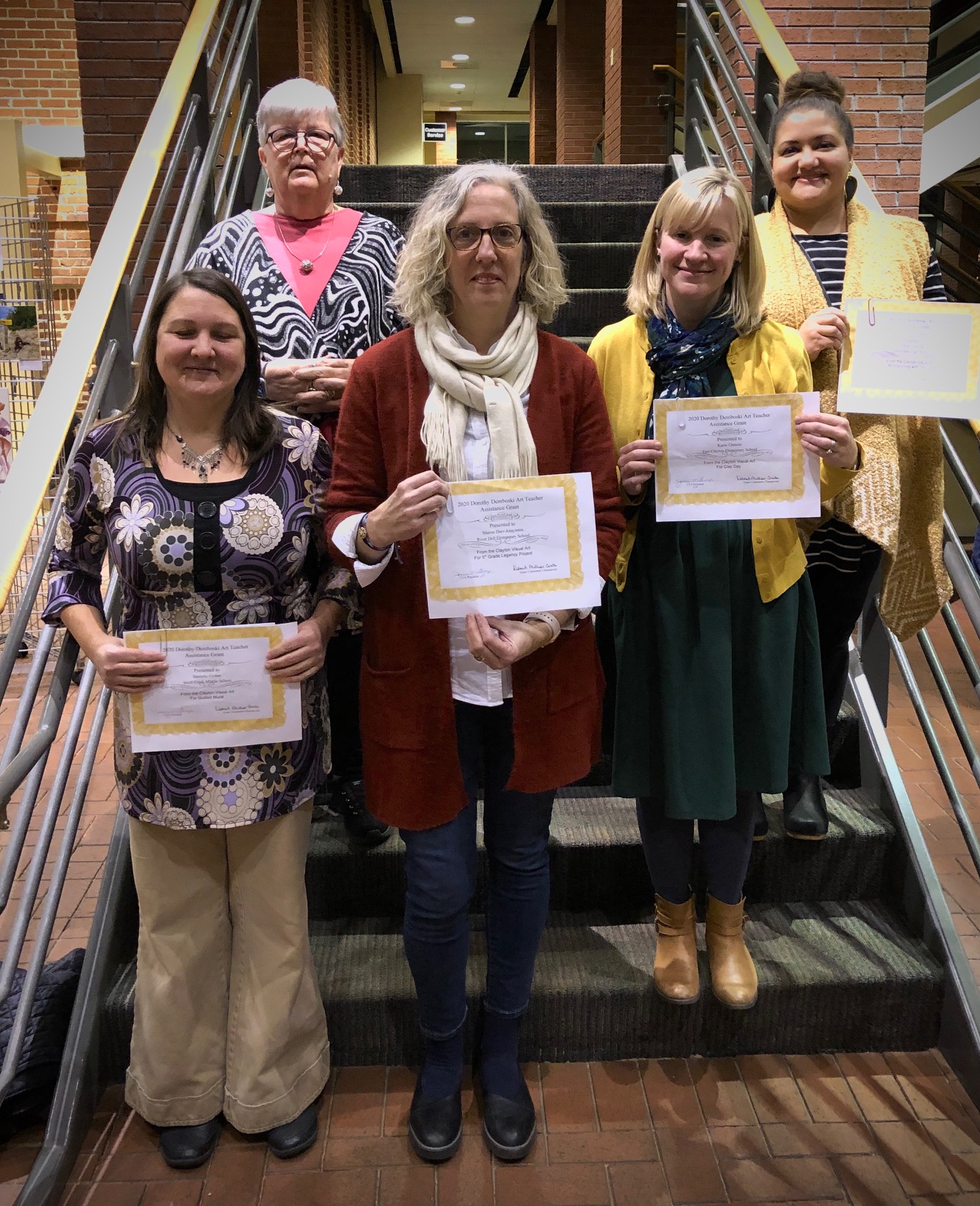 Left to right with certificates: Danielle Gruber, Swift Creek Middle; Sharon Durr-Anatiotos, River Dell Elementary; Karin Chmelo, East Clayton Elementary; Anita Locklear, Cleveland High; not pictured-Tom Schappert, Riverwood Middle. Back row- Deborah Phillips Coates, CVA Chairperson for the Dorothy Demboski Art Teacher Assistance Grant
Entry deadline: January 25th
Downtown Raleigh's 311 Gallery is hosting its annual juried-entry abstract art competition. This exhibit will be on display for the month of March, and all participating artists will be asked to attend the First Friday Artwalk event. All entries through CaFE.org. For more details regarding this national exhibit, go HERE.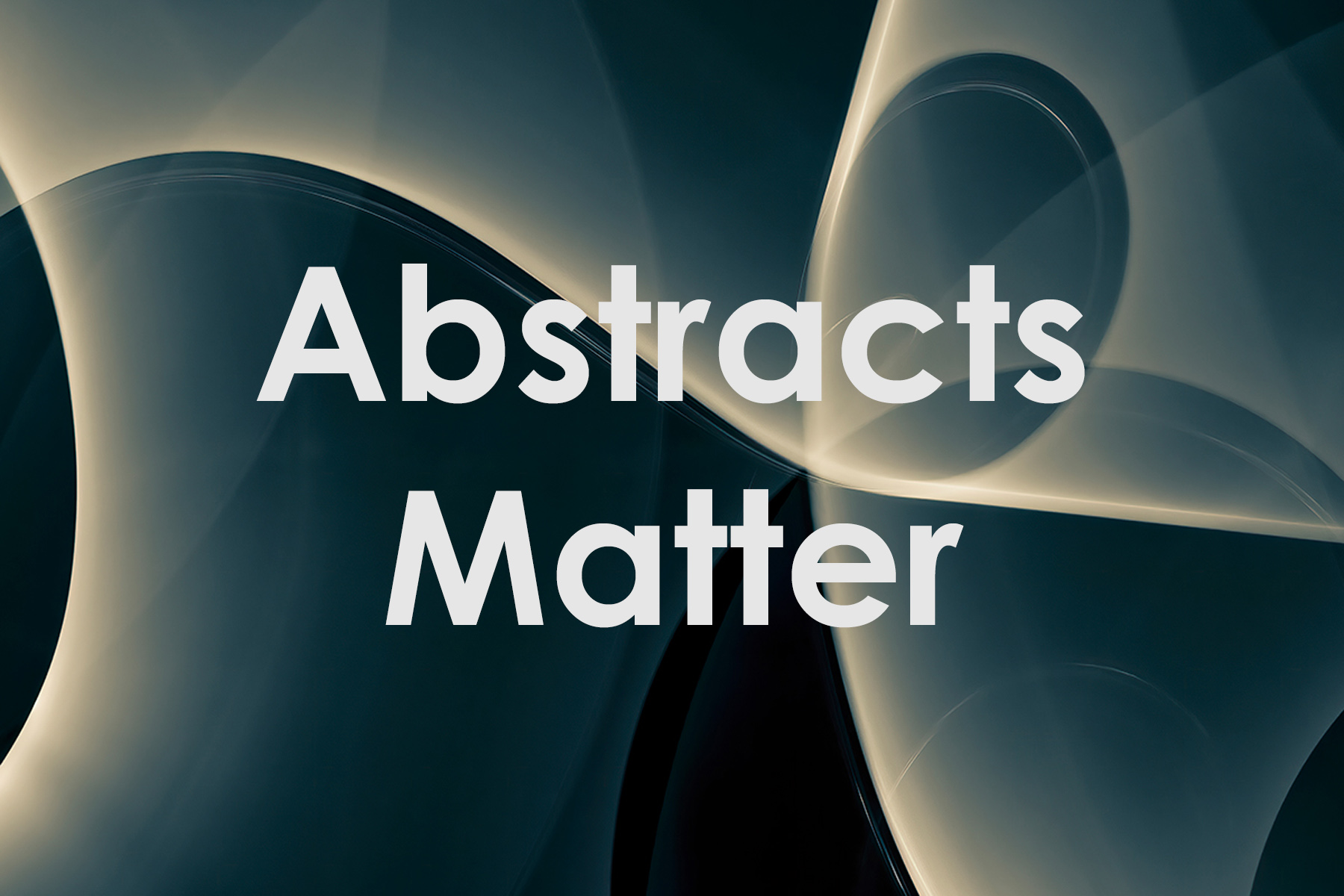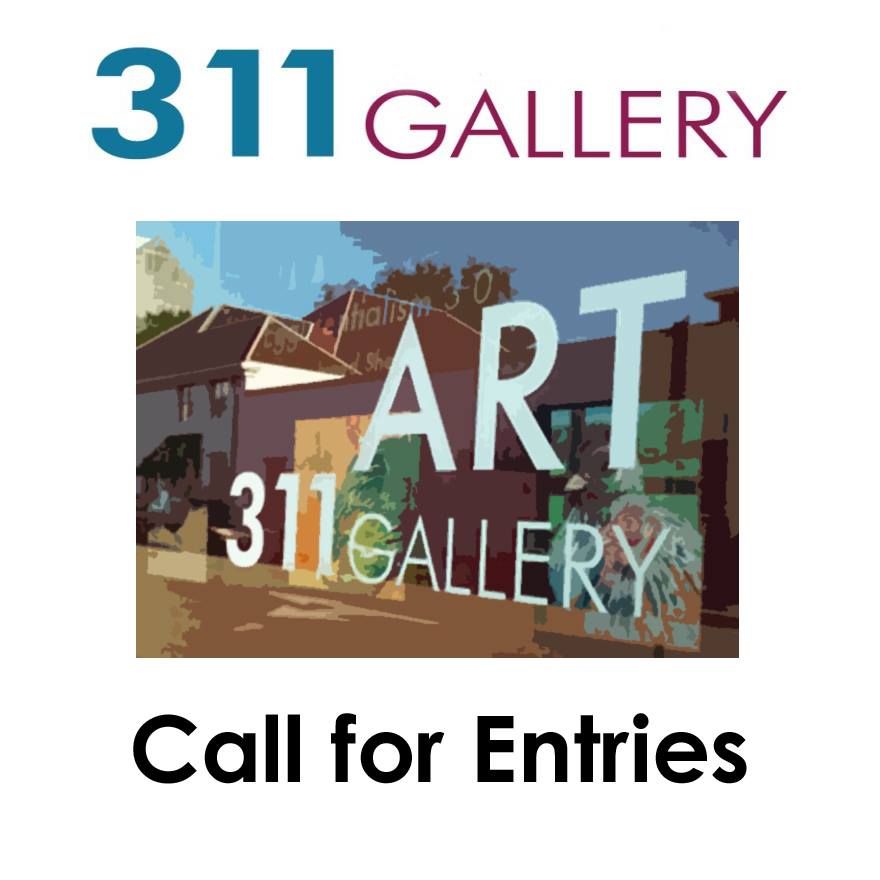 CVA's Art Classes
Sign up your child now for Watercolor, grades- 2-5, Saturday February 8th, 10:00 am to 11:15 am at Hocutt Ellington Library. FREE! Spaces limited. Call the library at (919) 553-5542 to reserve your child's spot. Presented by Clayton Visual Arts.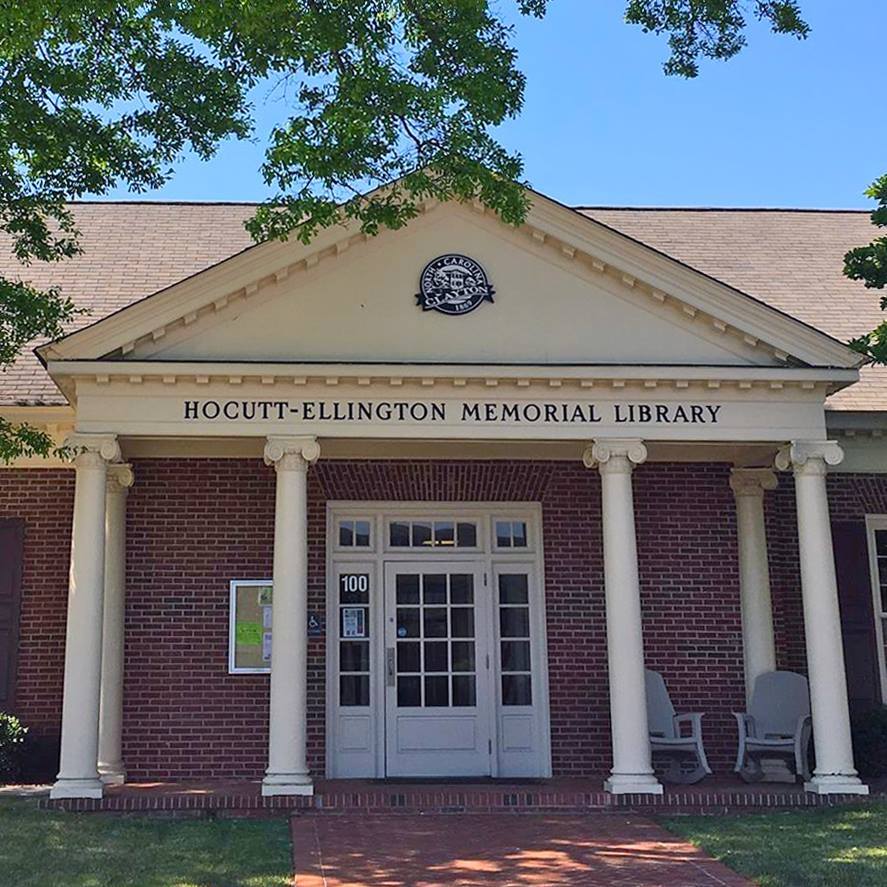 Enjoy artwork by Cathy Mendola
Cathy Mendola's unique fiber art will be on display at Revival 1869 through the month of January. Revival is located at 222 E Main St, Clayton. See more of Mendola's work at her Facebook page, Cathy S. Mendola Jewelry & Fiber Art.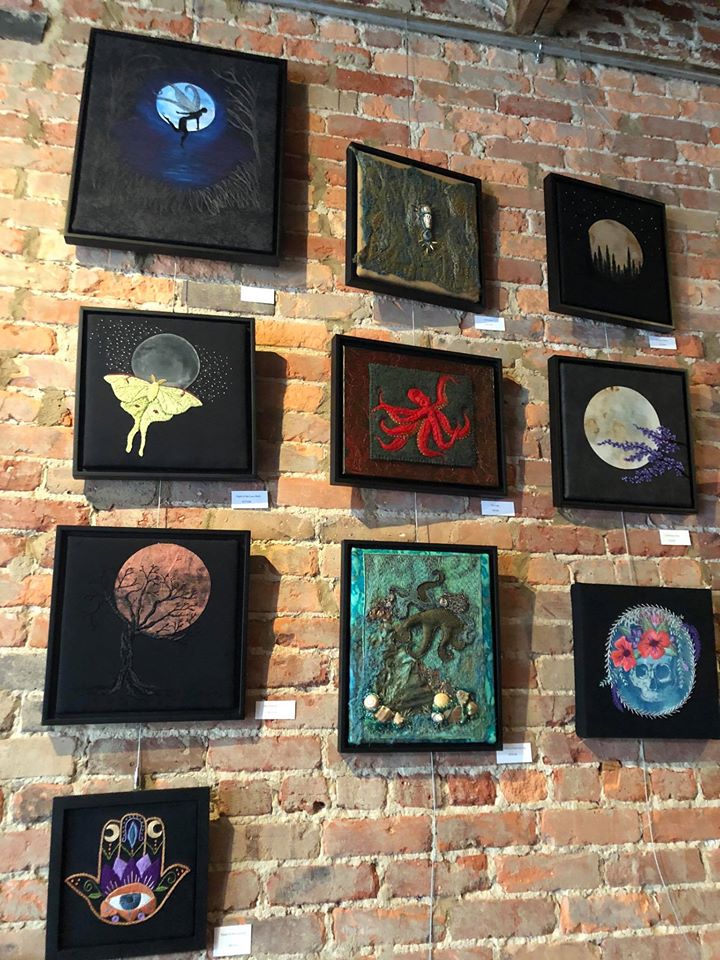 Exhibit your artwork through Town of Cary
Town of Cary is now accepting applications for exhibitions in late 2020-2021 solo and group art exhibition opportunities at six Town venues: Cary Arts Center, Page-Walker Arts & History Center, Cary Senior Center, Herb Young Community Center, Bond Park Community Center, and Cary Town Hall. Artists working in any medium are invited to submit an application.
Application deadlines are August 1st and February 1st. EXHIBITION APPLICATION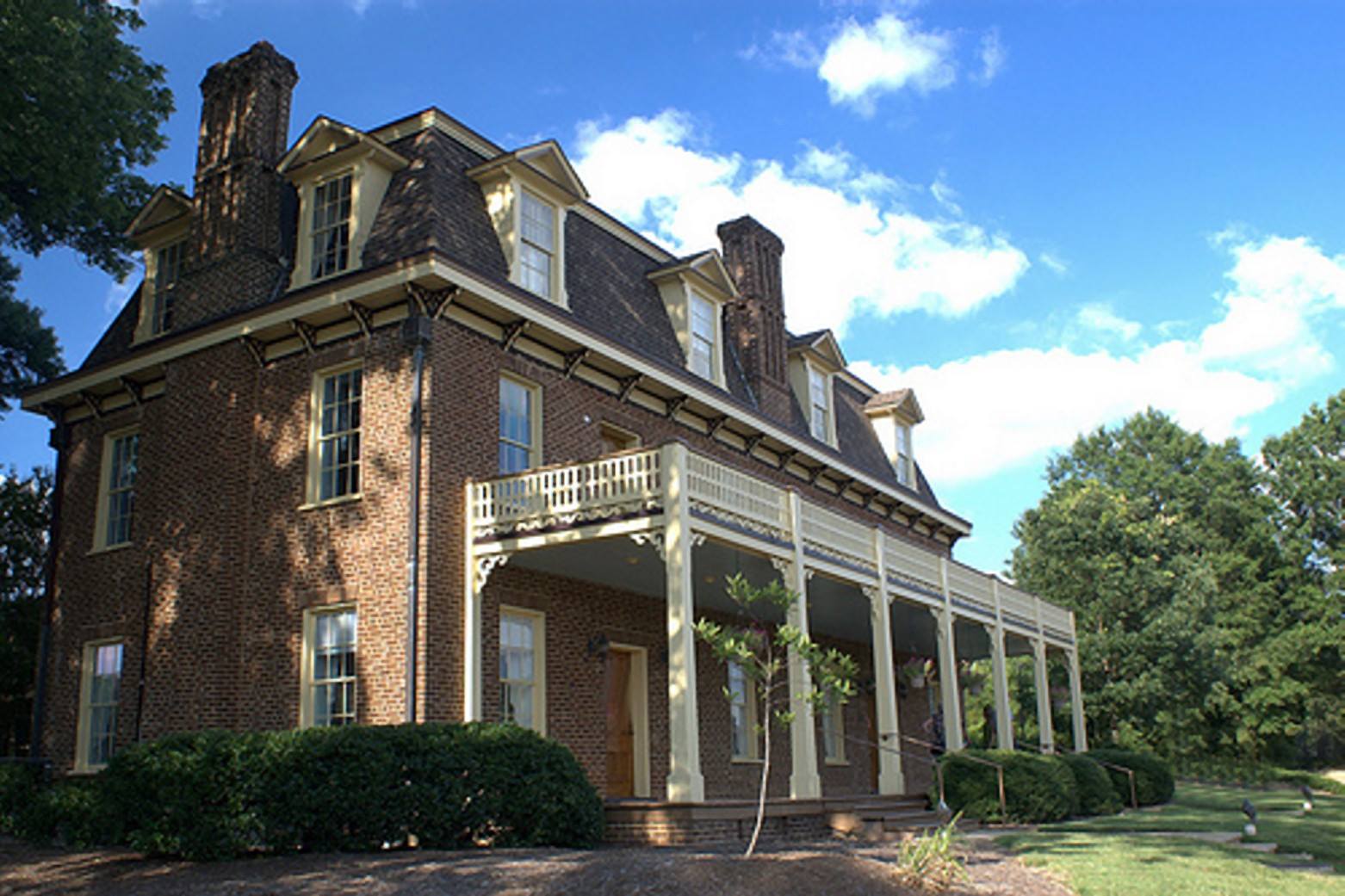 Enjoy artwork by Cheryl McCardle at Skylines
Cheryl McCardle's textural abstract paintings are on display at Skylines Cafe.  Visit Cheryl's website: cherylmccarleart  Skylines is located at 8878 U.S. 70 Business Hwy W #100.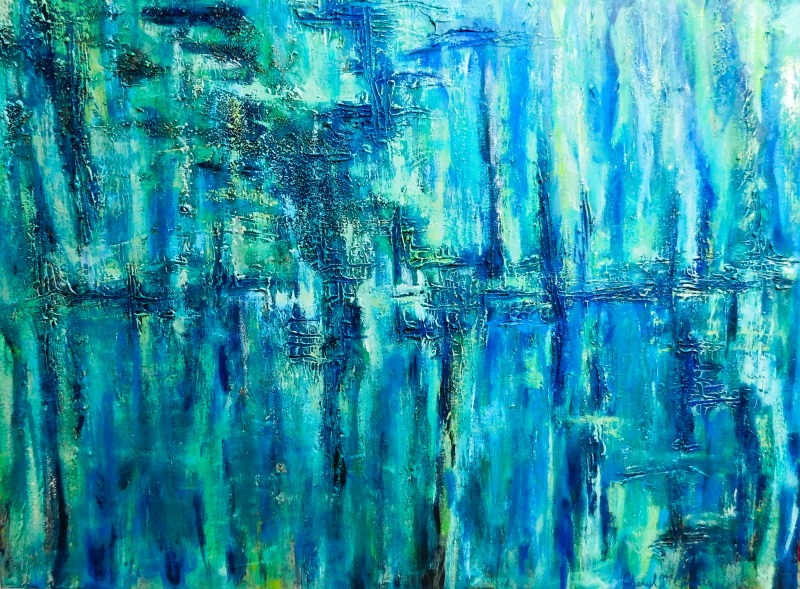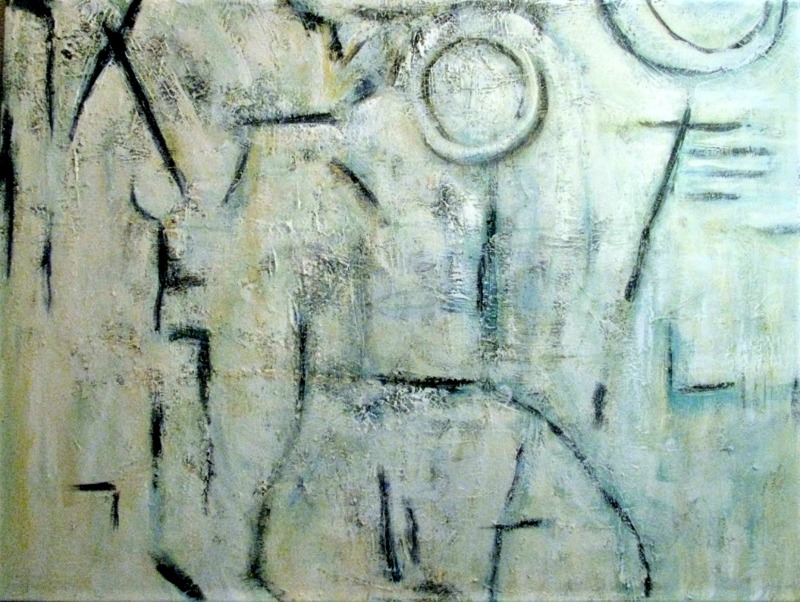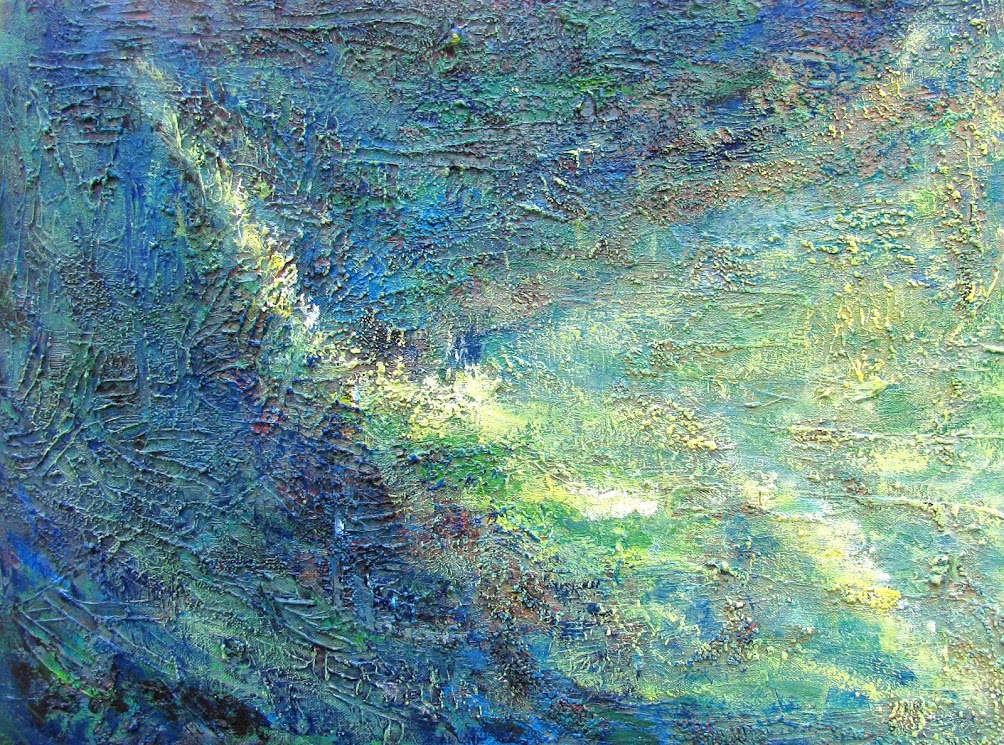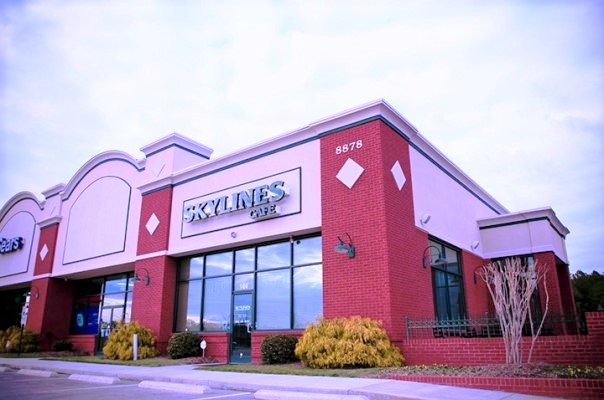 FineArtViews blog by Clint Watson
Mastery Requires Daily Practice
By Clint Watson
Image 3392262
In creative endeavors, continuous practice and improvement is essential to growth, particularly if you're looking for rapid growth.
The late Robert Genn of The Painter's Keys once wrote, "We're all familiar with the problems associated with Sunday Painters. Cranking up the old machine once a week may be okay in the vintage car hobby–but it's bad news in the creativity game. The steady worker who applies his craft daily is more likely to make creative gains than an intermittent one."
If this "law" of creativity weren't true we could all just recline by the pool for four days a week and go to work on Friday and complete our responsibilities with a tremendous blast of productivity. But life doesn't work that way and trying to work against the natural law of creativity would make as much sense as passing a resolution to skip winter. While we're at it, why don't we just make life easier for all those scientists and just round off pi to the next whole number?
Unfortunately, practicing our craft daily can be quite a challenge. Real life intervenes for so many of us. I think, for those who are serious about making strides in their art (which probably includes everyone reading this newsletter), the old adage is true, "Practice makes perfect." The good news is that a little bit of practice will go a long way. If you're currently a weekend warrior, find ways to hone your craft at least a little bit during the week. Perhaps it's just a sketch pad during your lunch hour…perhaps just a 30 minute study. Creativity begets more creativity so it's critical to maximize the number of times your mind gets in the "zone."
In painting, experience can be looked upon as a function of the number of paintings an artist has created. In effect, the more paintings you've done, the more experienced you are. Quality is born from quantity.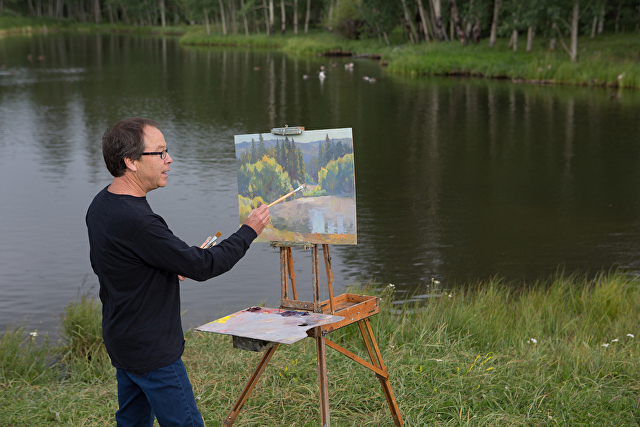 In the book, Art and Fear, Ted Orland relates the following story:
The ceramics teacher announced on opening day that he was dividing the class into two groups. All those on the left side of the studio, he said, would be graded solely on the quantity of work they produced, all those on the right solely on its quality. His procedure was simple: on the final day of class he would bring in his bathroom scales and weigh the work of the "quantity" group: fifty pound of pots rated an "A", forty pounds a "B", and so on. Those being graded on "quality", however, needed to produce only one pot – albeit a perfect one – to get an "A".
Well, came grading time and a curious fact emerged: the works of highest quality were all produced by the group being graded for quantity. It seems that while the "quantity" group was busily churning out piles of work – and learning from their mistakes – the "quality" group had sat theorizing about perfection, and in the end had little more to show for their efforts than grandiose theories and a pile of dead clay.
A way to achieve quantity, while working around time constraints, is to work small. Kevin Macpherson recommends working small as a way to gain experience rapidly. In his book, Fill Your Oil Paintings with Light and Color, he wrote "When you step up to a small canvas to try something new every day rather than working and reworking a large painting for weeks, you see progress. You learn to master techniques such as brushwork and texture, which boosts your confidence. Painting on a small scale also forces you to ignore inconsequential details and look for larger shapes, broader color relationships and overall composition. It gives you the ability to look at a scene as a whole." He recommends committing to paint 100 small paintings as a means to rapid growth.
When you get in the creative "zone" more often, you strengthen the neural pathways that allow you to be creative, thus making it easier to be even MORE creative. It's sort of like developing a habit to be creative.
Nietzsche identified two different kinds of knowledge. On the one hand you have the things you know from personal experiences and from personal observation, which he called "erfahrung." There are also the abstractions you think you know – the kinds of things that you read about in art books and from viewing the works of others – which he called "wissen."
Although wissen teaches us ideas in the intellectual realm, experience based knowledge; erfahrung catapults us up the growth curve so much faster. Trying to become a better painter through wissen alone would be like spending your Sunday watching home improvement television instead of just fixing that leaking faucet.
Now that I've given you a bit of wissen on the subject, get out there and get some erfahrung!
Sincerely,
Clint Watson
BoldBrush/FASO Founder, Art Fanatic
PS – "No one can draw more out of things, books included, than he already knows. A man has no ears for that to which experience has given him no access." (Friedrich Nietzsche)
PPS – Kevin Macpherson took the recommendation in his book to commit to 100 small paintings even further for himself. He committed to paint the pond near his home 365 times. Once for every date of the year. The photo with this post is Kevin painting his beloved pond. You can learn more about the Reflections on a Pond project and see the paintings at reflectionsonapond.com.