A LETTER FROM THE PRESIDENT
---
GREETINGS FELLOW ARTISTS AND ART LOVERS!!
Rain, rain go away!!!
Despite the few moments of downpours, the Mondo Roots Festival was amazing!! According to some, the downpours made the festival!
A special thank you to the Earth Plow Productions team for all of your hard work to help CVA put on this signature event!!
Be sure to drop by The Clayton Center this month to see some amazing artwork by Jill Hunt (hand painted silk) and Ryan Fox (water-colored photographs).
As always, if you are not already a member of Clayton Visual Arts, I encourage you to join and help us with our mission! – "Bringing Art to Clayton"
–Princess Hester
Deadline July 20th, National Juried Show at  311 Gallery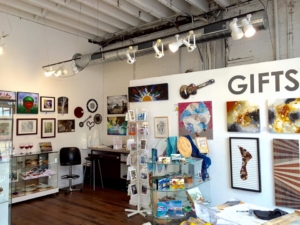 311 Gallery's Landscapes & Seascapes Juried Show is accepting both 2D and 3D art entries. Fee to enter is $30. Enter through CaFE (callforentry.org). Accepted artwork will be on display for the month of September.
Entry now begins in July
.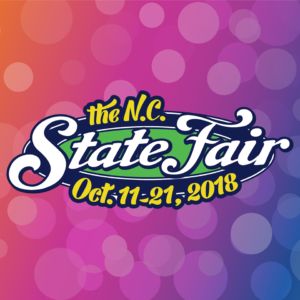 Due to a marked increase in entries over the past few years, the 2018 North Carolina State Faire will begin accepting registration for art entries on July 1st. Go to their website ncstatefair.org on or after July 1st to learn more.
Medrith Nuttle paintings
Medrith Nuttle's acrylic impressionist paintings are on display at Smithfield-Selma Chamber of Commerce through the end of July. The Chamber/Visitor's Center is located at 1115 Outlet Center Dr, Smithfield, NC and is open Monday through Friday 8-5 pm.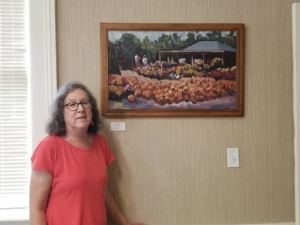 Donleycott at Clayton Steakhouse
See Catherine Donleycott's artwork at Clayton Steakhouse. Follow Catherine on Instagram.
38th Annual Moore County Fine Arts Festival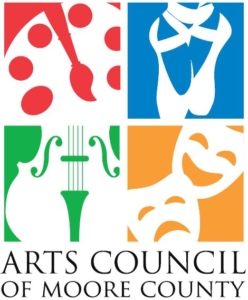 Artists may enter 2 pieces of art (2D or 3D). Artists deliver their artwork in July, with reception and awards in August. In addition to the usual awards, this event features a LOT of purchase awards. Artists register upon delivery to the Campbell House Gallery in Southern Pines. Find the application and guidelines here.