Meet the Artist
 November Artist
  Kelly Sutton
 medium: Batik Watercolor
Artist Bio:
Kelly Sutton is first and foremost a wife and co-owner of Eddie Sutton Construction Co., Inc. with her husband, Eddie Sutton.
She has an associate's degree in Commercial Art and Advertising Design. Her art is in private collections up and down the east coast.
Kelly and her husband of 38 years reside on Holts Lake in Smithfield, NC. She works in several mediums but currently is doing a batik process on rice paper with watercolors.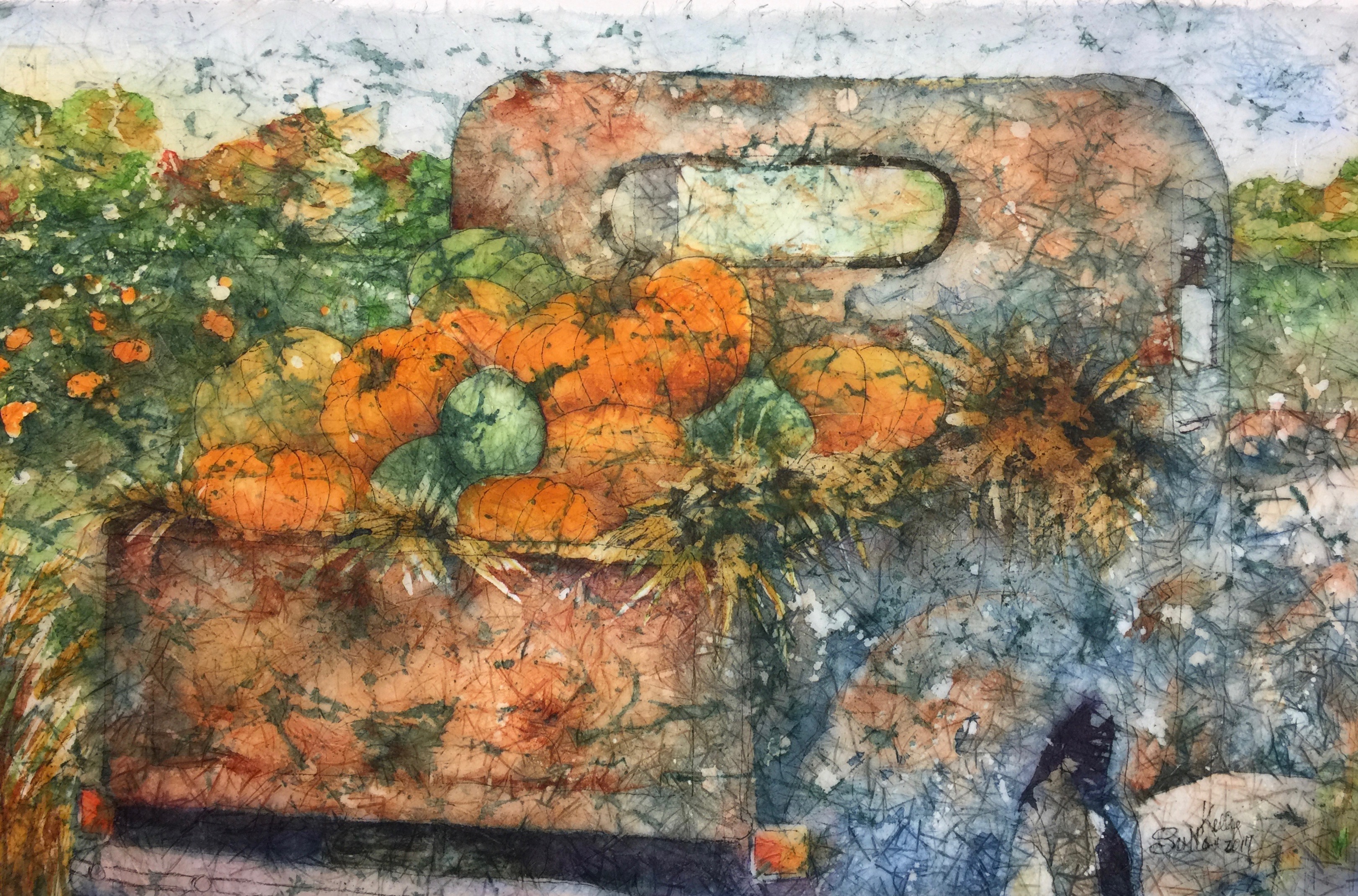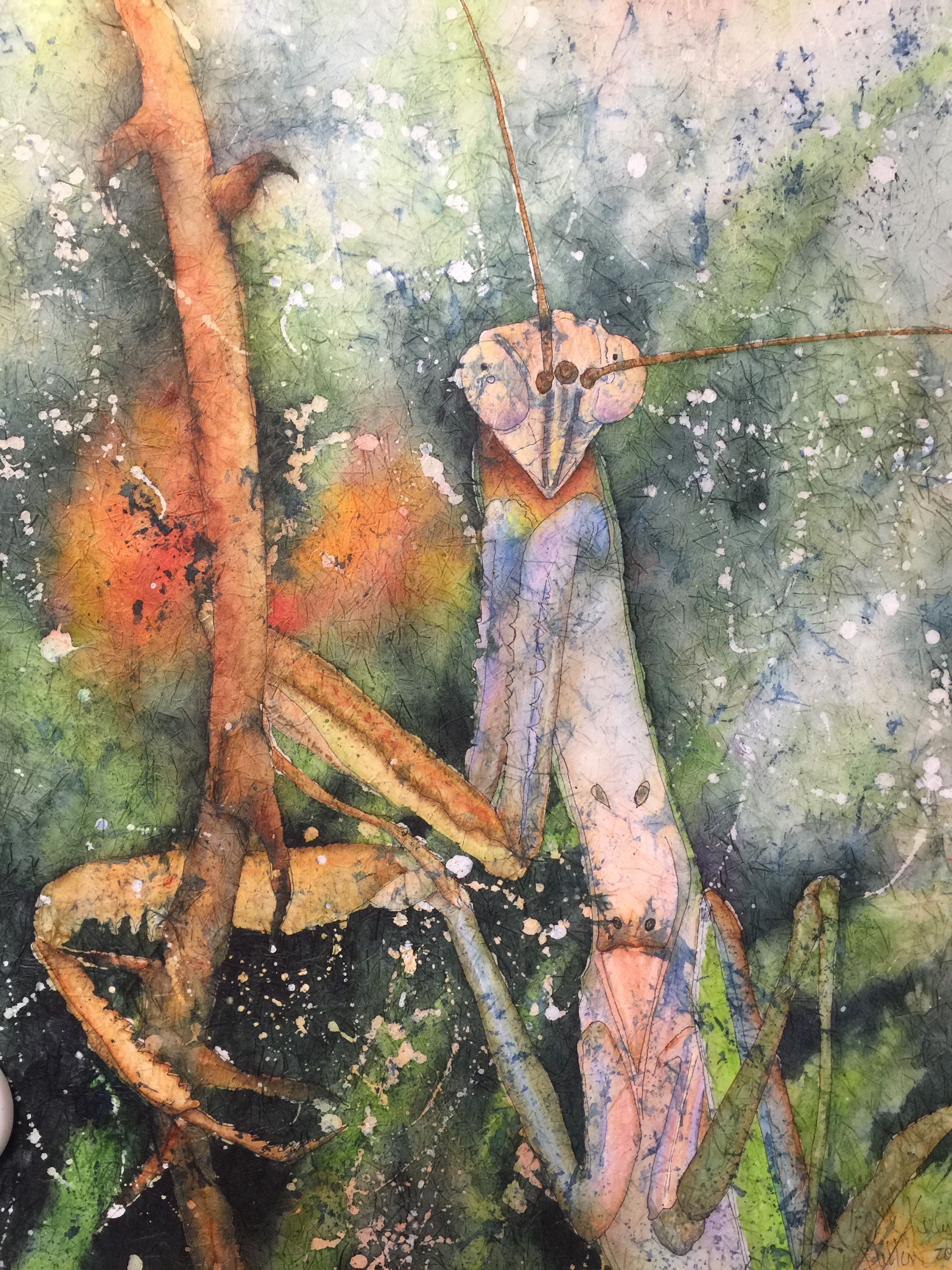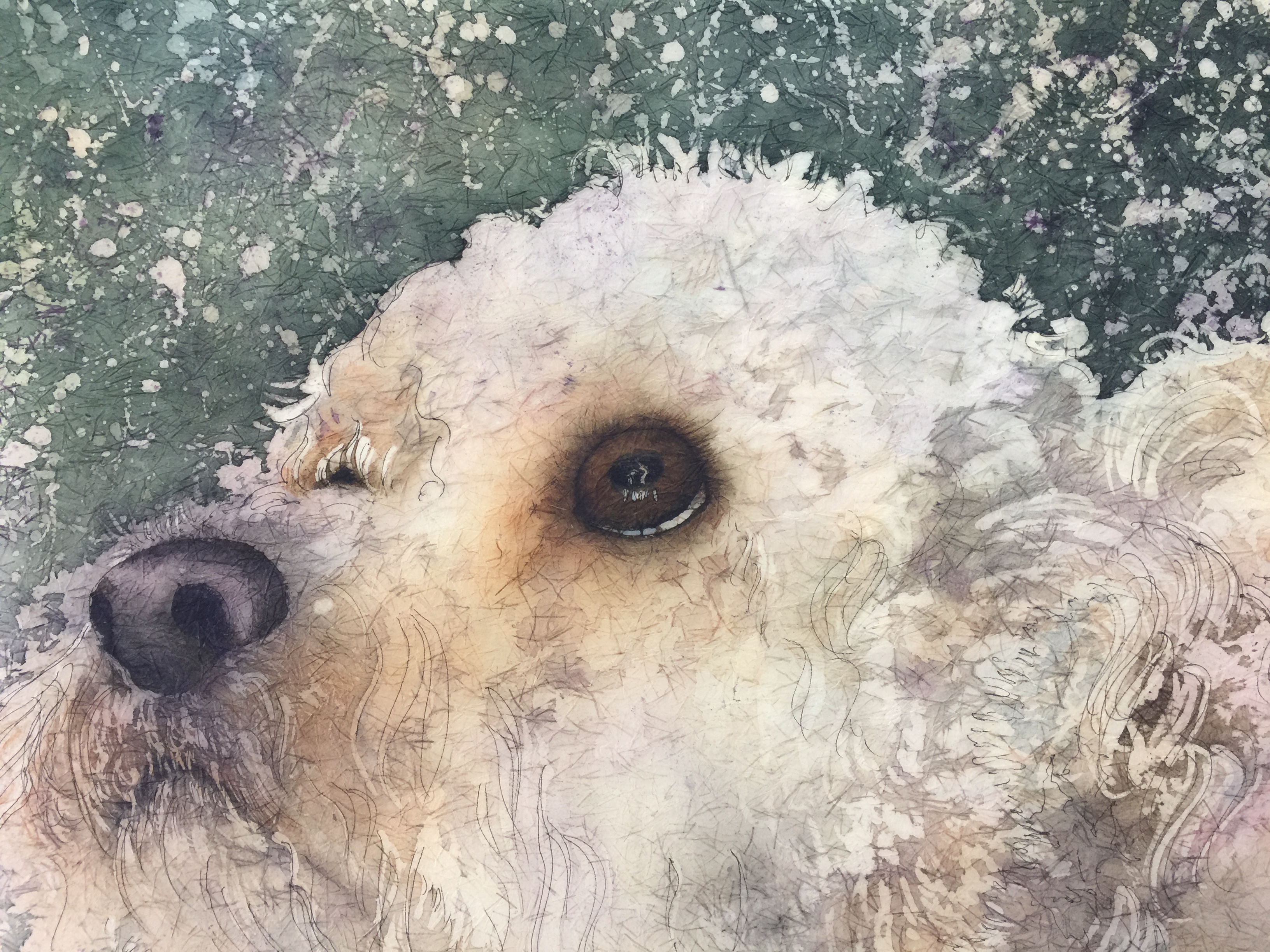 Artist's Statement:
"My yard from sun up till sun down is my biggest inspiration. We as humans take life and nature for granted never taking a moment to notice what is happening around you. Watching creatures roam and fly around the yard and how they co-exist with each other is an amazing process. Then when you add to this an explosion of color and textures, this all makes my journey with art an incredible ride. My wish is that when someone is looking at a piece of my art they will experience the joy I feel working with color and nature."            —Kelly Sutton
Phone: 919-934-6978
Email: eyesofcolor@centurylink.net