A LETTER FROM THE PRESIDENT
---
GREETINGS FELLOW ARTISTS AND ART LOVERS!!
We are getting closer to some exciting exhibits as we inch into spring. Be sure to stop by The Clayton Center to check out the March exhibit with Jackie Balog; colored pencil & watercolor, and Amy Devereaux; mixed media. Both exhibits are exceptional!!
As always, if you are not already a member of Clayton Visual Arts, I encourage you to join and help us with our mission! – "Bringing Art to Clayton"
In celebration of Clayton's 150th anniversary 
 Artists of all 2-D painting and drawing media are invited to enter this year's Paint the Town competition. Coinciding with Clayton's sesquicentennial, artists may enter up to three works of art for one low entry fee. This year's theme is
Clayton: Past & Present. 
Artists are welcome to use historic photos of Clayton for inspiration and reference. However, photography entries must wait until next year's
Capture the Town
photography competition. Deadline to enter is April 26th. Prospectus and on-line entry found at CVA's website:
claytonvisualarts.org
.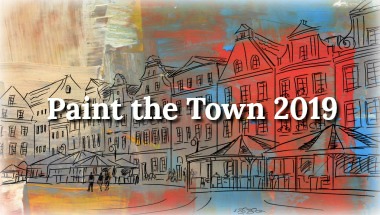 Artists' Overflow fundraiser
March 23rd – 10 to 1. CVA will have a booth selling "Artists' Overflow" as a fundraiser for the non-profit, offering paintings, photos and handcrafted jewelry and other objects for $5 to $15. Also offering activities including paper craft, watercolor painting and weaving for children of all ages. Contact Bronwen Fullington (bronwen.fullington@gmail.com) for art donations or to volunteer.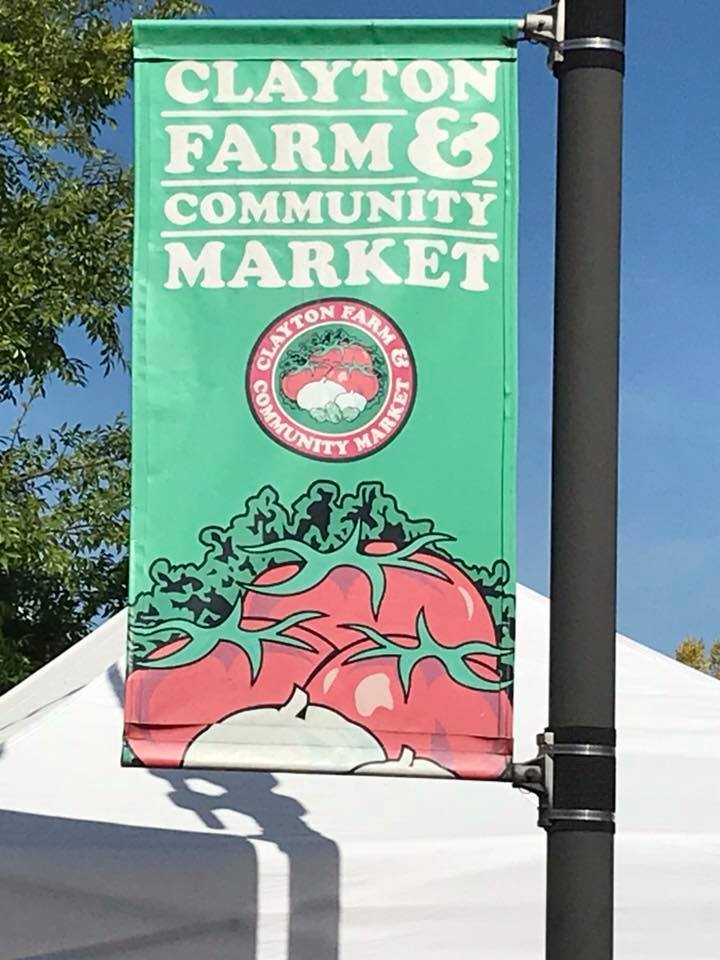 Art booths and demonstrations
On April 13th, the Clayton Farm & Community Market will be open until 3pm. Town merchants will be having a sidewalk sale on this day. Plans are still under way to Clayton Visual Arts' participation in this event. Please contact Bronwen Fullington (bronwen.fullington@gmail.com) or another CVA board member with ideas or to volunteer for this event.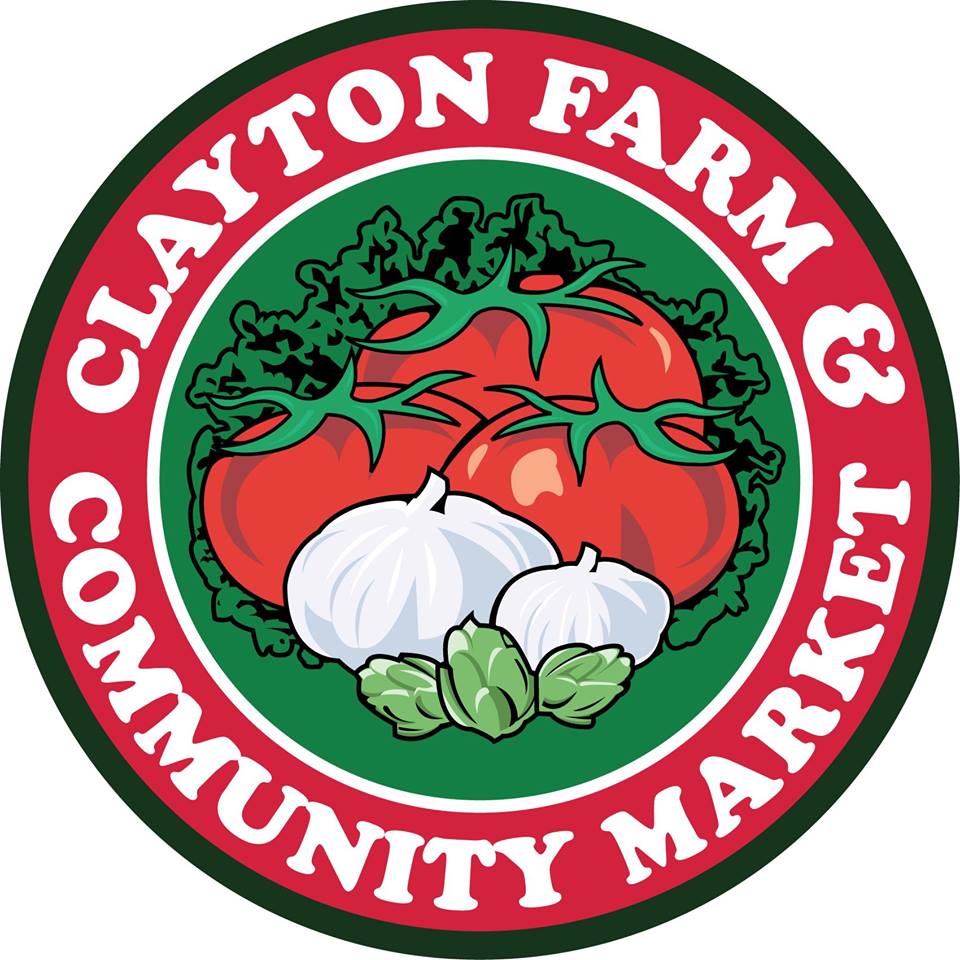 Oil Paintings by Joy Lester
Enjoy the stylistic abstract oil paintings by Joy Lester at Skylines Cafe through mid-April.
Skylines
is located at 8878 US 70 Business Highway, Suite 100, Clayton NC.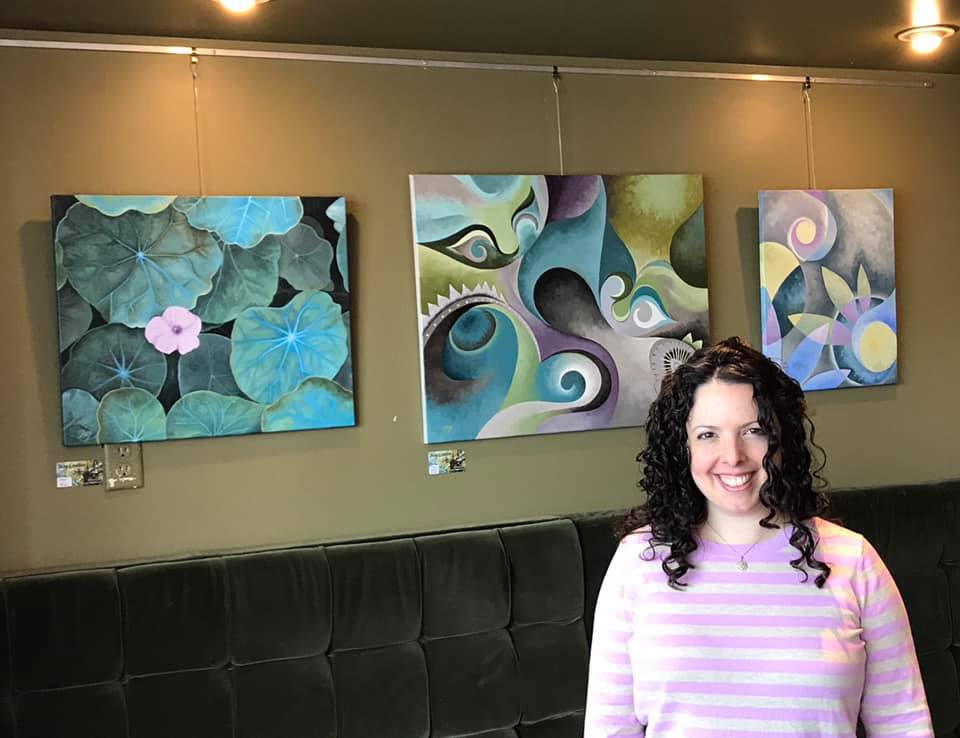 Paintings by David Lennon
Enjoy David Lennon's landscape paintings while dining at Clayton Steakhouse. Don't be surprised if you see some familiar local scenes.
Clayton Steakhouse
is located at 307 E Main St, Clayton NC. Artists interested in displaying their artwork at Clayton Steakhouse may contact Amy Beshgetoorian at amytbesh@gmail.com