Meet the Artist
February Artist
  Michael Todd Morrison
 medium: abstract acrylics
Artist Bio:
Born and raised in Southeast Texas, Michael has been painting for more than thirty-eight years. he now resides in the Raleigh area and works in acrylic works of art, photography, and other media, with an emphasis on landscapes and abstracts.
His works have been showing in galleries in USDA Gallery in Washington, D.C. and other areas of the United States and abroad, including Italy, and the US Virgin Islands. Michael has a gallery at Northgate Mall, Durham, NC right by the food court with a seating area for viewing.
Michael grew up near the ocean and has a passion for vivid colors with different works of art. Highly educated and world traveler, Michael uses his talents through his worldly experiences to drive the creativity of his works.
Michael contributes a portion of his artwork and proceeds from sales to several foundations including Todd Rundgren's Spirit of Harmony. Michael is a board member of Clayton Visual Arts.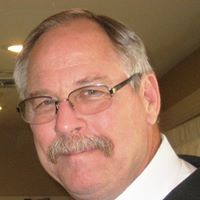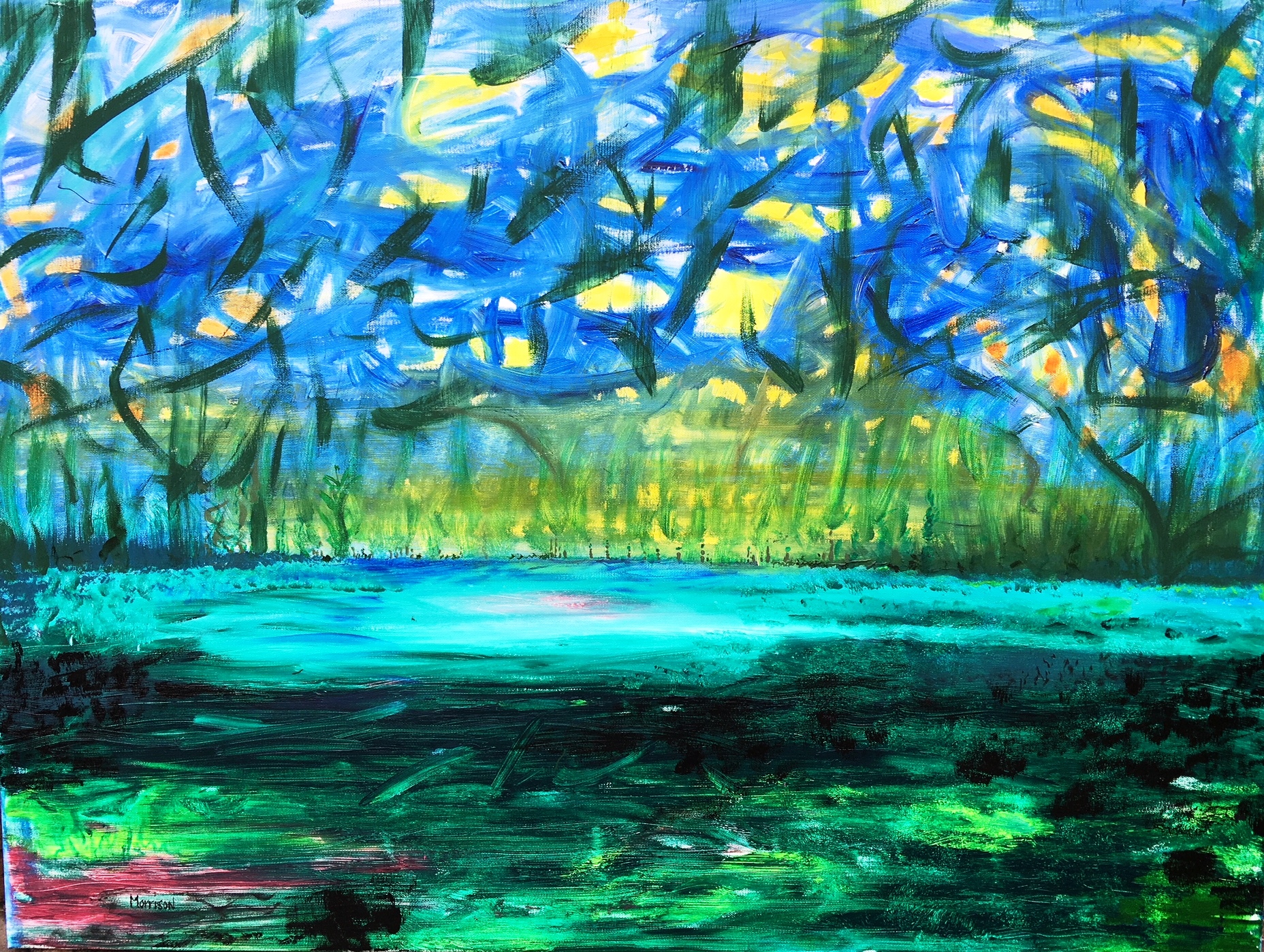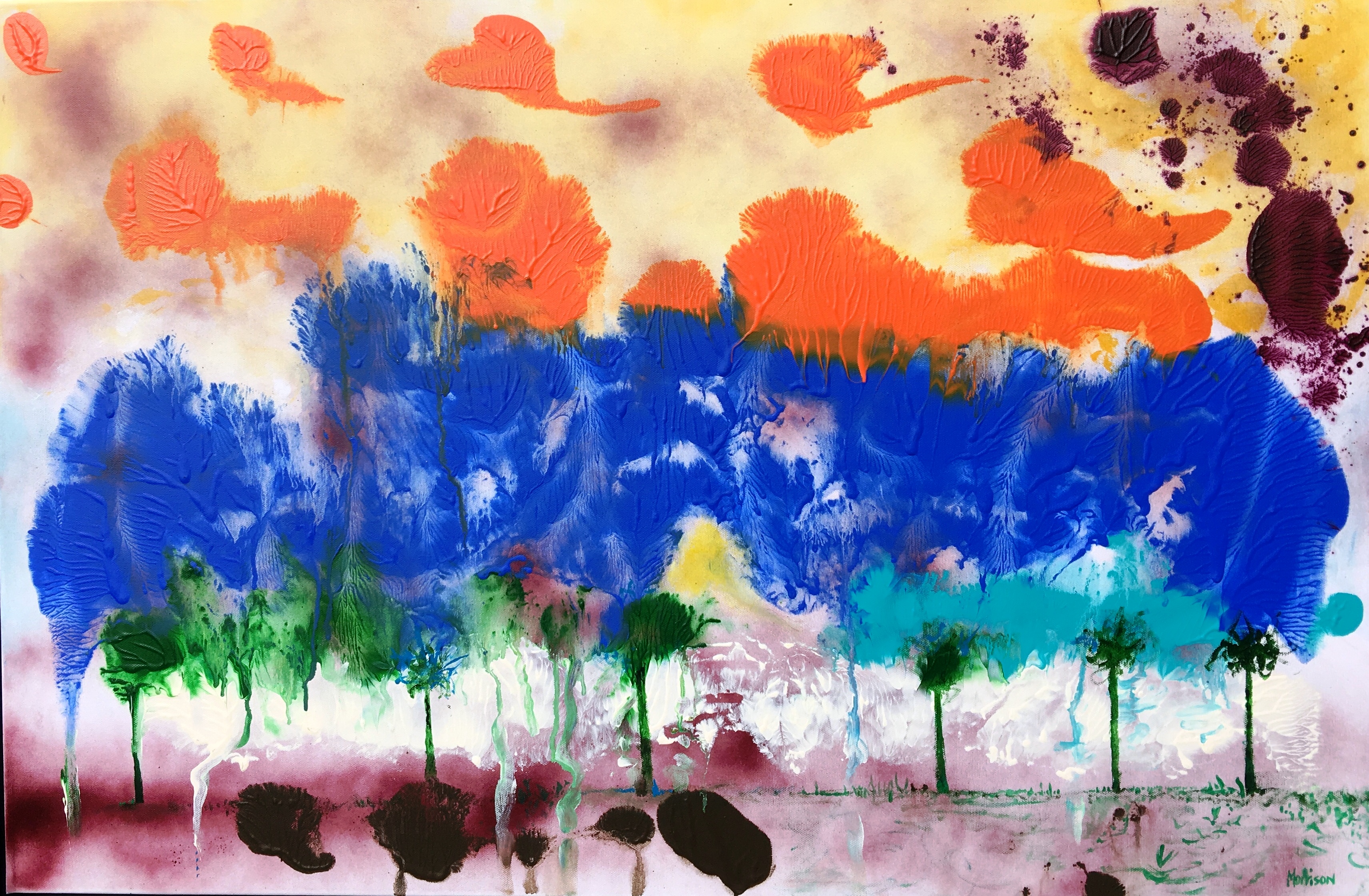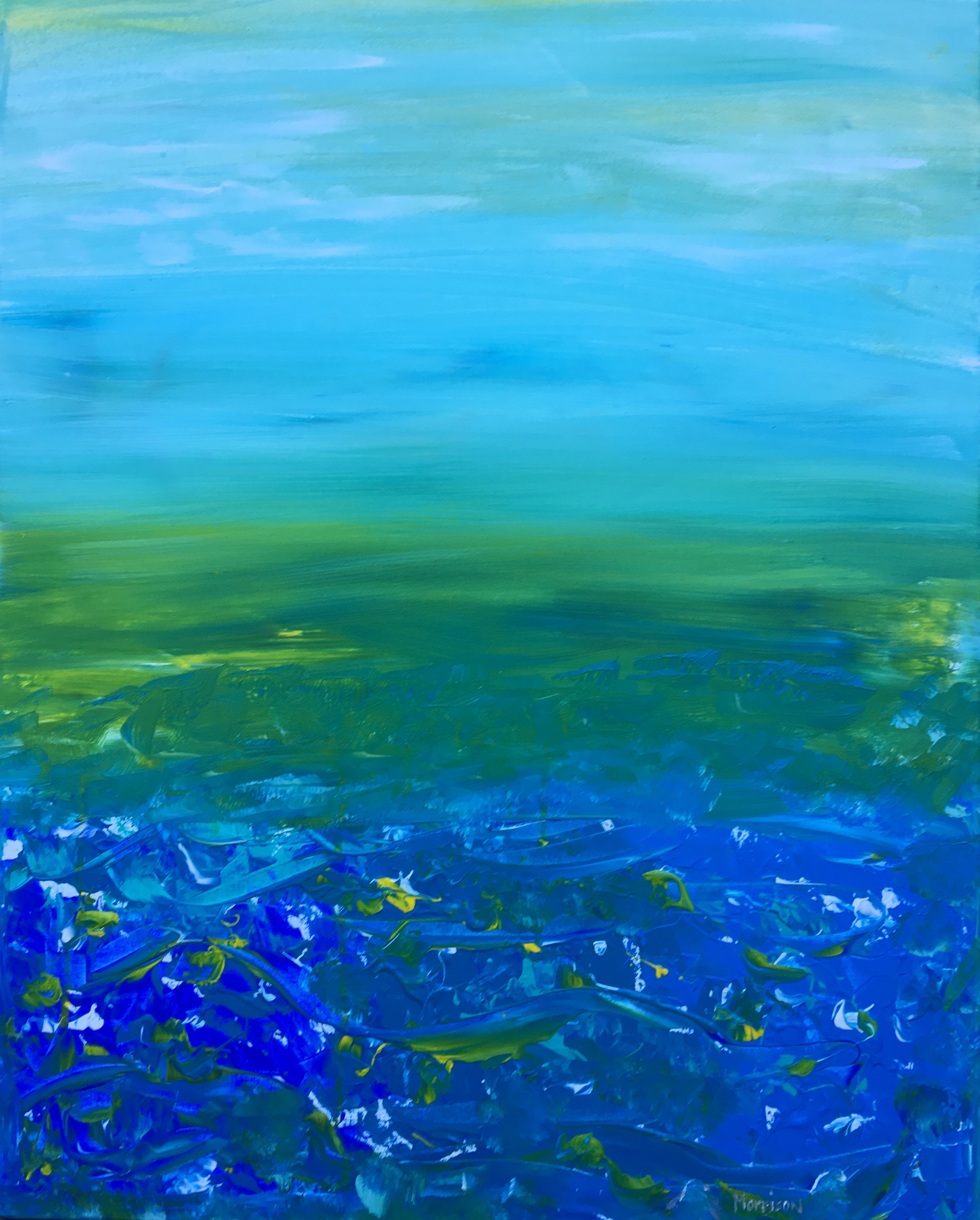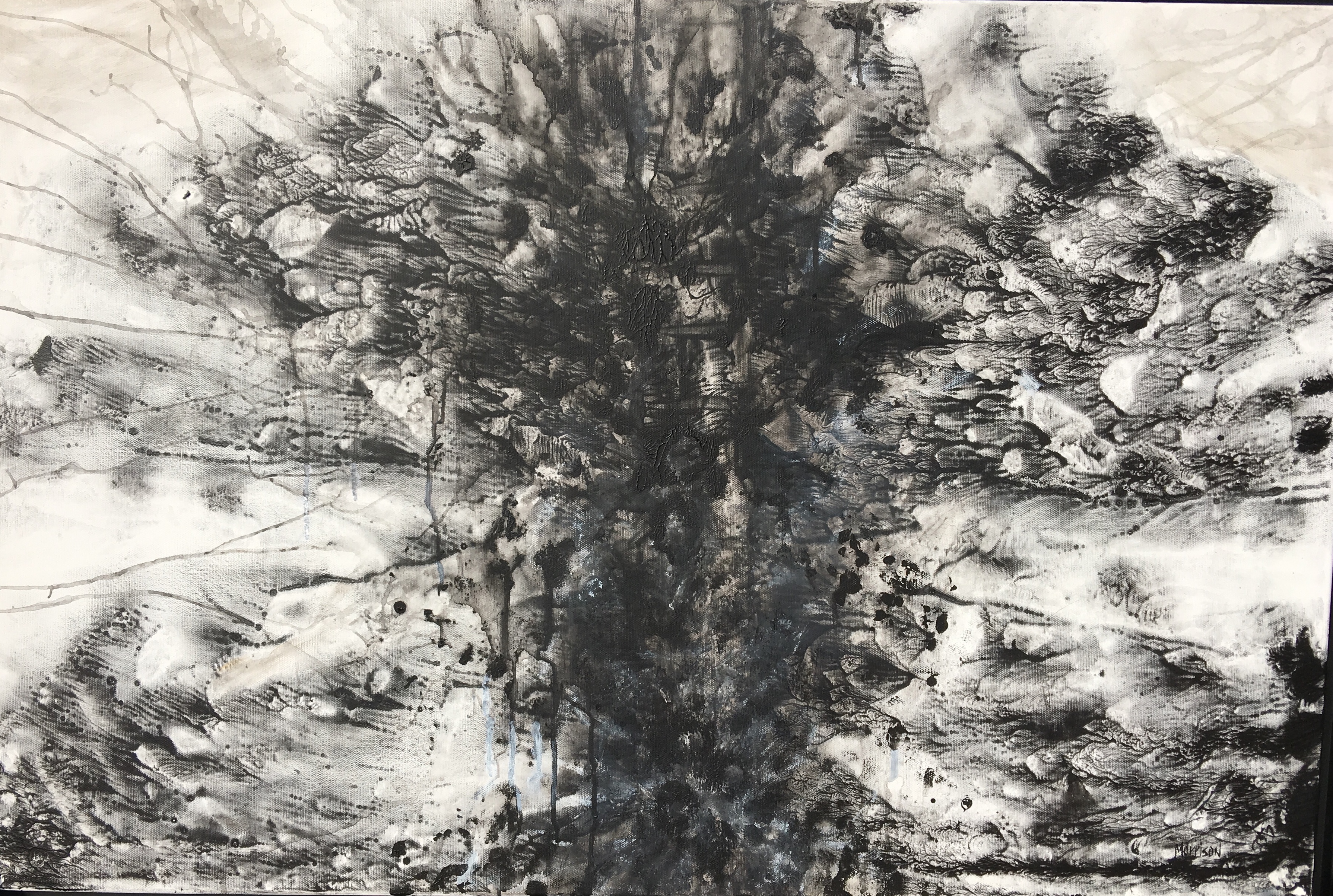 Artist's Statement:
"I started in my teens helping my dad build objects, structures, and even carved out a canoe from a big tree. My mother loved flowers, and I got involved in art and nature at an early age.
"My paintings reflect my passion for love, horticulture, which focus on landscapes and abstract paintings. I work mostly with acrylics and also work in other media including watercolor, wood, natural objects, which continue to expand my horizon in the art world.
"A self-taught painter, I am immersed in several projects at the same time, and take my time to ensure a truly wonderful creation. Some paintings take months, while others take years to finalize to my desires.
"Continue my work in philanthropy, with the desire to promote the welfare of others, donation of money to good causes, spreading social conscience through volunteering and promoting love and public-spiritedness."
Facebook: Michael Morrison Art
Website: michaelmorrisonart.com