A LETTER FROM THE PRESIDENT
---
GREETINGS FELLOW ARTISTS AND ART LOVERS!!
Join us these next few months as we usher in the seasons with our regular Artists' Receptions, Theme Show Exhibit (December) and our next big event…CVA's 7th Annual Christmas Tour….click away to find out more information about all of our fall/winter community art offerings.
As always, if you are not already a member of Clayton Visual Arts, I encourage you to join and help us with our mission! – "Bringing Art to Clayton"
–Princess Hester
7th Annual Christmas in Clayton Art & Home Tour
Mark your calendar for this year's Christmas in Clayton Art & Home Tour, held in Downtown Clayton on Sunday, December 2nd from 3:00 pm — 6:00 pm. Tour TEN Historic homes and locations and meet local artists selling fine art gifts for everyone on your list. Be inspired by these beautifully decorated homes. Tickets are $10 and proceeds benefit local public school art projects through the Dorothy Demboski Teachers' Assistance Grants.
Follow this event on Facebook for current information.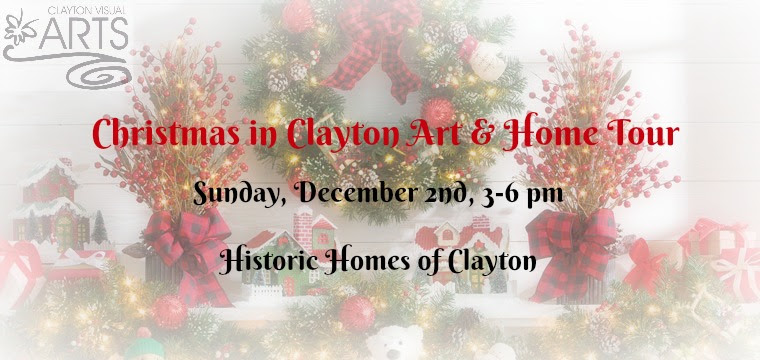 Display your artwork in December Exhibit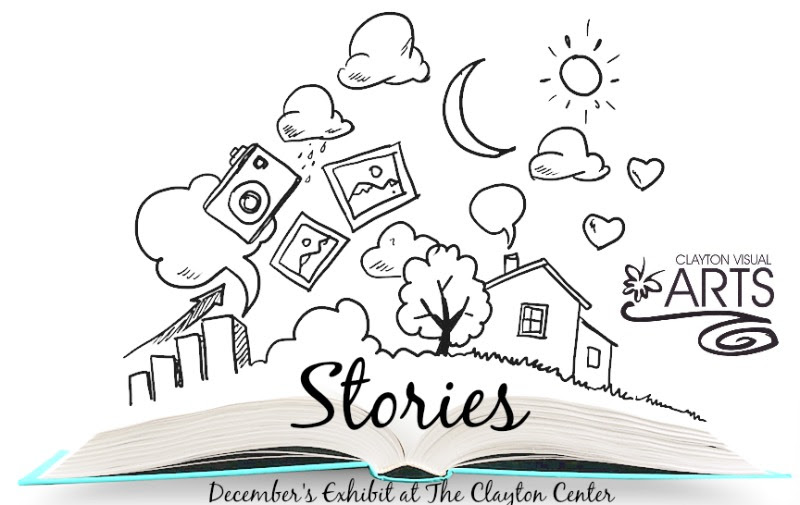 December's themed show at The Clayton Center is called Stories. This exhibit allows artists to add a bit of narrative to their artwork, fostering a deeper connection to the viewer. Local 2-D artists are invited to enter up to two works of art for this exhibit. 1st, 2nd, and 3rd place cash prizes will be awarded. Holiday sales will be promoted and encouraged, giving all the the commission proceeds to Backpack Buddies of Clayton. Prospectus HERE.
Fuquay-Varina Winter Art Show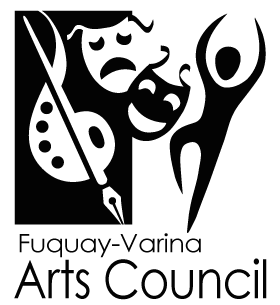 The Fuquay-Varina Arts Council is accepting applications for members to display their original artwork in the new Fuquay-Varina Arts Center Gallery. This art show will be on display through November and December 2018. This is a fabulous opportunity for local artists to display their work at the new Fuquay-Varina Arts Center! Deadline to enter is Friday, October 12th. Participants must be FV Arts Council members. Membership is $30. Learn more HERE.
Art of the Carolinas workshops and sale
Artists will not want to miss this annual event at the North Raleigh Hilton. Jerry's Artarama hosts this four-day filled with workshops and great deals on art supplies. Learn more and register for classes HERE.
Register to be part of ArtFields 2019
This event chooses 400 works of art in various media from artists residing in the Southeast. Deadline to enter is November 5th. Learn more HERE.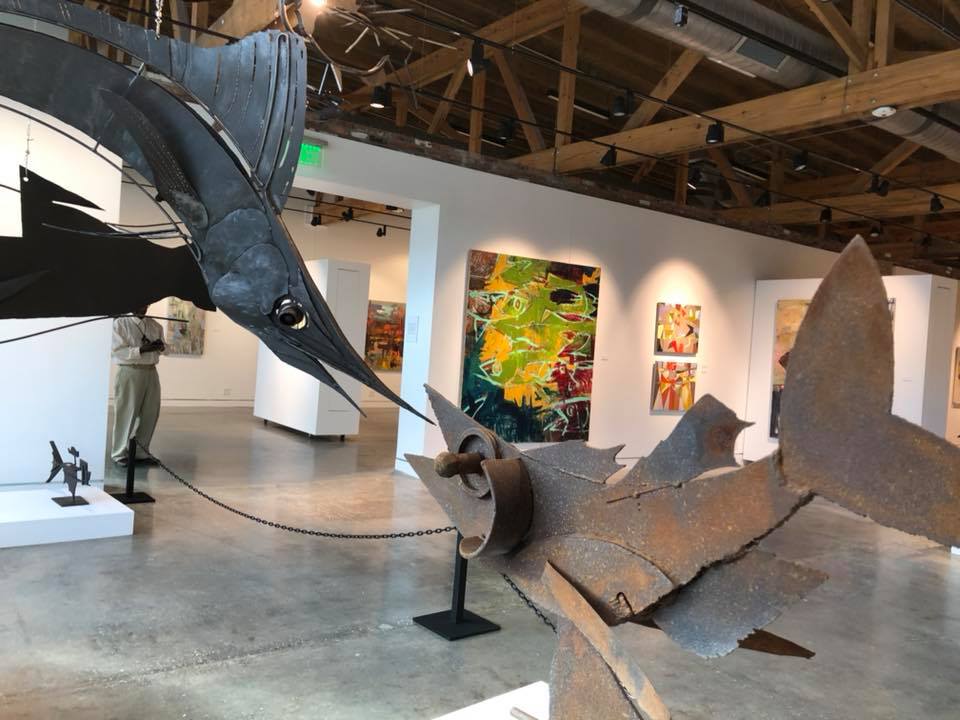 54th Annual Fine Arts Show
Artists may enter 2 works of art for this juried show. The five categories are oil/acrylics, watercolors, pastels, graphics/open mixed, and three-dimensioanl (sculpture, ceramics, fiber art, wood, glass, metal, paper, jewelry, etc.) Deadline to enter is Sunday, October 28, 2018. Show runs from November 2 through December 2nd. For prospectus, go HERE.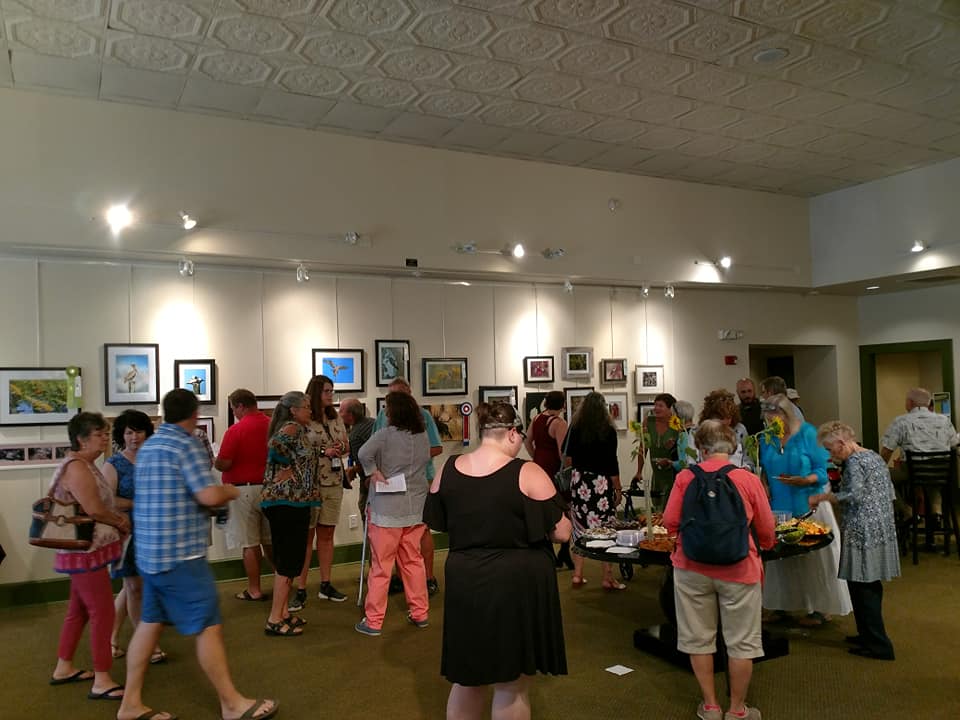 Register for this prestigious exhibit
The 2019 event will be held at CAM Raleigh. Deadline to apply is January 6, 2019. Learn more HERE.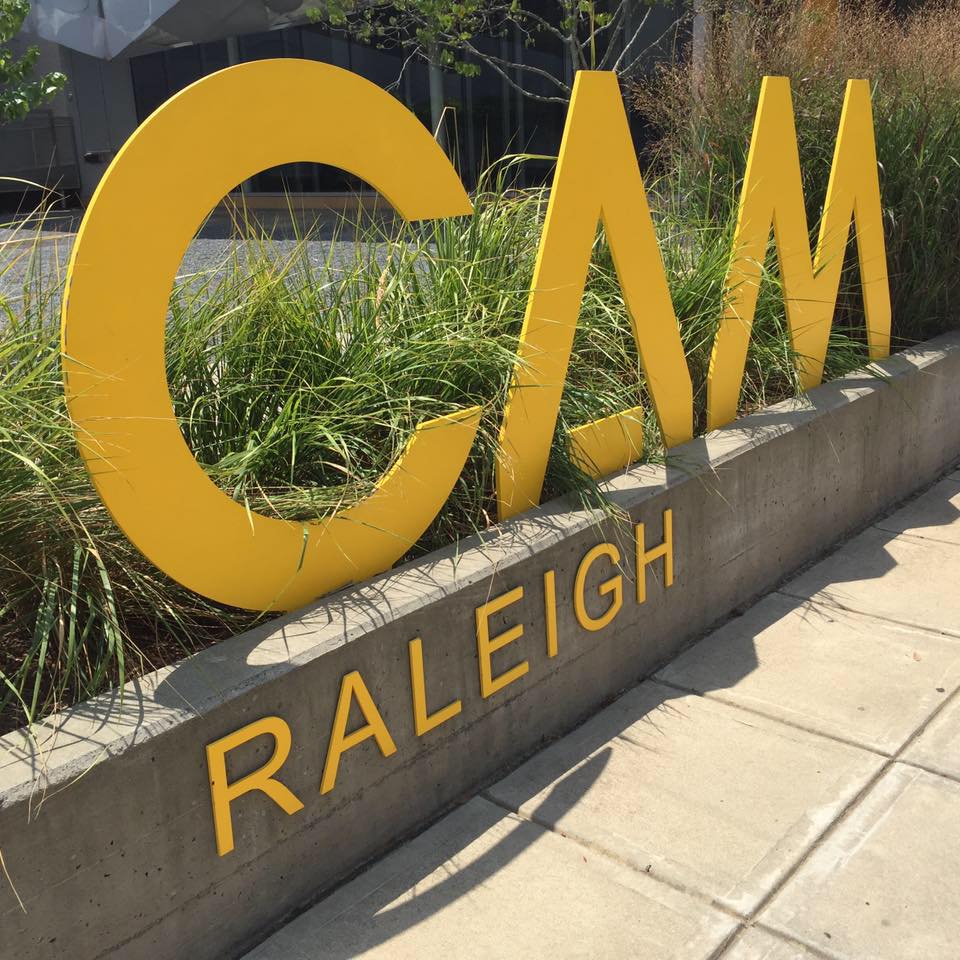 Display your artwork at Hocutt-Ellington Memorial Library
Artists are encouraged to contact Debbie Ragland in order to get on the list to display artwork at Clayton's public library. Artists may reach Ms. Ragland at (919) 553-5542 or dragland@townofclayton.org