A LETTER FROM THE PRESIDENT
---
A Message From Bronwen Fullington, President of CVA:
Fall is finally in the air, and getting out to see art is one of the joys of the season. All of October, there is a wonderful exhibit at the Clayton Center featuring two artists of great accomplishment; Jeanne George of Clayton, showing watercolors, and Henryk Fantazos of Hillsborough, presenting copperplate prints. Stop by for an art break, or treat yourself to a second look if you were at the opening on October 3. Anticipating the holidays to come, CVA is partnering with the Woman's Club to present Christmas in Clayton at Portofino on December 8. Tickets are available trough CVA members, CVA website, of the Woman's Club. Enjoy the harvest season!                                   –Bronwen
Exhibit your artwork at The Clayton Center
Artists of all 2D media are invited to apply to have their own art exhibit at The Clayton Center. Monthly shows are usually 2-artist events, but artist groups are also welcome to apply. Click HERE for prospectus and application form. Deadline to enter is October 18, 2019.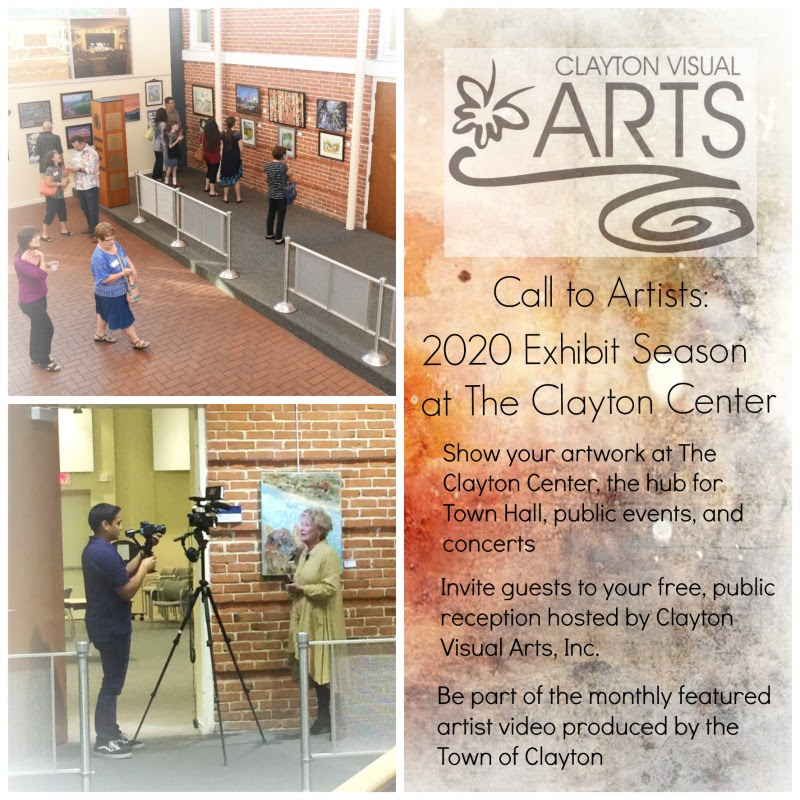 8th Annual Art & Home Tour December 8th
Mark your calendars for this year's Christmas in Clayton Art & Home Tour: Sunday December 8th, 2:00 pm to 5:00 pm at Portofino Equestrian Subdivision. CVA is partnering with the Woman's Club of Clayton for this year's event. Tickets are the same as eight years ago–only $10 per person. Funds raised are given as art supply grants to local public school art projects through the Dorothy Demboski Teacher Assistance Grants. Tickets may be purchased ONLINE or from a Woman's Club or CVA member. Be sure to "like" the Christmas in Clayton Facebook page to stay current on details as they emerge.
Small Treasures Exhibit in Southern Pines
Arts Council of Moore County is having a juried small treasures exhibit, featuring sculpture no larger than 12″ in any direction, and 2D art no larger than 13″ on a side (including frame). Located at the historic Campbell House, this venue typically enjoys significant art sales. Deadline to enter by mail is November 8, 2019. Full prospectus HERE.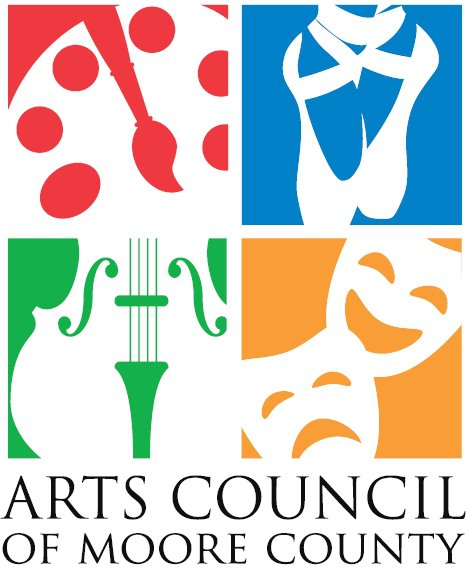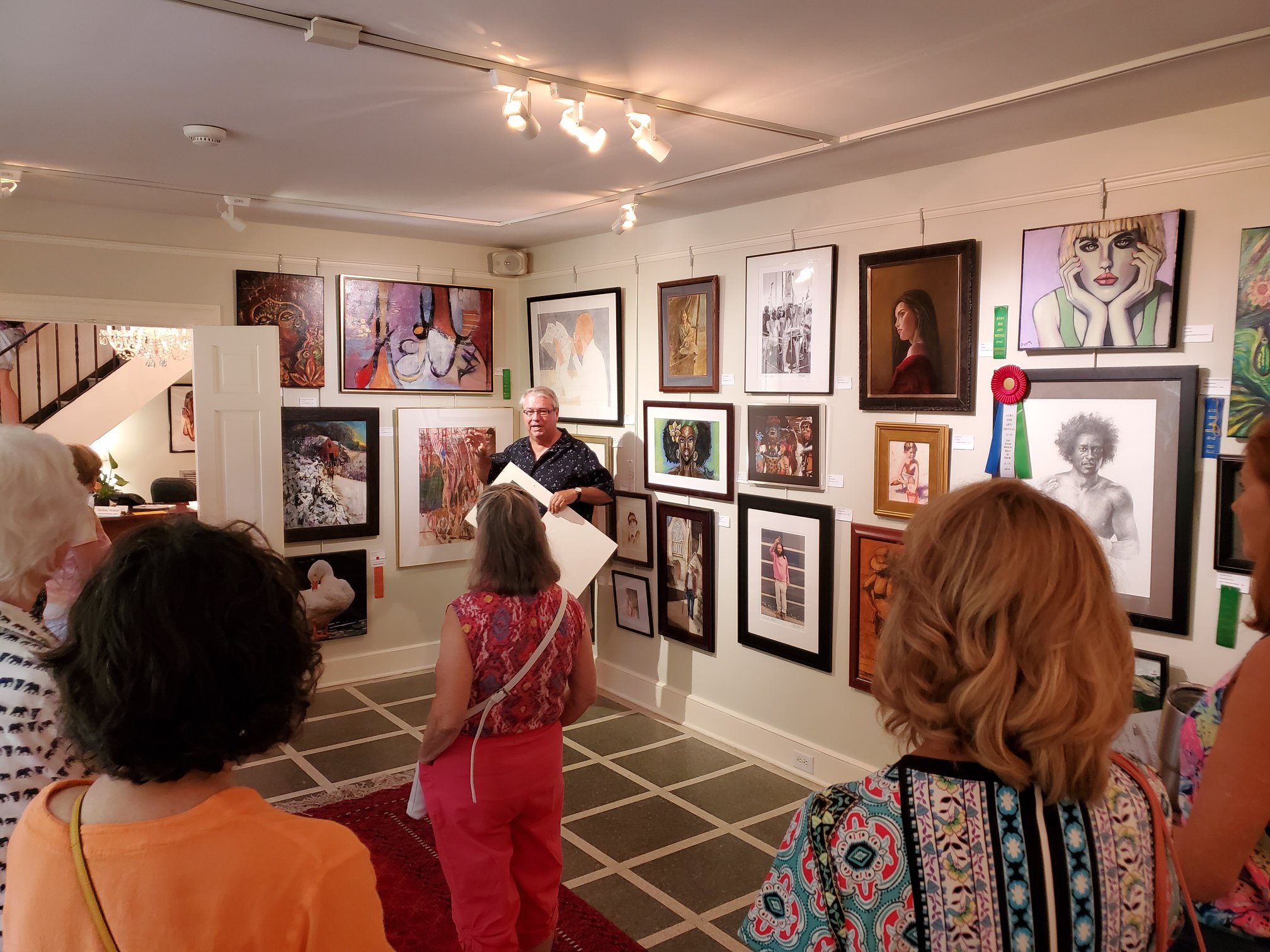 Congratulations to CVA's Medrith Nuttle!
Medrith Nuttle's painting, Arch, has been juried into the Arts Council of Wayne County's 40 Annual National Juried Show. This exhibit is on display through November 15th in Goldsboro.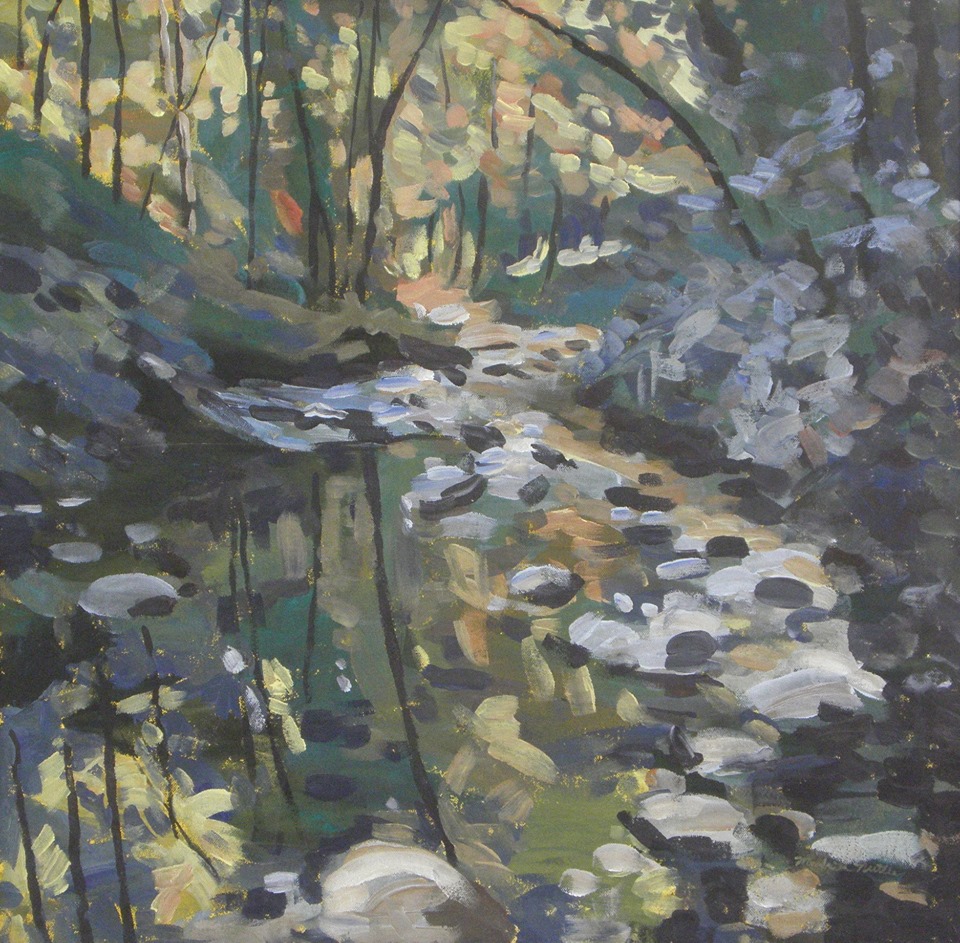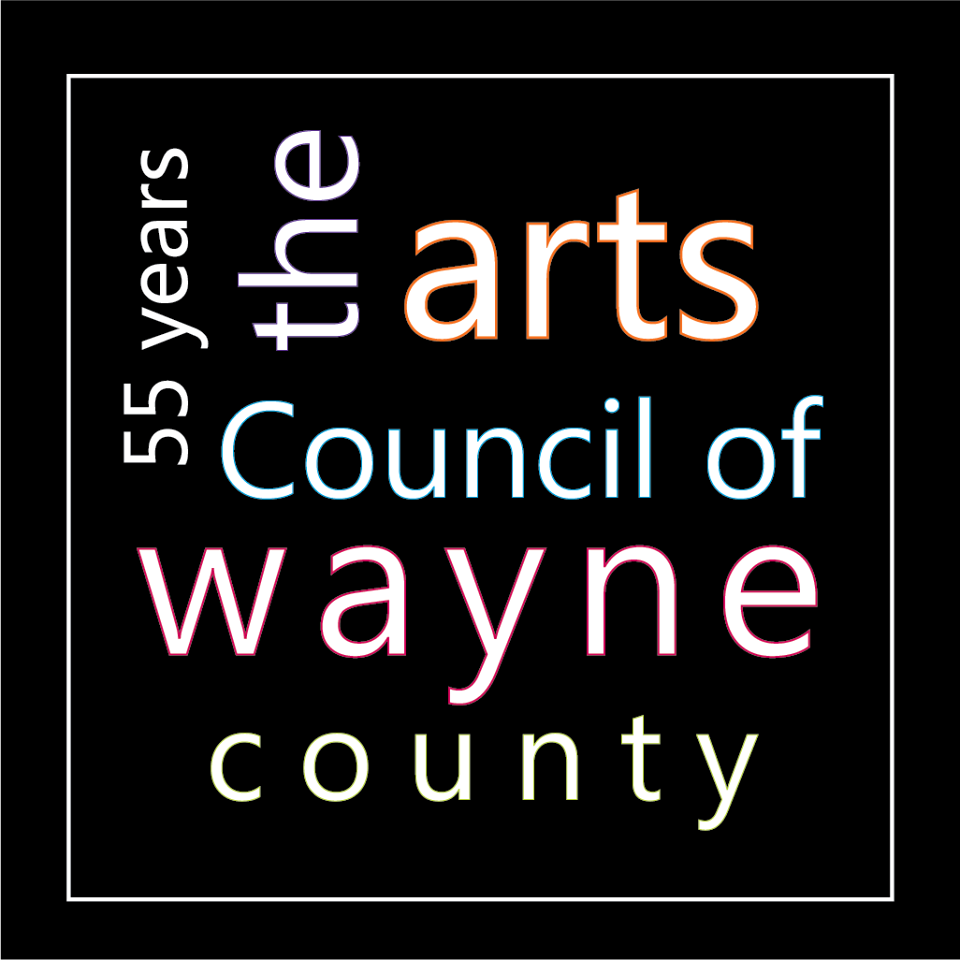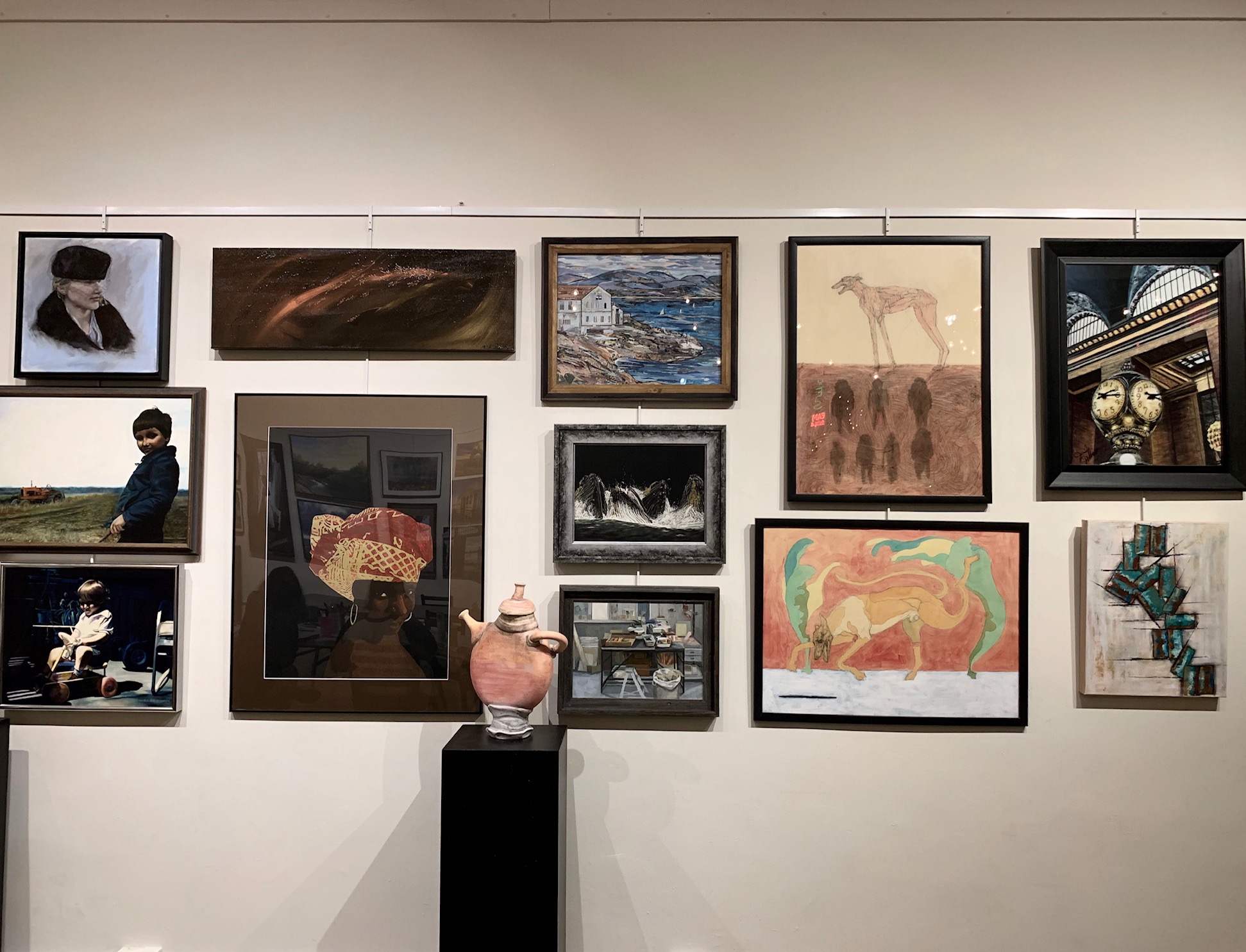 Paintings on display through November at Smithfield's Visitor's Center
Listed are the many locations where you can enjoy Catherine Donleycott's oil and watercolor paintings:
Triangle East Chamber of Commerce in Smithfield – Solo Show
Framed , original oil and watercolor paintings from
Mid September to end of November 2019
Artmosphere Community Center, Clayton, NC
Began displaying framed original oil and watercolor paintings in their gallery
September 2019.
River to Sea Gallery on the Riverwalk in Wilmington, NC
Ongoing display of original watercolor and oil paintings, enhanced Giclees, reproduction prints, and notecards — delivered three new framed original oil paintings and two framed original watercolors for display.
August "Featured Artist" 2019 Fourth Friday.
Unique Gifts by Jacqueline, Clayton, NC
Ongoing display of original framed paintings, reproductions of original paintings as enhanced Giclees on canvas and prints, puzzles, coasters, mouse pads, and notecards.
August "Featured Artist" 2019 Last Friday
Old Gray House Gifts, on OBX, at Buxton, NC
Ongoing display and sale of reproductions of original paintings on notecards since
June 2019.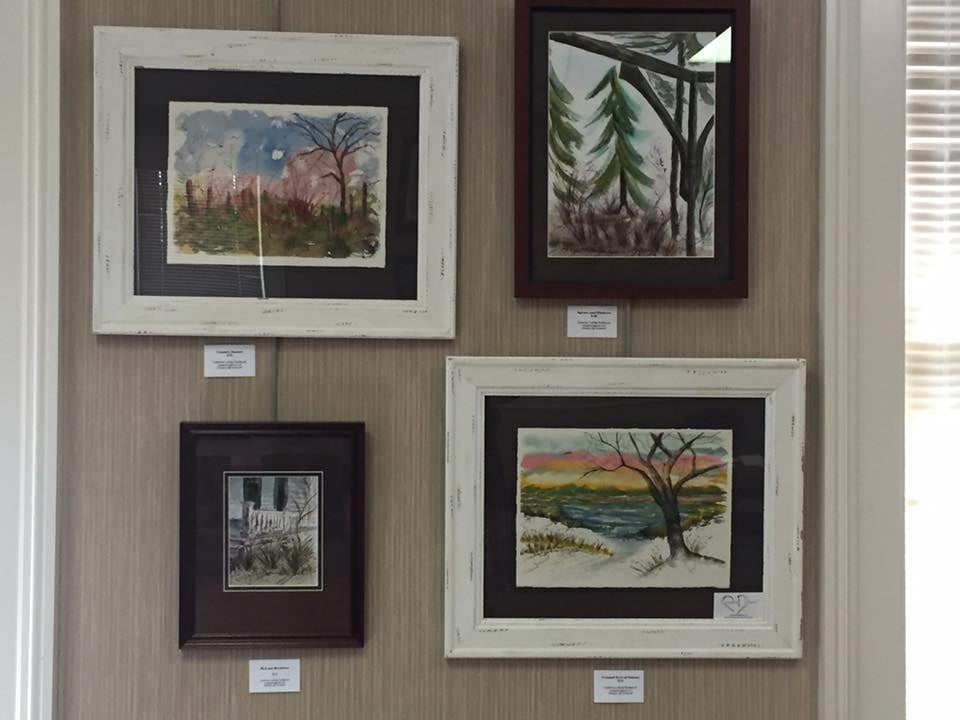 CVA Artists Exhibit at Frank Creech Gallery
CVA artists Medrith Nuttle (acrylic) and Amy Beshgetoorian (watercolor) have paintings on display at the Frank Creech Gallery at Johnston Community College in Smithfield. Opening reception is Tuesday, September 17th from 5:30-7:00 pm. Exhibit will be on display through October 19th. Visit the Frank Creech website for weekend hours.