Meet the Artist
December Artist
  Sabrina Frey
Media: Glass Bead Mosaics
Artist Bio:
Sabrina Frey, born in 1970, grew up in the mountains of Colorado, so it makes sense that most of her work is centered on some aspect of nature and the four seasons.
As a student and professor of interior design, she is highly influenced by the Art Deco and Art Nouveau movements. Today she looks to artists and designers such as Antoni Gaudi and Ran Hwang for inspiration.
Sabrina's bead work has developed over many years of study, research, and experimentation with different artistic mediums. Today she creates immersive and tactile mosaic paintings that can be experienced by all the senses. Her works are representational of life in that we are all made up of tiny particles. Going beyond the two-dimensional surface, she invites the viewer into her art to physically connect to it. The signs posted by her work read "Go ahead and touch me." At first surprised that what they are seeing and touching is not a solid painting but a mosaic of beads, viewers are free to explore the texture, layers, and variety of color hues and tones.
Sabrina has developed various non-linear methods in order to explore many diverse subjects. Laying the beads out with tweezers, then gluing them and letting them set however they please gives her pieces a sparkle that can't be achieved if all the beads are lined up "like soldiers."
Sabrina has been finalist, featured artist, and Directors' Choice winner in many national and regional juried shows. For details, please see her website at www.sabrinafreyart.com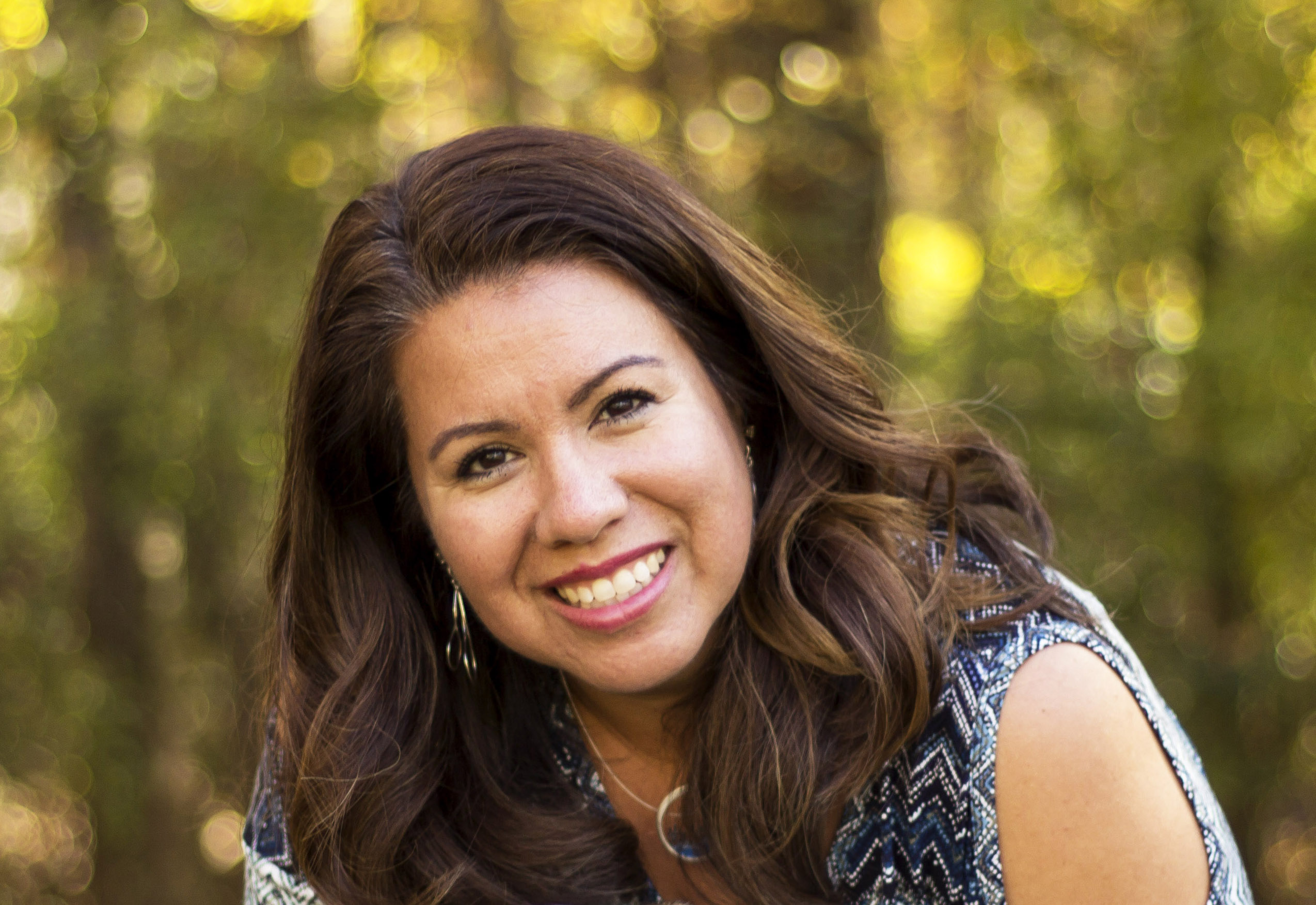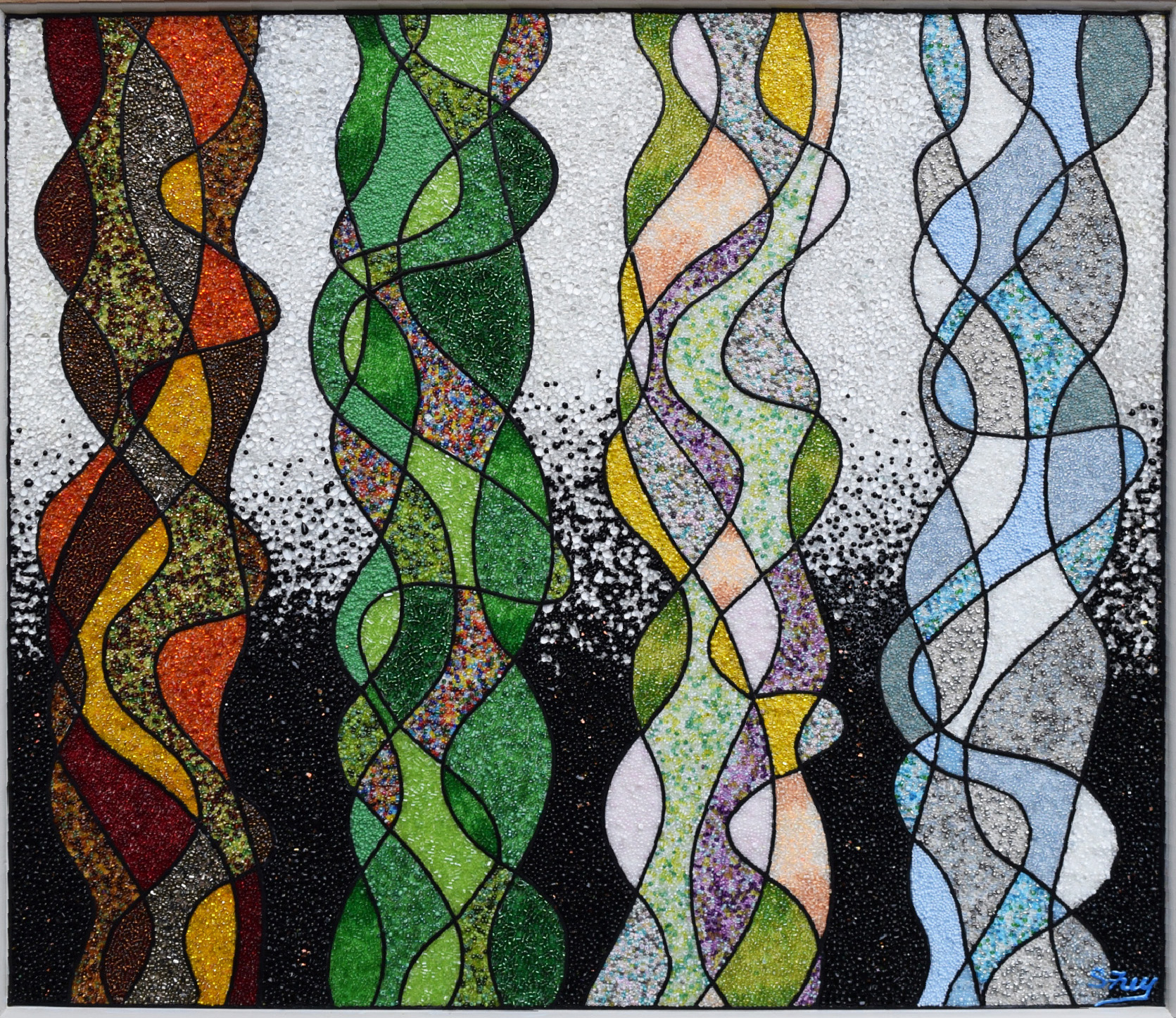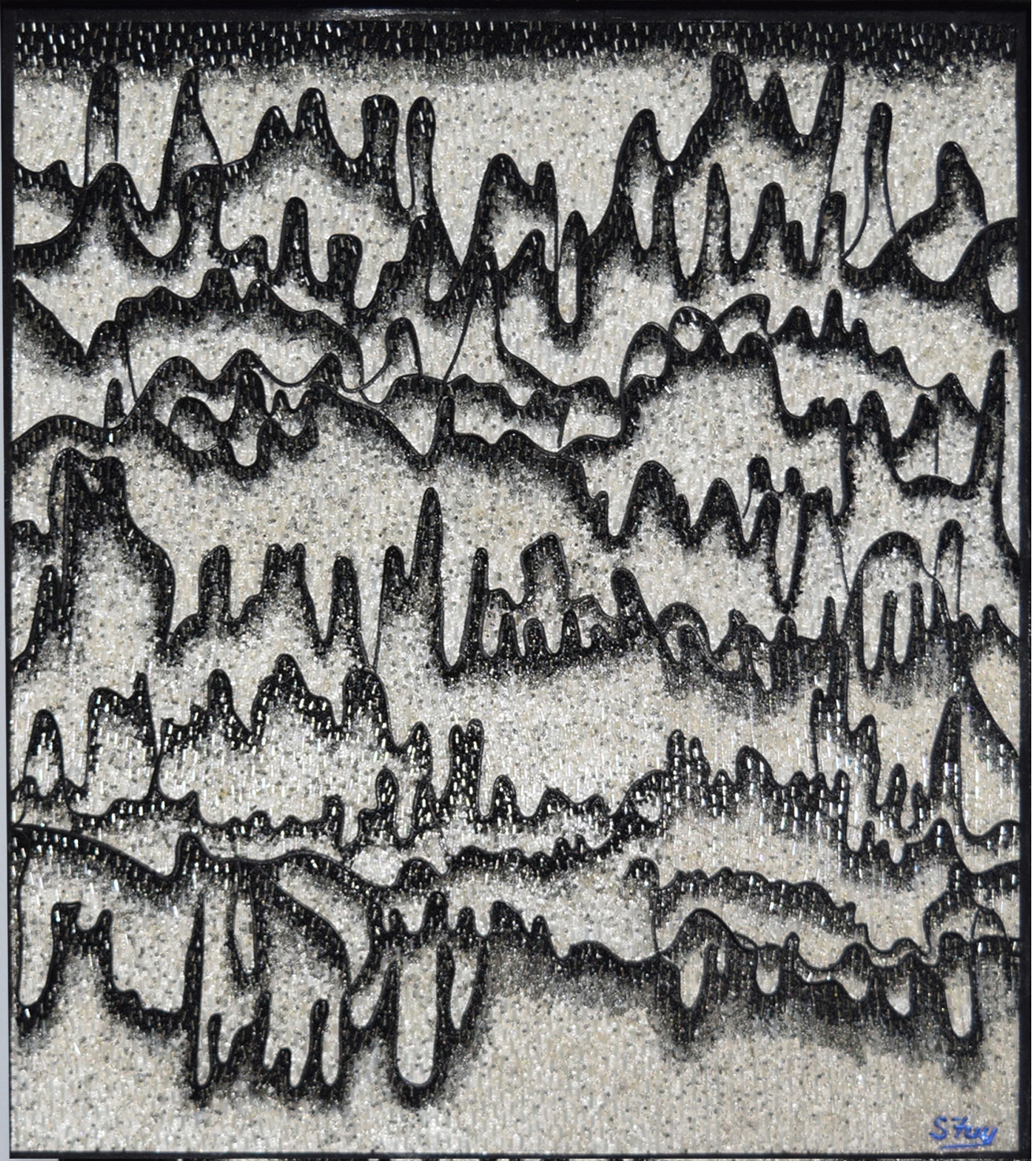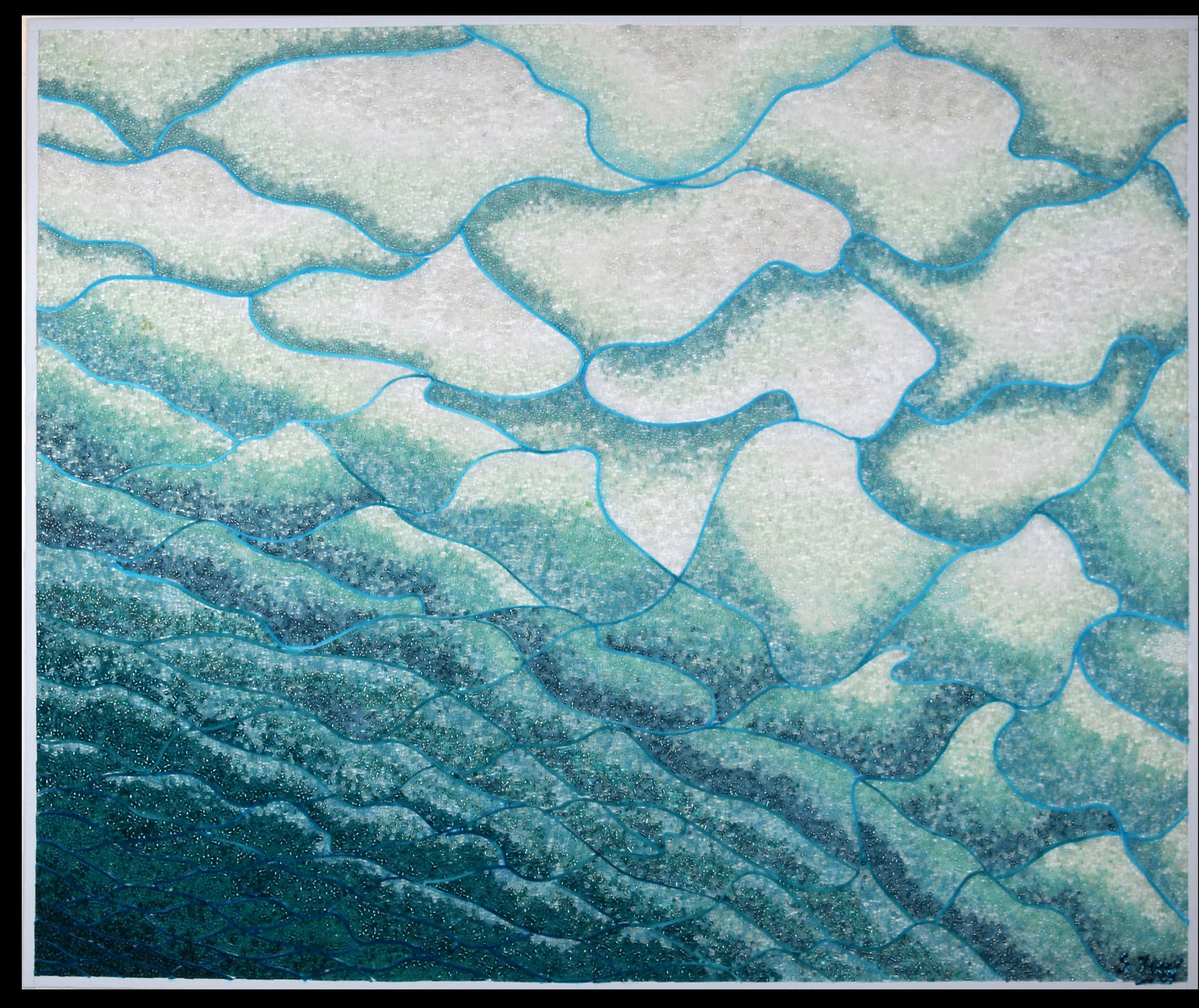 Artist's Statement:
"As an artist, I allow myself to go down the rabbit hole and be vulnerable to the art itself without fear or trepidation. My approach is enthusiastic and spontaneous with wonderment and curiosity for the unfamiliar. I use tactile materials to create my art and seed bead mosaics allow me to represent my vision of how the organic world is beautifully put together piece-by-piece. Each work is a diverse aggregate of smaller parts that make one cohesive and unique body. Tactile and immersive – Art should be both and using seed beads for my mosaics allows me to create that experience. My work is both color rich and textural, which inspires peoples inquisitive nature with its fulfillment of the 'something different'. My mosaics are inspired by life through nature and the elements to create immersive and tactile mosaic paintings that can be experienced by all the senses."                                           –Sabrina Frey
Website: sabrinafreyart.com
Email: sabrinafrey@gmail.com