Bringing Art Inspiration, Information, and Education to the Clayton Community
Call for Artists to Exhibit in 2022-23 at the Clayton Center
Clayton Visual Arts, Inc. seeks artists for the 2022-23 monthly exhibit season, which begins in July at The Clayton Center in Clayton, NC. We exhibit original artwork in any 2-dimensional media.
Interested artists or artist-groups are invited to apply for a show by sending an application form, a resume, a portfolio of 4-6 images and a non-refundable application fee of $10 to the Clayton Visual Arts' Exhibits Committee.
The images must be representative of the type of work the artist plans to exhibit.
• Each image should show a single piece of art with minimal background.
• The images should be submitted in jpg format.
• All images should have a resolution of at least 300 dpi
Email images to medrith_nuttle@sbcglobal.net
Applicants may pay the entry fee online on this website. We also accept personal checks. Please do NOT send cash. Mailing address is Clayton Visual Arts, PO Box 698, Clayton, NC 27520
All items (resume, portfolio of images, application, and fee) must reach the committee no later than 5 p.m. Friday, March 25, 2022. The non-refundable application fee of $10 must be received with the entry by the Exhibits Committee before the entry will be considered.
Selected applicants will be provided a contract detailing terms and conditions for exhibiting at the Clayton Center. A $35.00 exhibit fee ($25.00 for CVA members) is due at the time of execution of the contract. Successful applicants will be notified in early April 2022.
Exhibits usually consist of a total of 40-50 pieces and are scheduled by calendar months. (For shows of multiple artists the amount would be less, ie 2 artists 20-25 each, 3 artists 12 -15.) Shows may be multi-person shows and the number of pieces for each artist will be determined by the Exhibits Committee. The shows hang in the main lobby of The Clayton Center, 111 E. Second St., and are free and open to the public daily during business hours. Clayton Visual Arts, Inc., founded in 1999, has staged art exhibitions at The Clayton Center since 2004.
Sincerely,
Medrith Nuttle
CVA Exhibits Chair
Clayton Visual Arts at the Clayton Center Exhibitions
January: Marianne Rivera,  John Farr, and Cathy Mendola
February: Clayton Woman's Club & student art
March: Krissy Crittenden, watercolor, & Deborah Coates, digital photo & mixed media
April: Bronwen Fullington & Sue Brindle
May:
The Hocutt-Ellington Memorial Library
THE BIG READ
The Clayton Center
THE NATIONAL ENDOWMENT of THE  ARTS GRANT
GALLERY EXHIBIT
June: Capture the Town Photography Competition & Don Stephenson Memorial Show.
CVA Gatherings take place each First Tuesday of the Month at The Clayton Center in the York Room at 12 Noon. The Art in Action will be presented by a member of CVA or a special guest.
Meetings are held by ZOOM until further notice.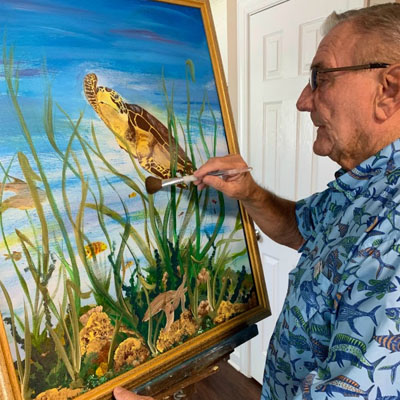 Show your art at the Clayton Center, the hub for the Town Hall, Public events and concerts for the town of Clayton. Enjoy a free Reception hosted by CVA. Be part of the Monthly featured artists video produced by the town of Clayton.
Clayton Visual Arts is a nonprofit 501(c)3 organization dedicated to Bringing art to Clayton. It is the main visual arts programming body in Clayton, North Carolina. Its members are volunteer artists, educators, and art lovers.
We're supported in part by The Town of Clayton Cultural Arts Foundation and private donations.
KIDS AND GROWN-UPS - PLEASE CHECK OUT OUR EDUCATION PAGE
TRY TAKE A LINE FOR A WALK. Try the LINKS provided and take part in moving and turning upside down the Space Station, found in Google Arts and Culture app. ( iPhone or Ipad). Also, Adventures in Art Museums. You may need to use Google Chrome Arts and Culture Links. Other links invite you into their Museums for a virtual Visit.
As soon as we are able, we hope to continue the art classes at the Hocutt-Ellington Memorial Library in Clayton. We will be working in Clay…..YAY!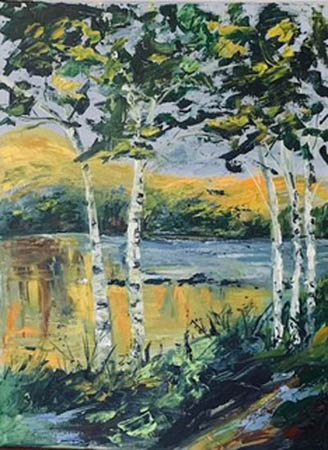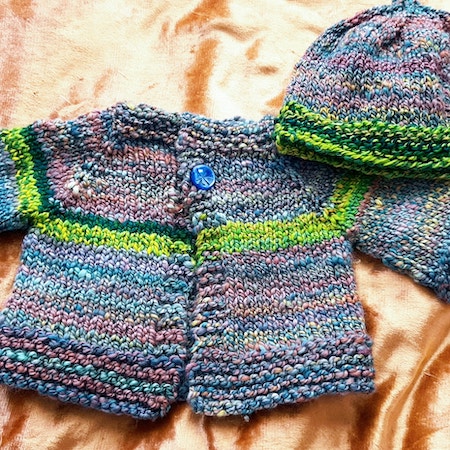 Child's Sweater and Cap
Bronwen Fullington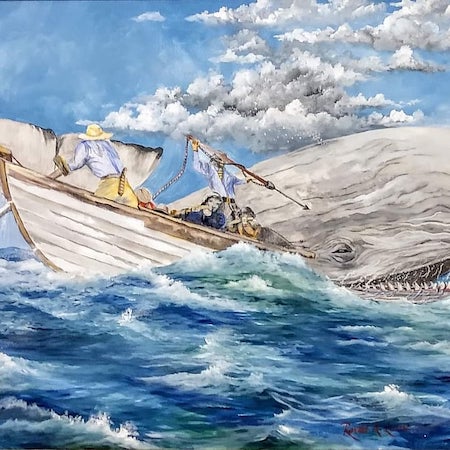 CELEBRATING DIVERSITY IN THE VISUAL ARTS
Painting – Oils, Acrylics, Watercolor
Drawing – Graphite, Colored Pencils, Pen and Ink, Oil Pastels, Pastels
Printmaking     Photography
Traditional and Contemporary Fine Crafts – Fiber, Glass, Paper, Wood, Jewelry, Felting, Mixed Media
"Every artist was first an amateur."
Ralph Waldo Emerson