Bringing Art Inspiration, Information, and Education to the Clayton Community
CAPTURE THE TOWN 2022 PHOTOGRAPHY COMPETITION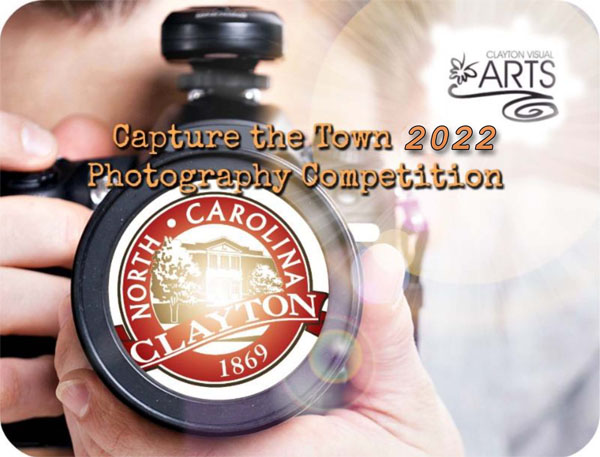 CVA invites photographers to enter Capture the Town 2022 offering $1,000 in rewards. Capture the Town will feature the talents of local photographers as they capture images unique to Clayton NC.
Please go HERE for more information and submission details.
Call for Artists to Exhibit at Imagining Mango Street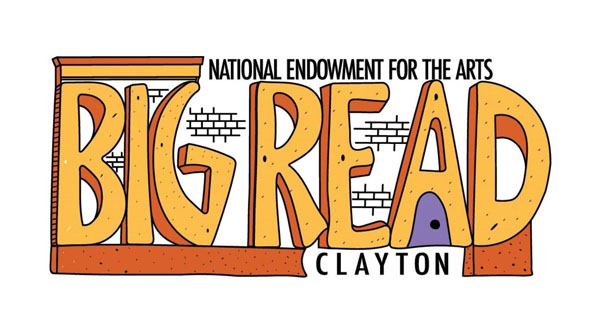 Entry deadline extended
The show will run at The Clayton Center from May 2-31, and is part of the NEA Big Read Clayton, an initiative of the National Endowment for the Arts in partnership with Arts Midwest.
Please go HERE for more information, application form, and submission details.
Clayton Visual Arts at the Clayton Center Exhibitions
March: Krissy Crittenden, watercolor, & Deborah Coates, digital photo & mixed media
April: Bronwen Fullington & Sue Brindle
May:
The Hocutt-Ellington Memorial Library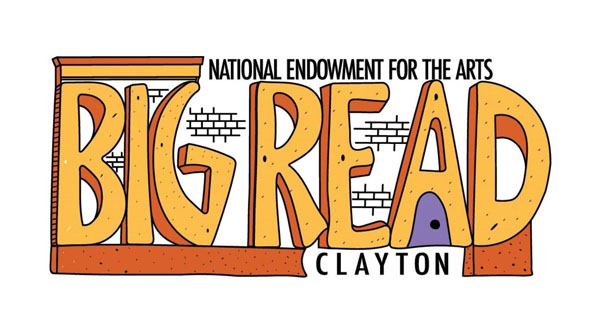 IMAGINING MANGO STREET
MAY 2-31
The Clayton Center
THE NATIONAL ENDOWMENT of THE  ARTS GRANT
GALLERY EXHIBIT
June: Capture the Town Photography Competition & Don Stephenson Memorial Show.
Clay Heads with Hair/Pelitos From the March 5, Grade K-2 Class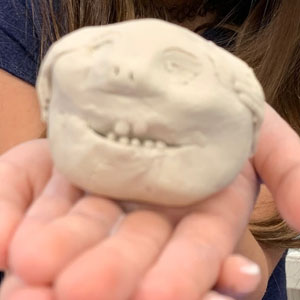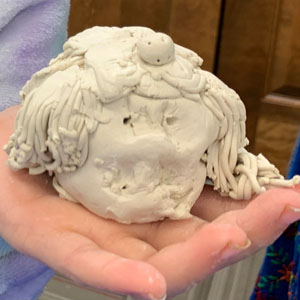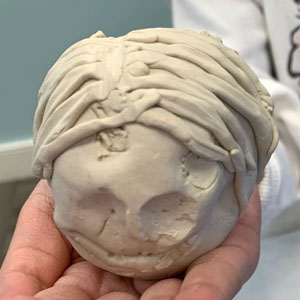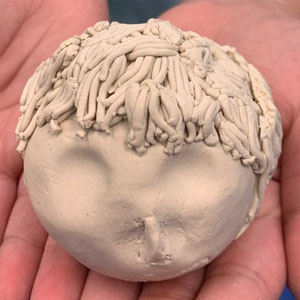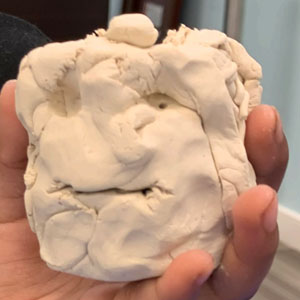 Saturday, April 2, Grade 3-5:
This program will be held from 10-11:30 am at the library.
NEA Big Read: Clayton and Clayton Visual Arts Build Mango Street
CVA educator/artist Jeanne George will present an art workshop for 3-5 grade students. Students will create their own house with paper and will put all houses together to create their own Mango Street
CVA Gatherings take place each First Tuesday of the Month at The Clayton Center in the York Room at 12 Noon. The Art in Action will be presented by a member of CVA or a special guest.
April 5, 2022 at Noon – CVA meeting at The Clayton Center. Please come join our live and in-person meeting!
Show your art at the Clayton Center, the hub for the Town Hall, Public events and concerts for the town of Clayton. Enjoy a free Reception hosted by CVA. Be part of the Monthly featured artists video produced by the town of Clayton.
Clayton Visual Arts is a nonprofit 501(c)3 organization dedicated to Bringing art to Clayton. It is the main visual arts programming body in Clayton, North Carolina. Its members are volunteer artists, educators, and art lovers.
We're supported in part by The Town of Clayton Cultural Arts Foundation and private donations.

CVA would like to thank United Community Bank for their generous donation. Thank you!
KIDS AND GROWN-UPS - PLEASE CHECK OUT OUR EDUCATION PAGE
TRY TAKE A LINE FOR A WALK. Try the LINKS provided and take part in moving and turning upside down the Space Station, found in Google Arts and Culture app. ( iPhone or Ipad). Also, Adventures in Art Museums. You may need to use Google Chrome Arts and Culture Links. Other links invite you into their Museums for a virtual Visit.
As soon as we are able, we hope to continue the art classes at the Hocutt-Ellington Memorial Library in Clayton. We will be working in Clay…..YAY!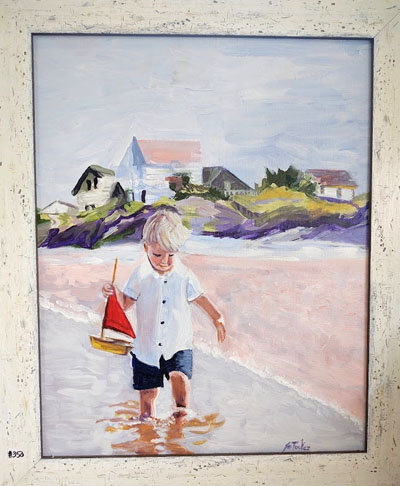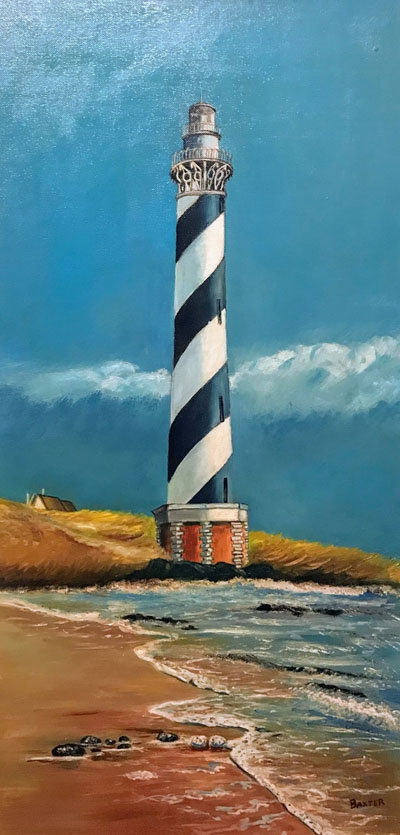 Cape Hatteras Lighthouse
Ed Baxter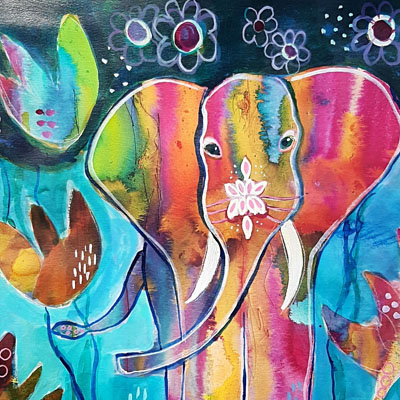 Bohemian Elephant
Melissa O'Neal
CELEBRATING DIVERSITY IN THE VISUAL ARTS
Painting – Oils, Acrylics, Watercolor
Drawing – Graphite, Colored Pencils, Pen and Ink, Oil Pastels, Pastels
Printmaking     Photography
Traditional and Contemporary Fine Crafts – Fiber, Glass, Paper, Wood, Jewelry, Felting, Mixed Media
"Every artist was first an amateur."
Ralph Waldo Emerson