EXHIBIT WITH OUR MEMBER ARTISTS
Each month, Clayton Visual Arts exhibits amazing local artists in the lobby of Town Hall inside The Clayton Center. We also host a free Meet-the-Artists reception each month celebrating each new exhibit.
Enjoy refreshments, learn what inspires the artists, and meet other local artists and art lovers in attendance. Receptions take place from 6:00 to 7:30 on the 1st or 2nd Thursday of the month – be sure to check the Events page. It's like a free art gallery right in the heart of Downtown Clayton!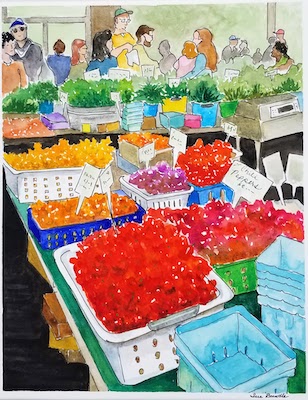 Farmer's Market
Sue Brindle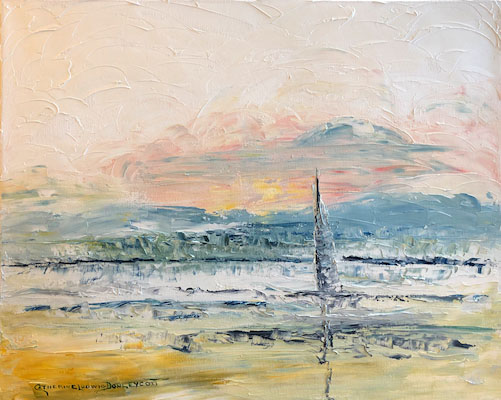 Sail Away Home
Catherine Donleycott